21-08-2022
Renga Software Team Sums Up the Year and Makes Plans
Summing up the results of the year is a standard practice for any company. It allows the team to evaluate the work done, determine the strengths and weaknesses of the business, outline plans for the future. So we decided to look back on the year. What was the year 2021 like and what the company plans for the current year will tell Maxim Nechiporenko, Renga Software deputy director general.
We work for our users
Maxim Nechiporenko: "In 2021, about 300 companies from various industries became our new clients, and in total, almost 750 companies have become Renga users since the launch of the product. Most of them are design and construction companies that have their own design departments. Among our clients are many manufacturing enterprises – they often face challenges related to industrial construction, reconstruction, and they choose Renga as a tool for solving engineering problems. Since 2021, many state and municipal organizations have decided to choose Renga as the main BIM software. This is due to Government Decree No. 331 on the use of information modeling technology for the construction of state order objects from January 1, 2022. For most of 2021, we provided government organizations with information and advisory support for the successful implementation of the resolution. We already have examples of the successful implementation of Renga BIM software in design companies that have government contracts. For example, our colleagues from PSK RegionProekt and Agropromproekt companies showed interesting experience to us. Many other companies shared with us their stories of successful BIM implementation."
Renga Software open and flexible approach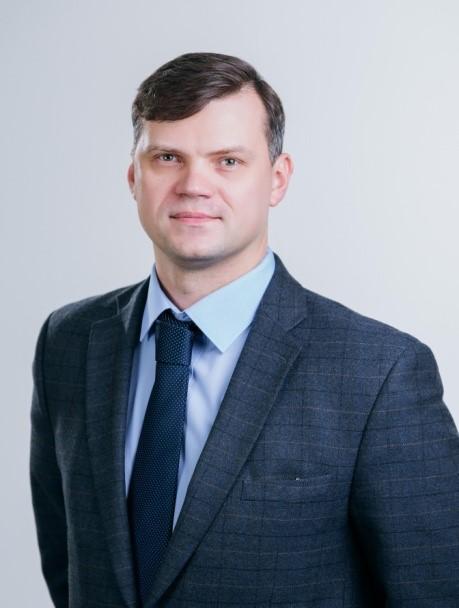 Maxim Nechiporenko: "Most of the 2021 work was dedicated to the development of our software. We released 8 software updates, which is 3 releases more than in 2020. Our development team implemented over 100 new features last year. They have significantly expanded the functionality list for companies involved in civil and industrial construction. In addition, in 2021 we published the Roadmap on our website and have been working within its framework. Renga roadmap contains statements regarding solely future plans and development efforts for our products. By the way, all the ideas for new features and improved functionality we take from your user requests in Service Desk. We always quickly respond to the important and critical feedback. This is how we have demonstrated our open and flexible approach to our users' requests.

In 2021 we also worked a lot with attributes. Calculated attributes were among the most requested features. In the June Renga release we implemented the ability to set expression for object properties. This new feature enables our users to calculate one and more parameters using formulas, and combine text and number values in one parameter. We were solving other tasks as well: developing functionality of building systems slopes and complex structures. Our November release came with the improved assembly functionality – Renga users can now create assemblies within an assembly. In August release we implemented slopes for pipe and duct systems; our development team also added boundaries and manageable view depth to sections. All these efficient features provide a more consistent modeling experience and enable better collaboration among team members.

Documenting the project is another important part of designers' workflows. In 2021, we worked towards improving and simplifying the process of issuing design and working documentation. We have added functionality related to drawings: filters, multileaders, and more. More on this you can read in our December release notes.

We continue on enhancing Renga software perfomance to provide our users with the consistent modeling experience. Every year, projects become larger and more complex, specialists want to work with large amounts of data, geometry becomes more complicated - all this increases the equipment loading. Not everyone has the opportunity to update their computer equipment. User comfort is our priority, that's why we constantly working on improving Renga productivity.

Our development workflows allow us to release updates every every six weeks. We constantly capture user feedback and requests, working on features and functionality to help our users design more productively. If you have any requests and suggestions, please contact our Service Desk. We will analyze the problem and offer a solution, or fix it in our tasks."
Renga. Plans for 2022
Maxim Nechiporenko: "In 2022, the company will continue on developing and enhancing our product. We are moving along our Roadmap, which we have updated for ourselves. In the near future it will appear in an updated form on the site. This year, we'll be paying our attention to the development of collaboration, but there will be development in other areas. For example, our new release is coming out at the end of February with a new opportunity to work with layered material data. This is a long-awaited feature that makes it easier for designers to generate schedules and calculate material volumes. We invite everyone who is interested in the implementation of Building Information Modeling technology to use our product. Today it is the most affordable option to get a comprehensive digital building information model."