Renga Software development team is exited to announce the latest release of Renga BIM system. Renga 4.3 delivers new functionality and upgrades to extend capabilities and help adding critical building information to the 3D model.
Here is an overview of some of the new and enhanced features available in this release.
Our development team significantly expanded the list of Renga objects with properties. Designers and architects can now assign custom properties to the materials (fig.1) This improvement allows the suppliers and manufacturers to submit the additional information to their product lines (properties and useful characteristics of construction materials). And designers are now allowed to more precisely specify all parameters for project materials (grades, strength classes, physical properties, etc.).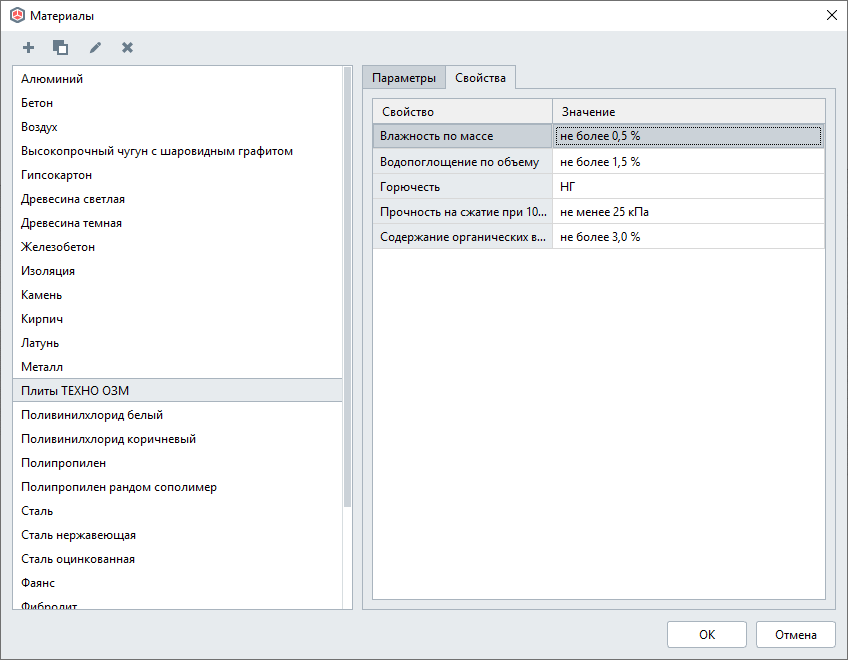 Figure 1. Submitting technical properties to Materials
Users can display submitted properties in schedules, or use them to create tags when producing drawings (fig. 2).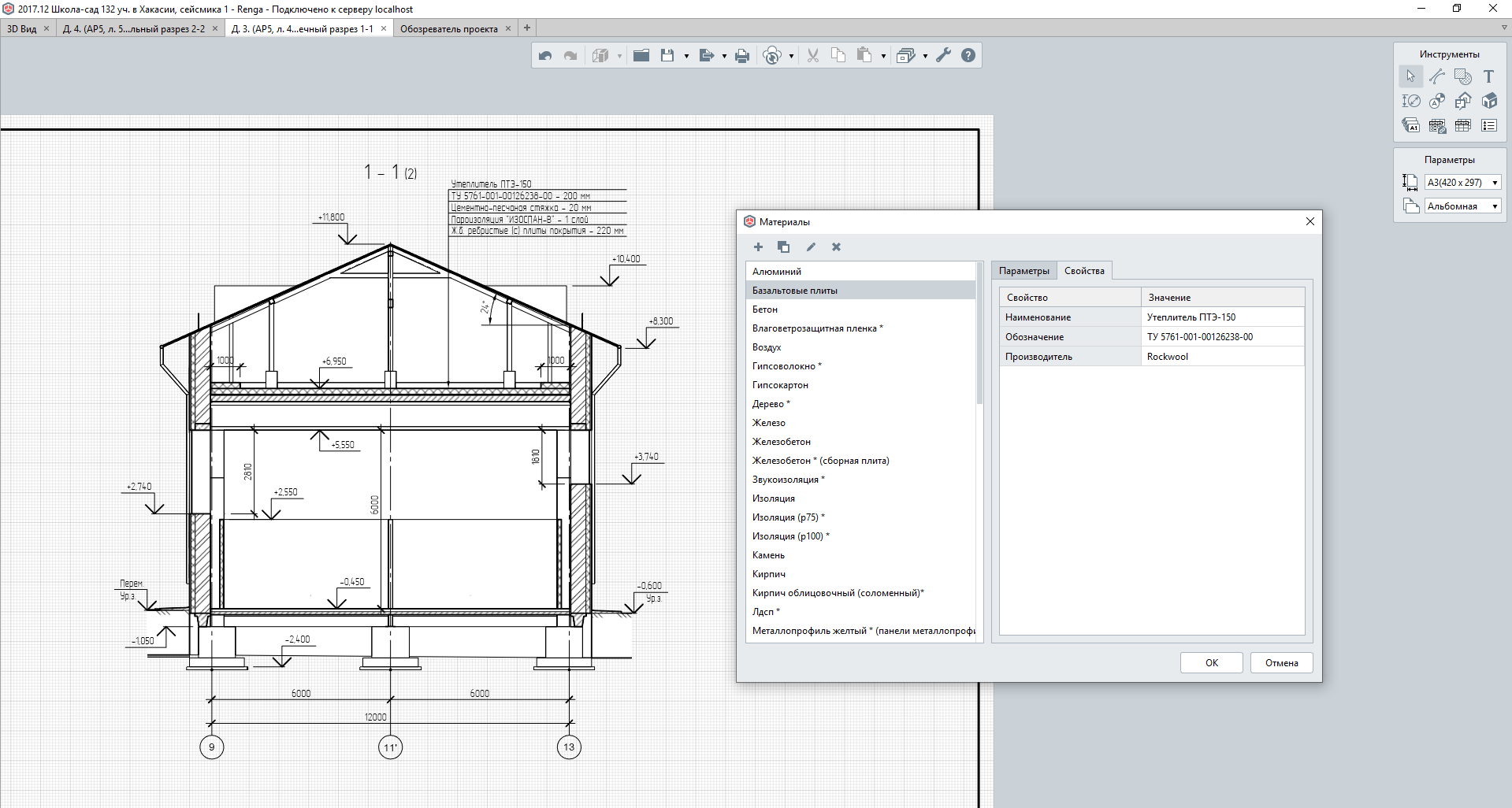 Figure 2. Using materials property values when creating compound structures
Latest release provides structural engineers with the ability to manage the system style properties (fig. 3) and the electrical circuit line style properties (fig. 4).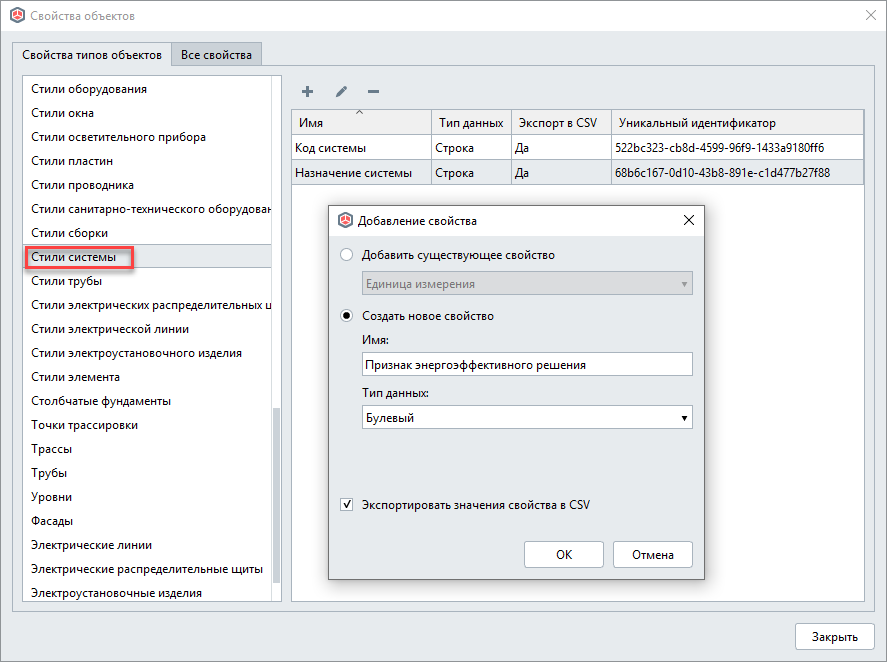 Figure 3. Adding existing properties and creating new ones for System styles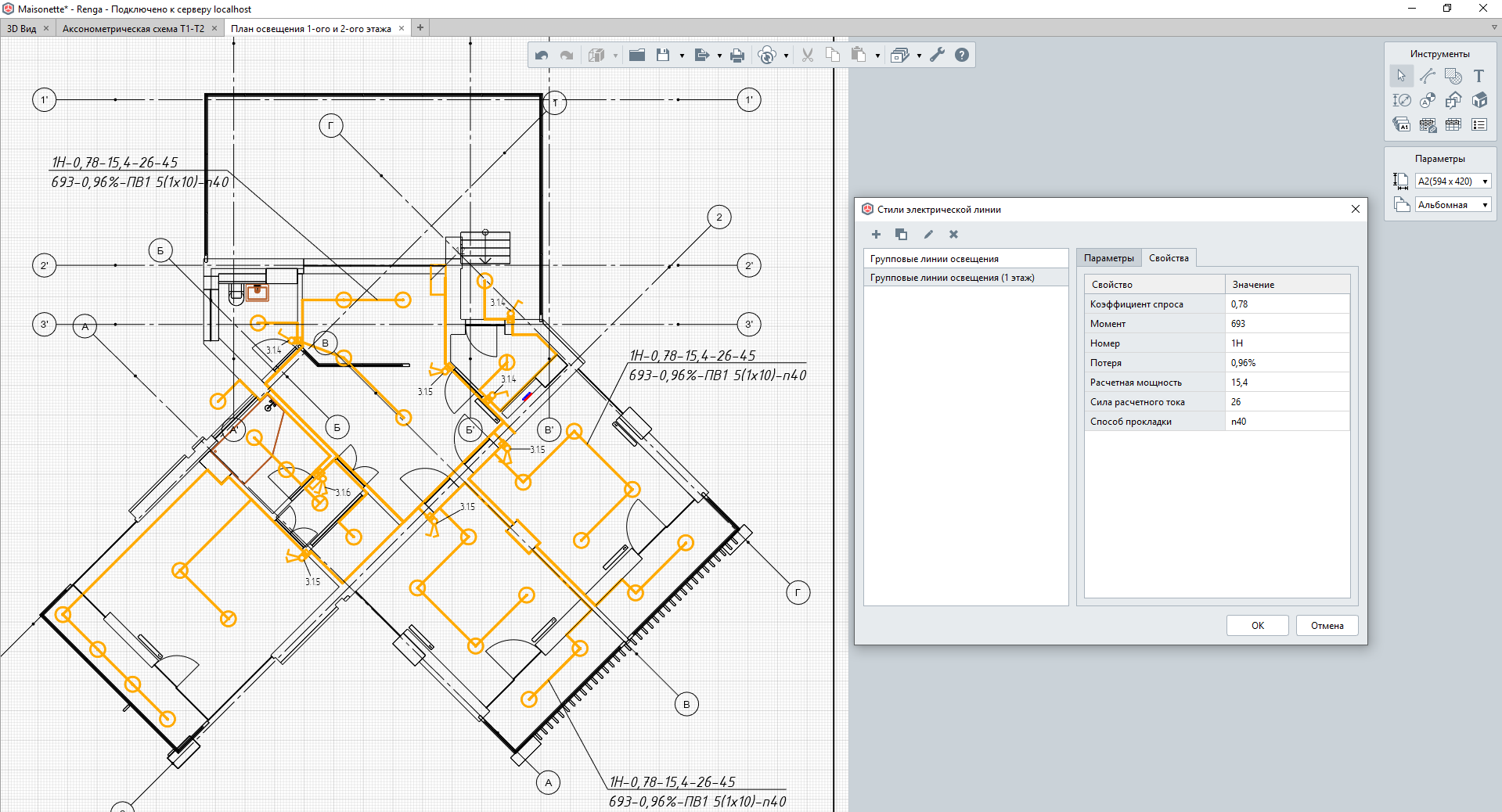 Figure 4. Use styles property values of electrical circuit lines when creating tags in the drawing
Assigning custom properties to the listed objects, users can create consistent and complete information 3D models, and populate them with the important project data.
New Renga release comes with an important and mush requested ability to configure the display of elements in assemblies. The 4.3 version allows to manage reinforcement details of the assemblies in the Display styles (fig. 5). It enables users to insert drawings of assemblies without showing the reinforcement, and generate formwork drawings (fig. 6).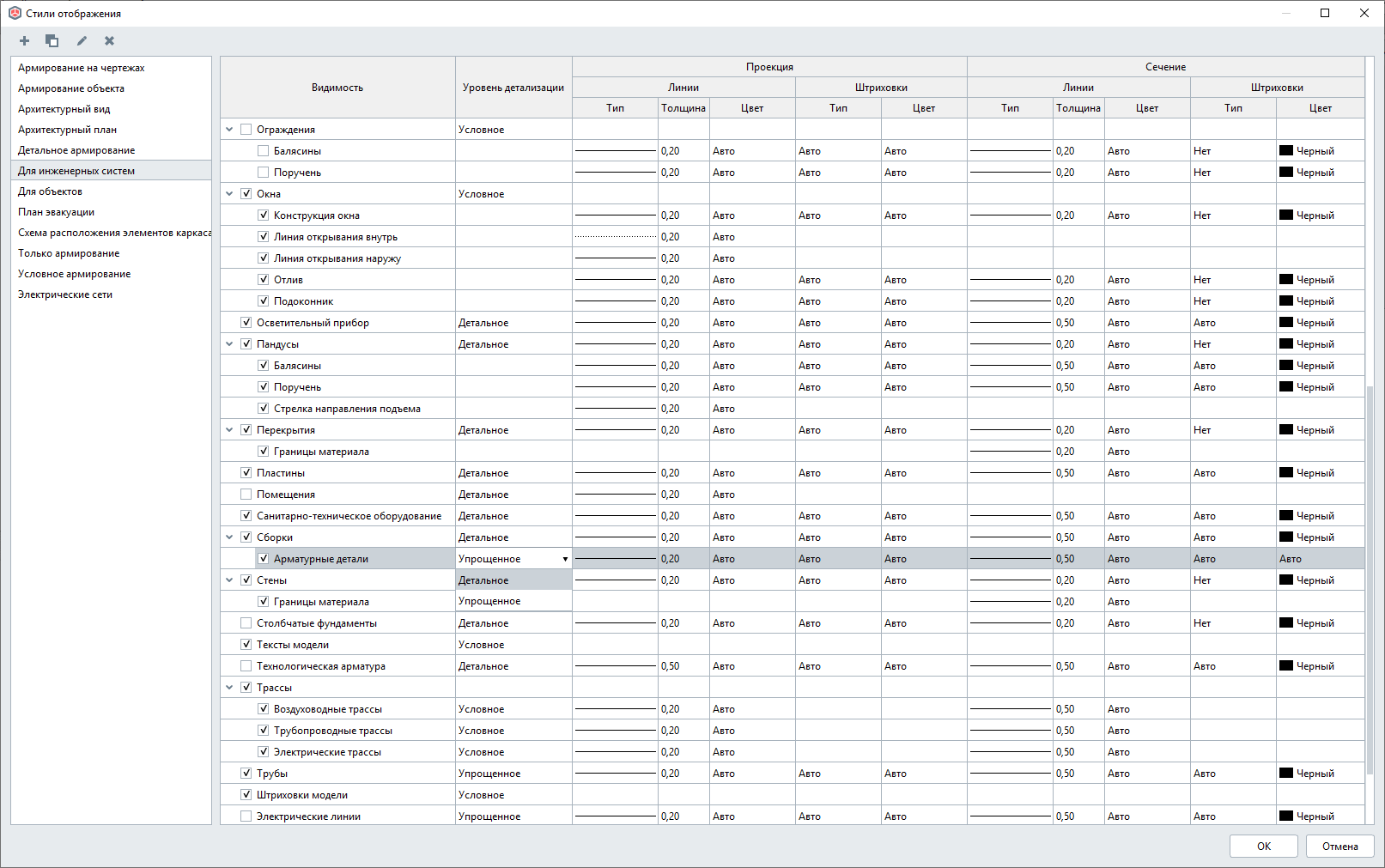 Figure 5. Managing reinforcement details of the assemblies in the Display styles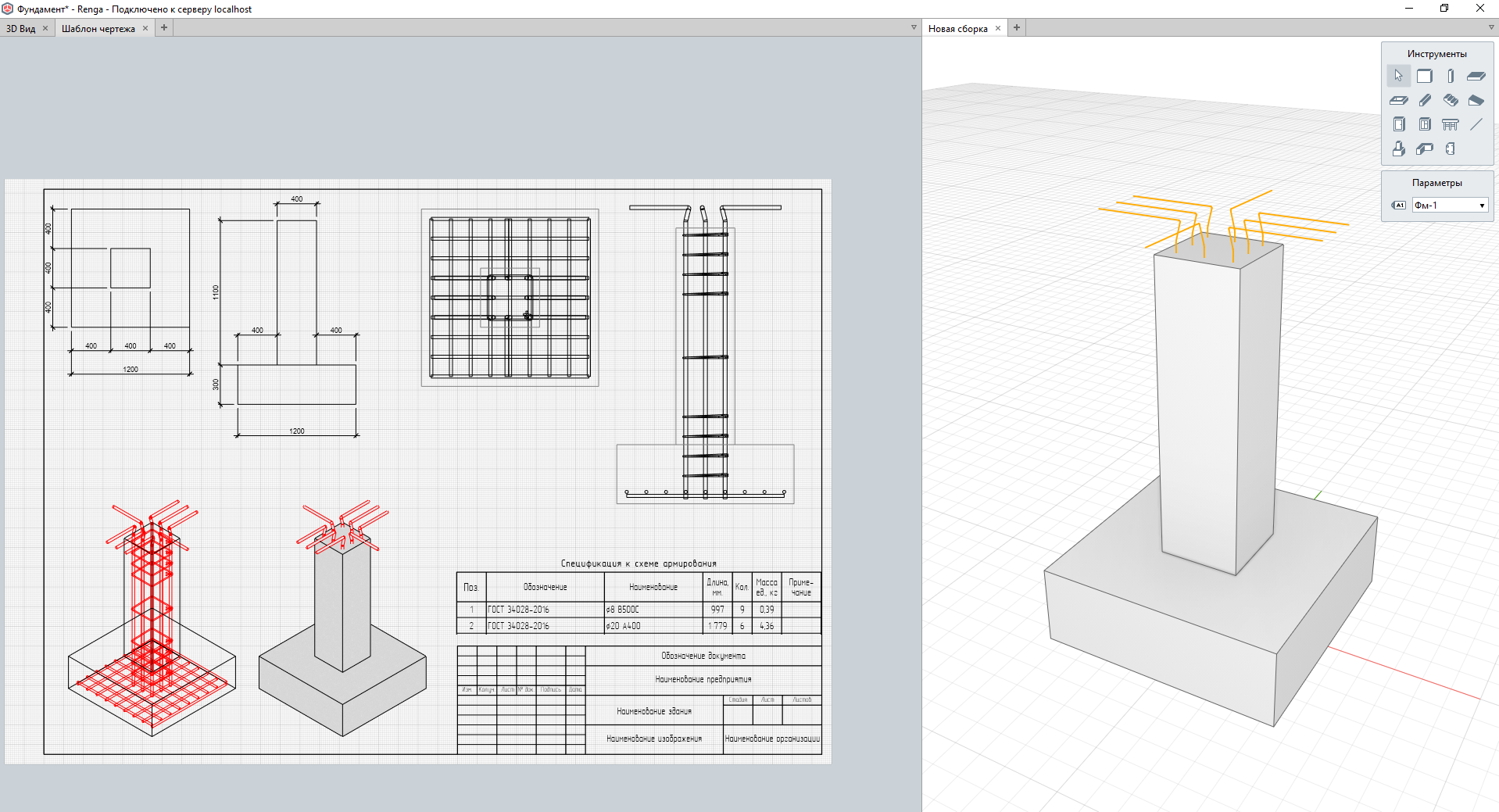 Figure 6. The display of reinforcement details in assemblies in the drawing
Significant enhancements have been made to the IFC4 import. Renga now supports the following geometric representations when importing from IFC:
IfcBSplineSurface
IfcBSplineSurfaceWithKnots
IfcRationalBSplineSurfaceWithKnots
IfcCylindricalSurface
IfcBSplineCurve
IfcBSplineCurveWithKnots
IfcRationalBSplineCurveWithKnots
IfcAdvancedBrep
IfcAdvancedFace
IfcBlock
IfcEdgeCurve
IfcEdgeLoop
IfcIndexedPolyCurve.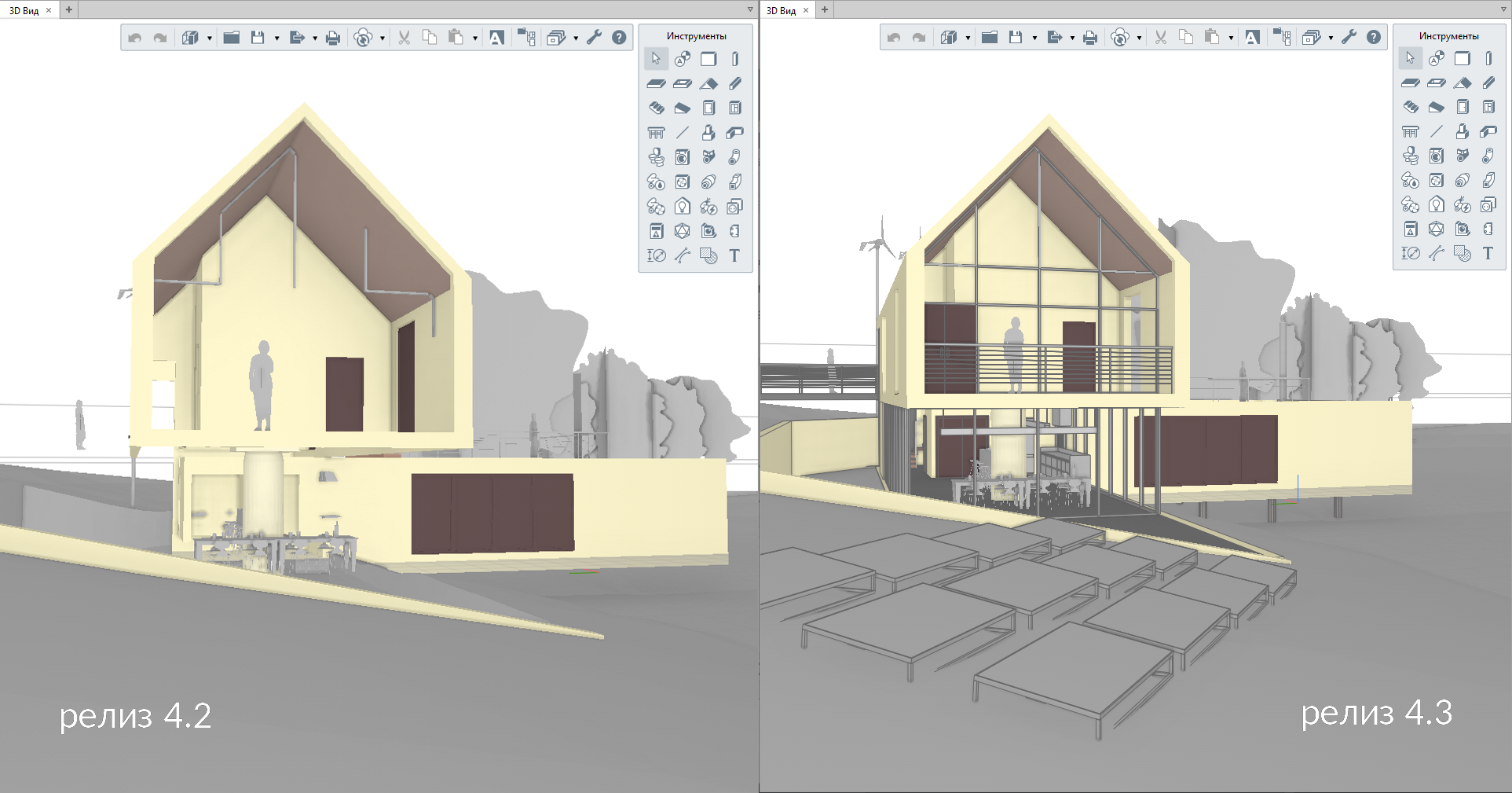 Figure 7. This is how the model imported from IFC4 displays in Renga 4.2 and Renga 4.3
Another great news: users can now import attribute data (fig. 8). In Renga 4.3 users can read and edit the following:
custom properties of model objects specified in Property Sets;
project data parameters and properties (IfcProject, IfsSite, IfcBuilding);
named IFC properties, used in Renga for overriding individual objects when exporting files.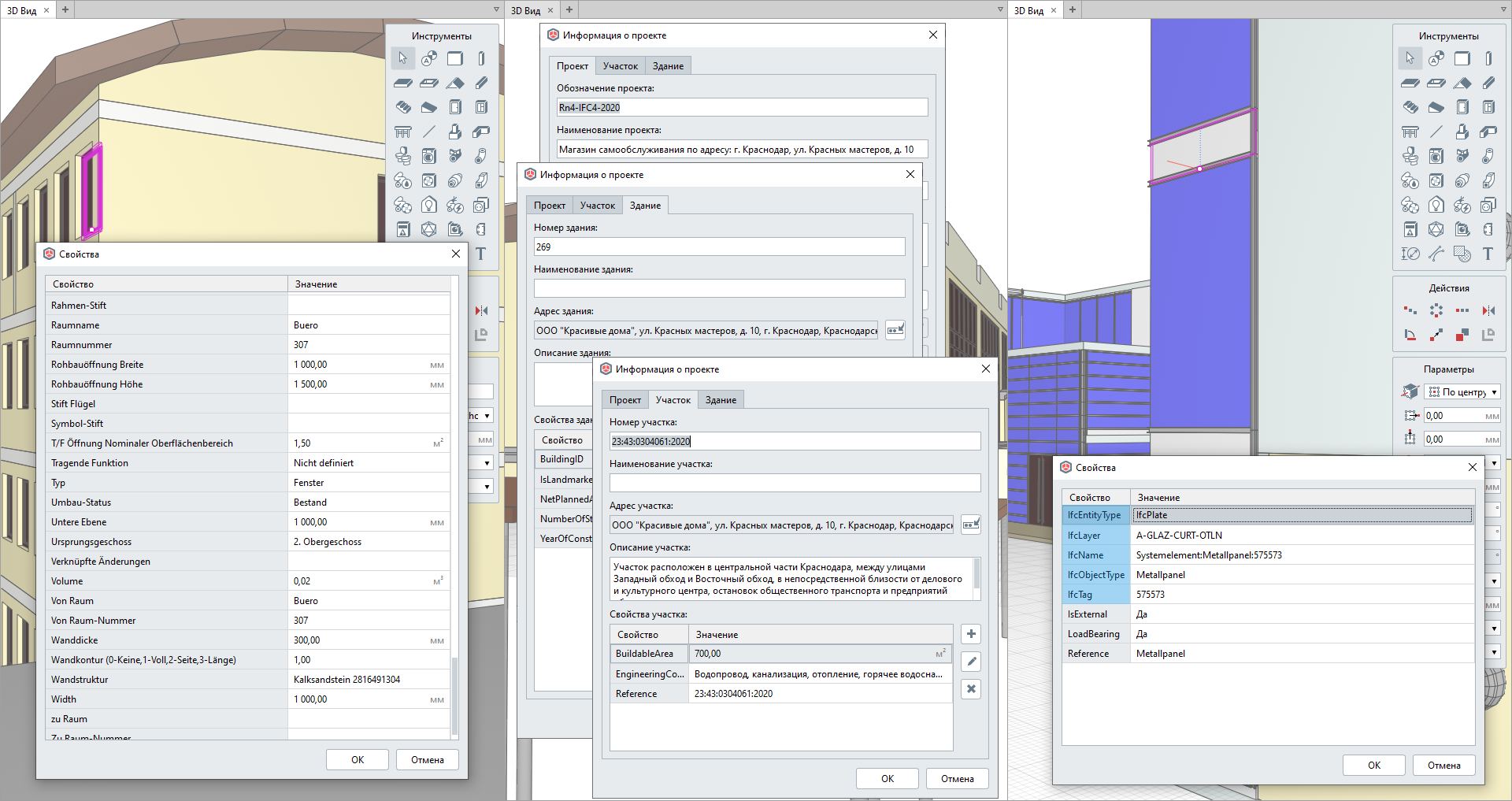 Figure 8. Left: imported custom properties; middle: imported project data; right: imported IFC properties
As you know, it is important not only to populate the 3D model with all the required information, but also transfer it to other stakeholders and clients. That's why Renga developers have been constantly improving IFC4 export for months now.
New release provides better IFC4 export and allowes Renga users to use IFC4 Reference View 1.2 (IFC4 RV-1.2) model representation to export their model. Renga now supports IfcIndexedPolyCurve geometric presentation export and import, and allows for converting curves into lines or arcs when exporting the model. It provides users with the ability to export models using simplified geometric presentation and quickly download them to IFC-viewers like FZK or BIMVision. This is definitely going to improve model presentation in the common data environment like Pilot-BIM (fig. 9).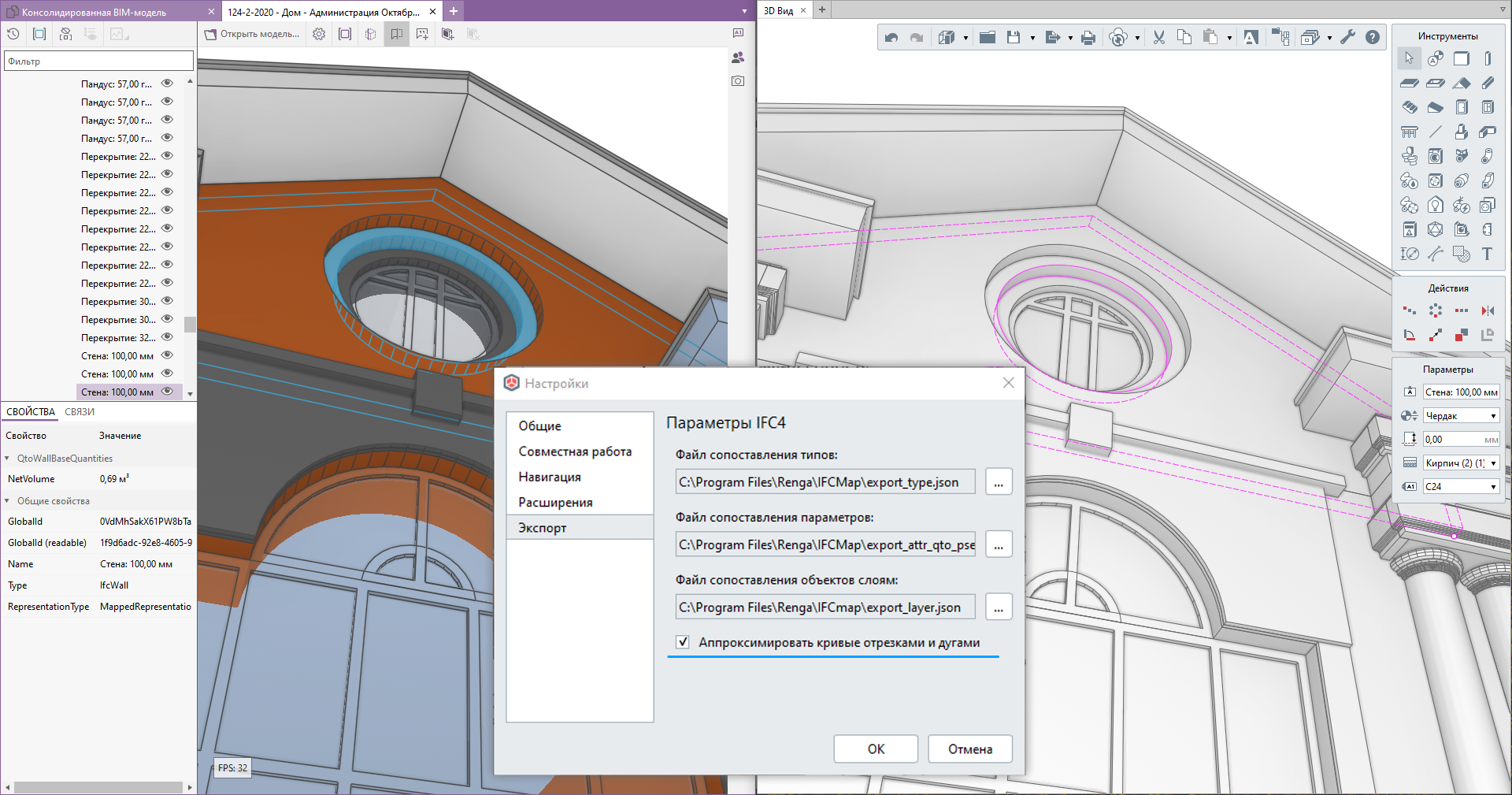 Figure 9. Left - model with converted curves; right - without converted curves
New release also supports IfcElementType property that allows to redefine the object type when exporting Renga model to IFC4. Overall Renga 4.3 supports the following properties:
IfcEntityType
IfcObjectType
IfcName
IfcLongName
IfcTag
IfcDescription
IfcLayer
IfcElementType
Since Renga 4.3 provides full-blown IFC4 export and is used by almost every well-known BIM system, our development team decided to remove IFC2x3 export support.
This was a quick overview of some of the new and enhanced features available in this version. They represent progress that helps you generate consistent, coordinated, and complete model-based building design. Download our full trial version of Renga right now and experience all tools and functionality that will lead you to improved project outcomes. Use new geometric representations, export and import 3D models using IFC4 format, make your design workflows more productive with Renga BIM system.