IV Russian BIM Software Developers Forum "RosTIM" was held at Marriott Hotel, Novosibirsk on October 18, 2018. Details on key sessions and interesting reports, presentations and highlights of the forum are listed below.
RosTIM Forum brought together dozens of top Russian BIM developers from across the country. Forum organizers Renga Software and ASCON Company presented their software solutions for building information modeling, along with event technology partners ITLand, Ericos, ABC-N, APM Research and Software Development Center, SCAD Office, Credo-Dialogue, Lira Service and Eurosoft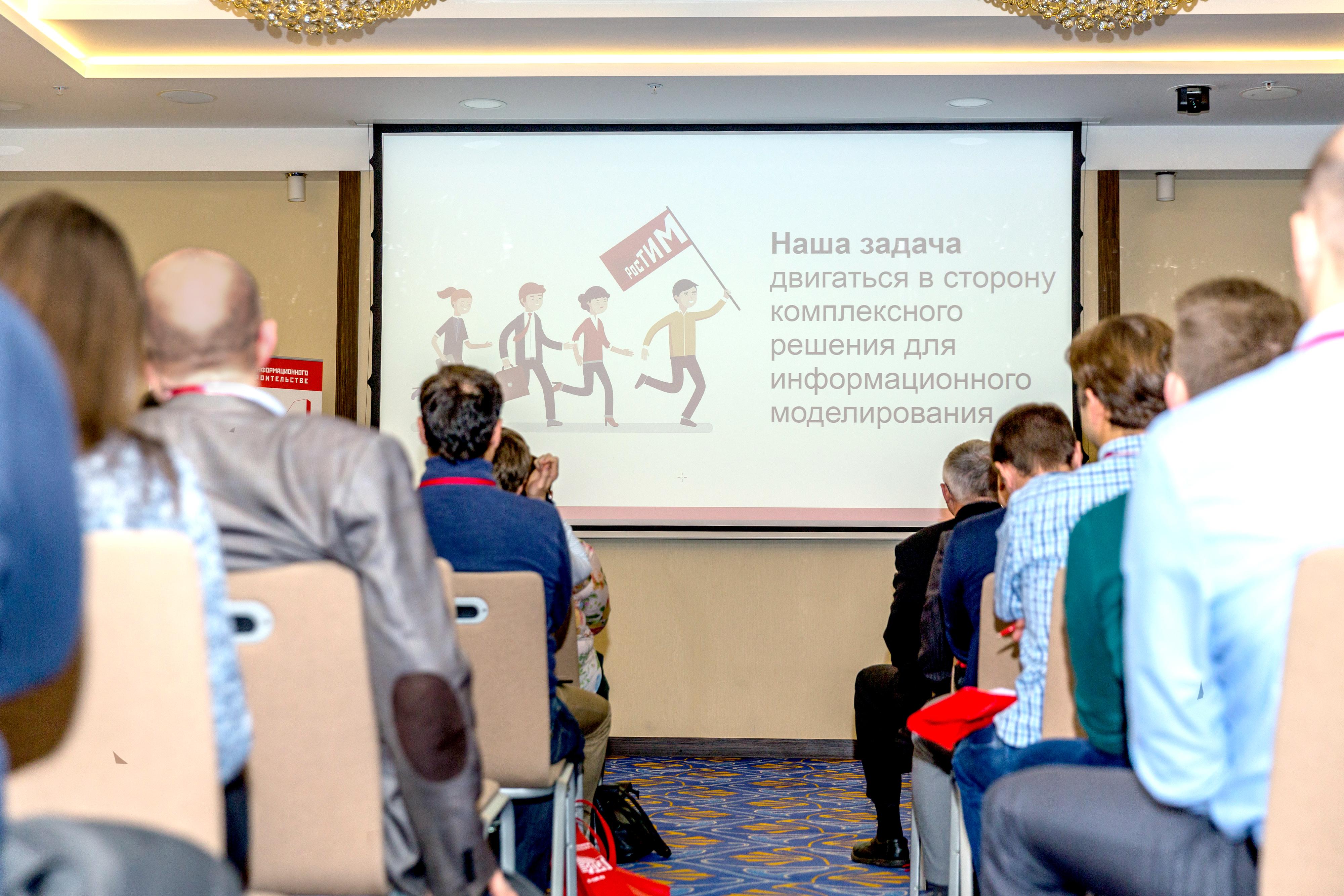 Information modeling is one of the hottest topics in the built community. In July 2018 President Putin instructed the Government to facilitate BIM technology implementation to construction industry in the span of the year, and called on IT companies to use domestically developed alternatives. All that had made the topic even hotter recently. But despite all the excitement, for lots of people BIM remains some sort of a dark horse, hence the number of attendees – more than 300 companies took a great interest in the forum.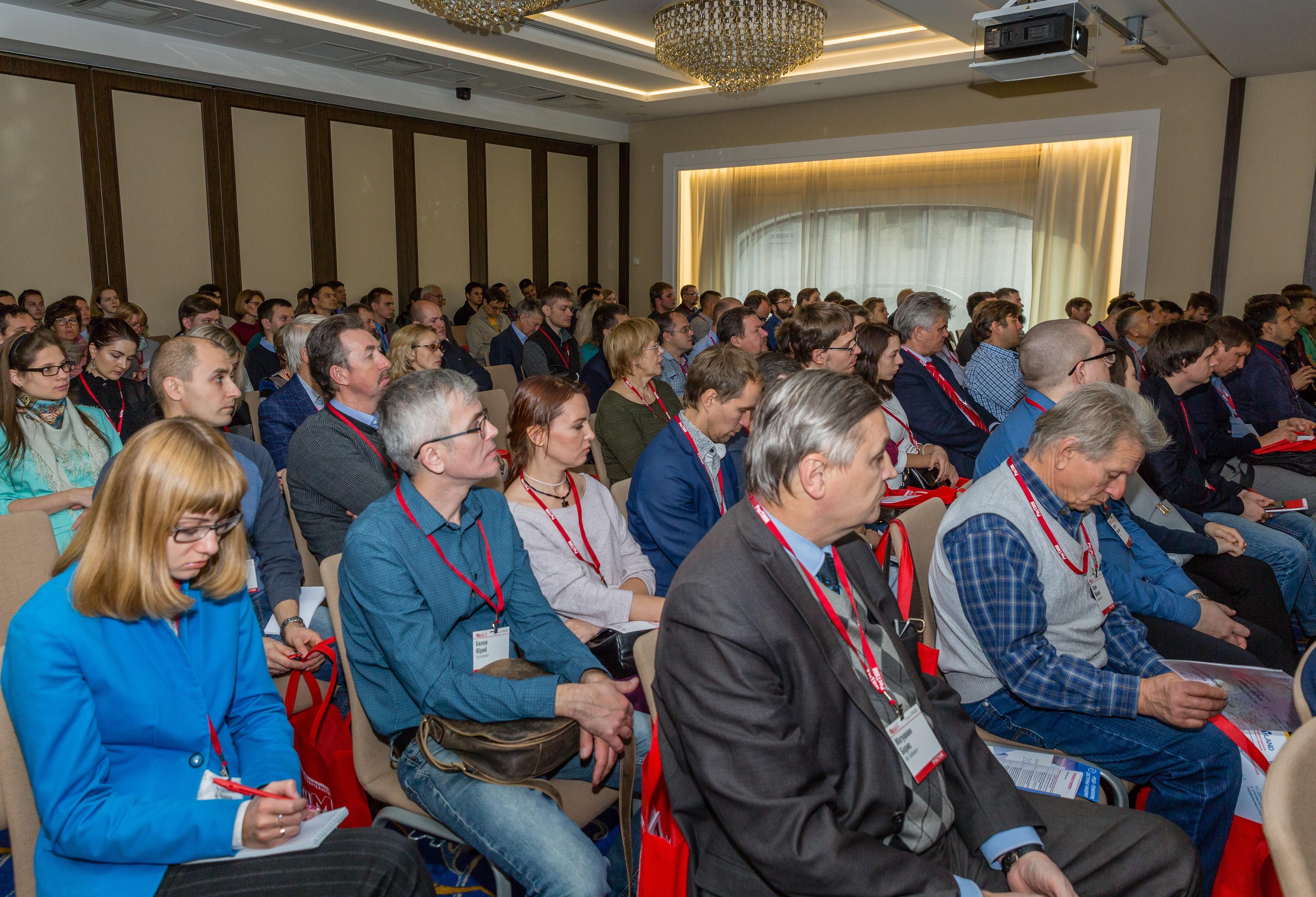 According to the participants, they were attracted by the very idea of the event – an opportunity to gather together Russian BIM software developers only.
Denis Kuvakin, ElectroTechService structural steel department manager: "Government support for home-grown products, low price compared to foreign competitors, fast communication with developers all favor Russian-made information modeling software. RosTIM Forum provides opportunity for participants to learn more about domestically developed software, meet vendor representatives and give feedback on ways to improve their products."
Alexey Maltsev, Sohrani Zerno Company senior incorporated engineer: "At the moment, the amount of home-grown BIM products in use is far less than foreign ones. But Russian programmers are well known to be very talented. Domestically developed antivirus solutions, for example, are very popular abroad. That's why I believe in the promising future of Russian BIM systems. I've heard that RosTIM Forum was previously held in Moscow, Saint-Petersburg and Yekaterinburg. Great that it's time for Novosibirsk now."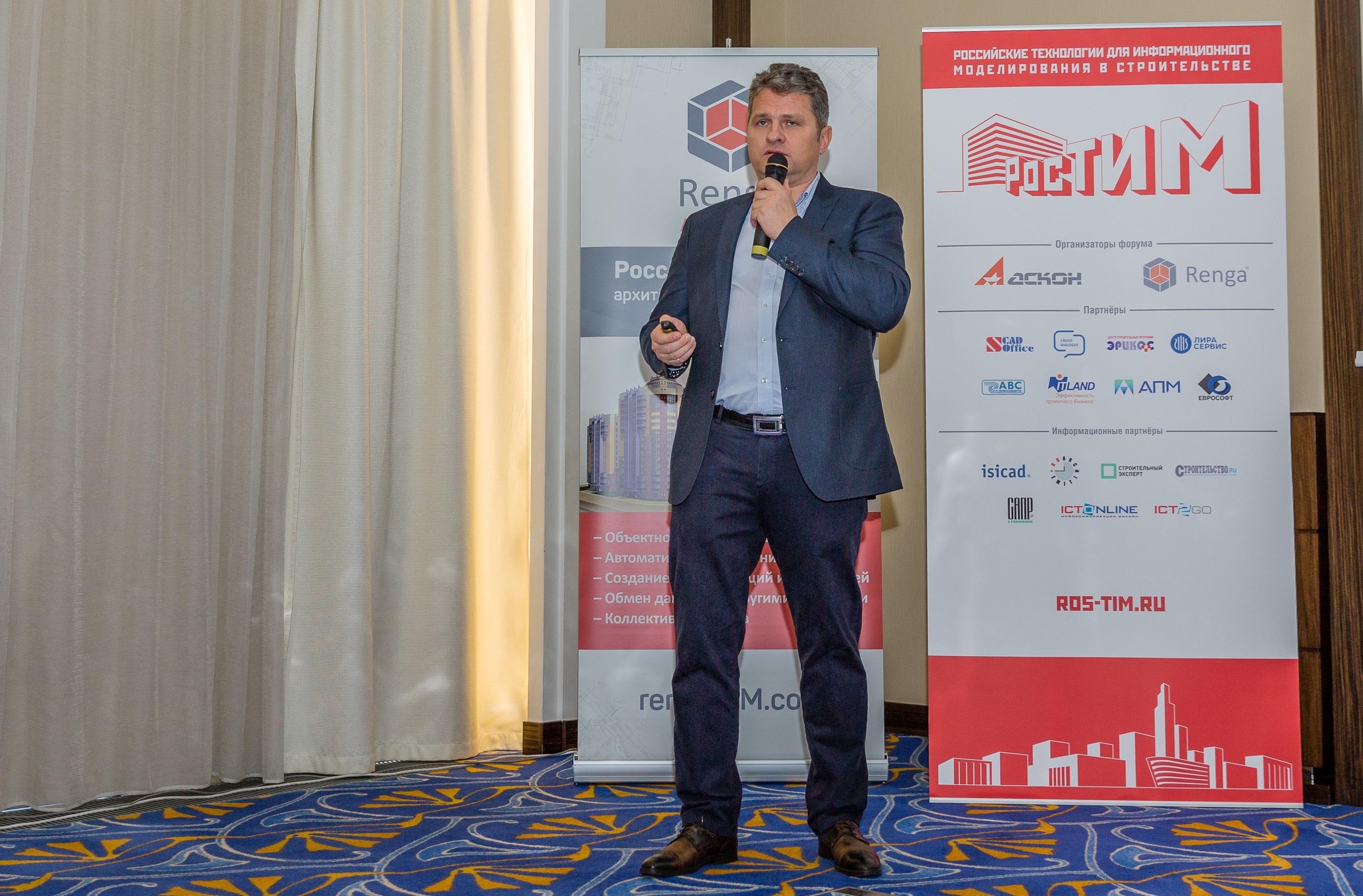 "Novosibirsk is the third-largest city and the youngest million city with infrastructure developing at a rapid pace – reasons why it's become 2018 host city of the forum. Science campus and over 20 universities contribute to development of the Siberian region and whole country at large. Both city residents and enterprises benefit from building industry. A lot of engineering and construction companies are based here, a wide range of transport options provides access to this forum for everyone interested in BIM, that's why audience at the plenary session was packed," said Maxim Bogdanov, GC ASCON director general.
Plenary session speakers talked about key global trends in building information modeling development and implementation in Russia, the smart city concept, the driving force of the Government in promoting BIM adoption, legislative aspects and regulatory considerations. Yuriy Zhuk, representative for the Research Center of Construction, presented 6 national standards and 4 guidelines for BIM application and commented on their usability.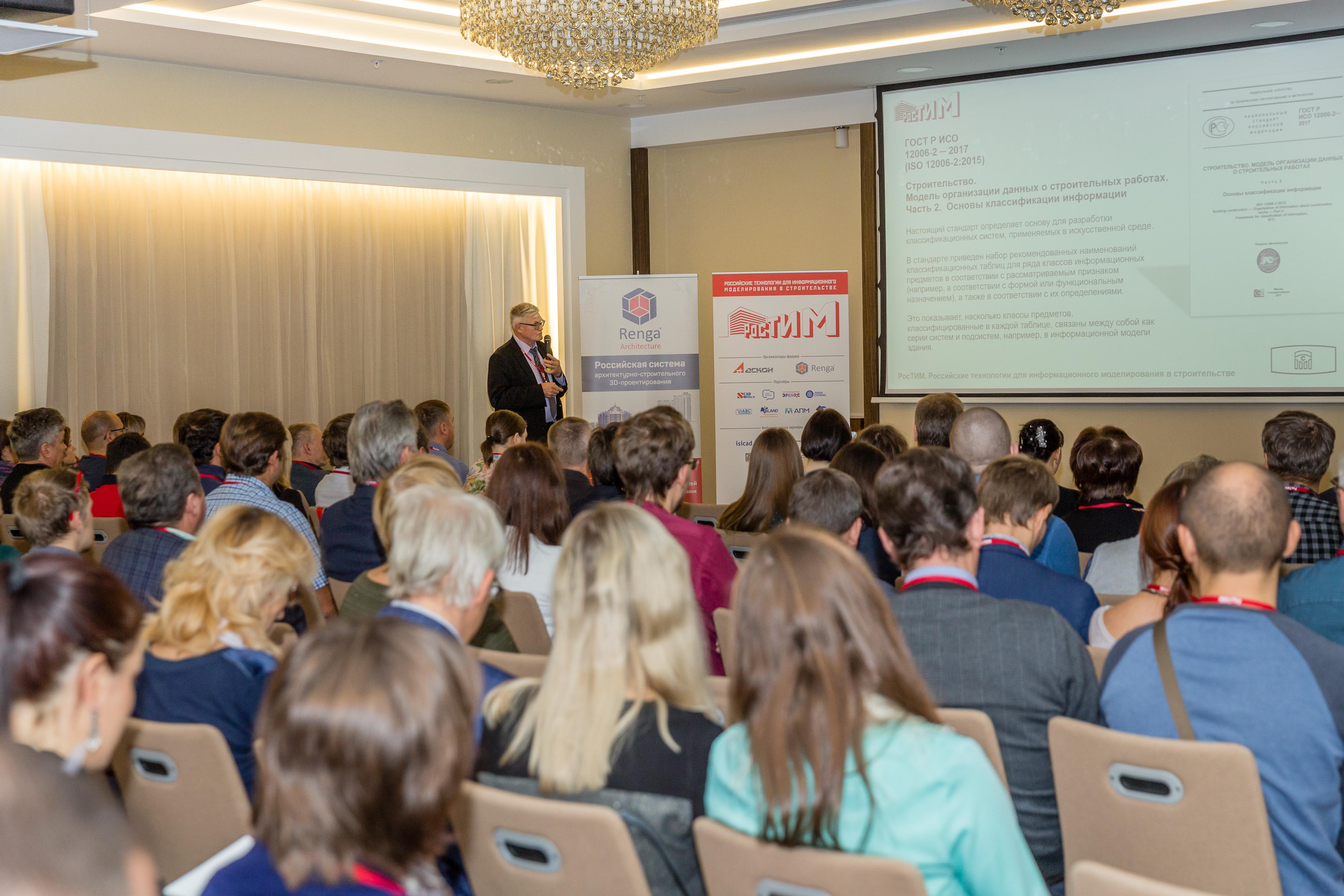 Sergey Volkov, BIM division head manager of the joint directorate for the management of Scolkovo, talked on standards crucial to establish within the company when adopting BIM: "Information modeling standard helps to define an approach to 3D modeling, establish cooperation between design companies and contractors, facilitate data exchange throughout the building project lifecycle. It maintains basic element classification, which makes it remain usable in BIM systems of other companies."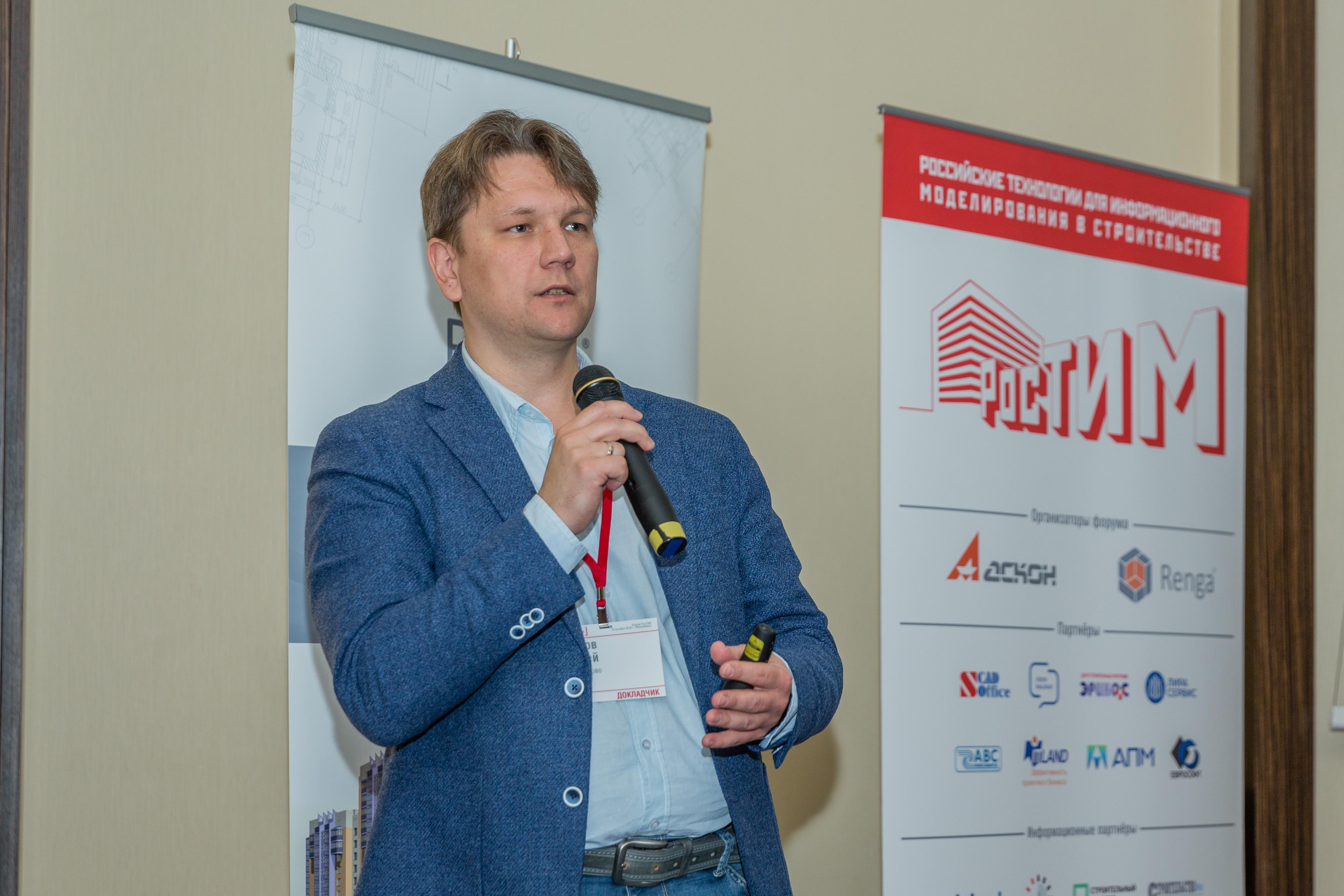 Lots of attention has been paid to program interaction problem. Maxim Nechiporenko, Renga Software deputy director general: "Just one BIM tool is not enough to establish information modeling in company. BIM concept covers all stages of building lifecycle, which means integration of different vendor solutions is critical and the key to success. User should be able to share model between engineering, estimating and structural analysis software. It's also extremely important to allow each project team member use the same data. That's why we have 10 reports on software integration at the forum. Participants learned about Renga BIM system integration with engineering analysis tools APM Civil Engineering, SCADOffice, LIRA-SAPR, 1C solutions and Pilot-ICE data management system."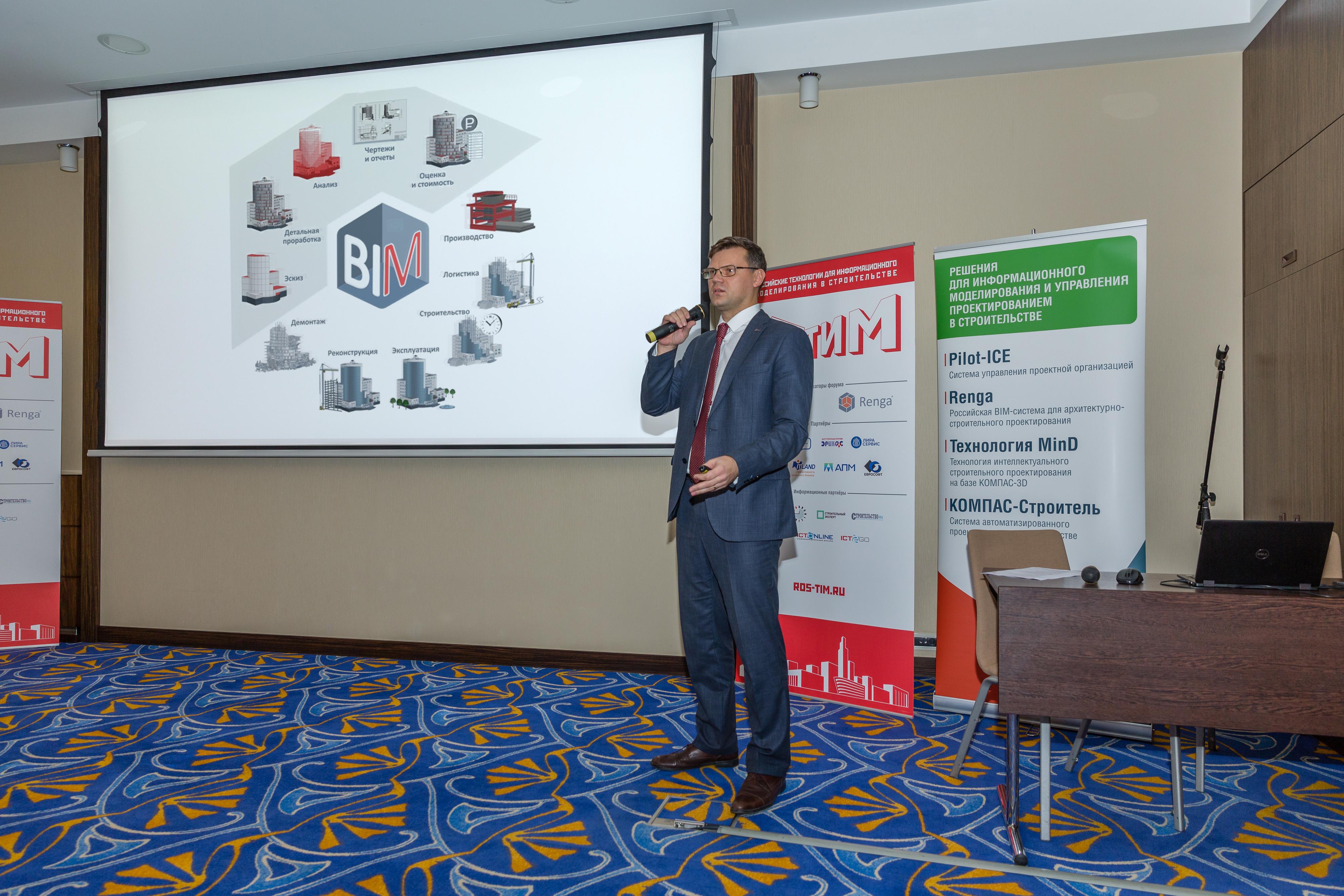 Three special sessions were held during the forum, highlighted by the software products showcase.
Session addressed to designing, drawings and estimates gave a comprehensive overview of Renga BIM tool features for architectural design. Evgeniy Kiryan, Renga Software marketing manager, run a situation in which user needs to edit an existing project. He demonstrated how such editing affects automatic recalculation of specifications and displays on 3D model drawing. Maxim Shibanov, director of marketing, presented Renga features for reinforcement automation of concrete elements based on structural engineering, and demonstrated what sort of MEP tasks can be solved with Renga Software solution. He also reported on the Renga implementation experience in companies like Saratovstroysteklo, Belzhiproekt, Reconstruction 2000K.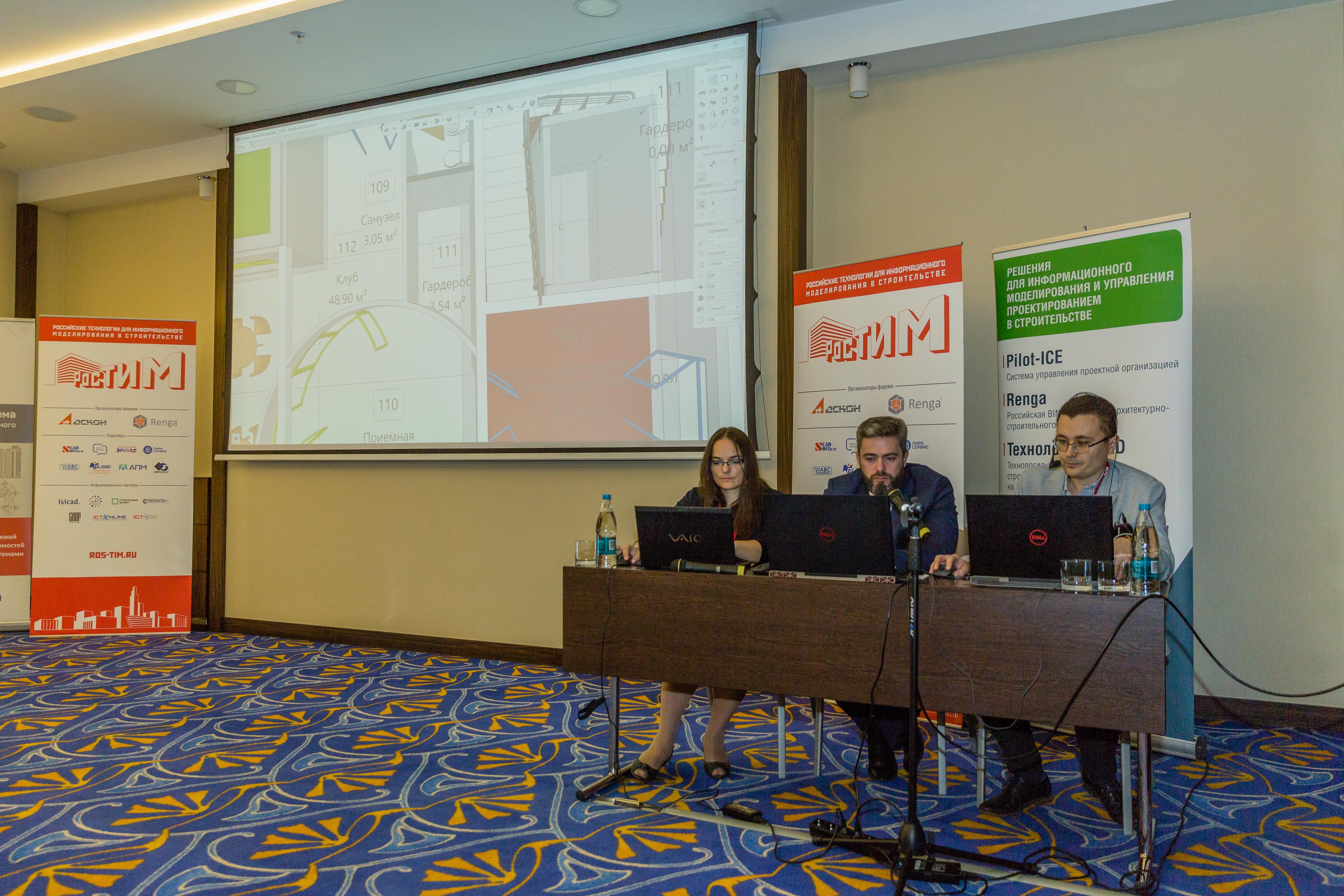 Relationship between information model and cost estimating software provides estimator with construction budget in the early design stage. This feature was discussed by Vladimir Sudarikov, director general for Ericos Research and Development Center, and Anna Dedova, ABC-N engineer.
Titled Designing: Structural analysis. Surveying, master plan, roads, session shed light on software packages that implement engineering analysis of structure – SCAD Office, LIRA-SAPR, APM Civil Engineering and STARK_ES. This software was presented in the context of interaction with Renga information models. Forum participants learned of ways to convert from BIM model to computational model. For example, SITIS Company introduced an own-developed open format – SMD (Simulation Model Data). "Bit by bit, BIM technology becomes a part of the master plan engineer work," said Nikolai Voropaev, Credo Dialogue chief engineer. He showcased features for road design and surveying software.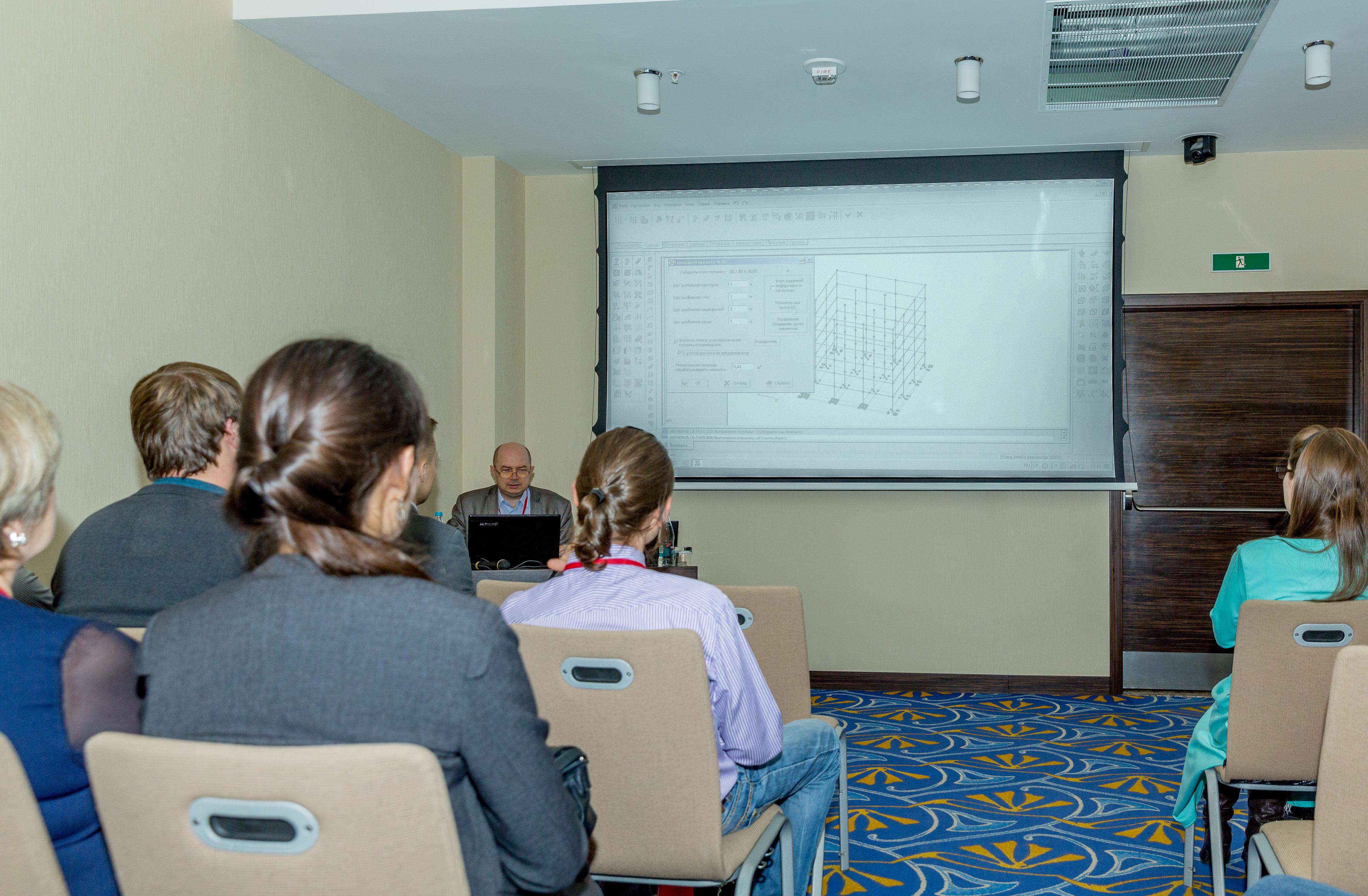 Packed audience at the session on project and construction management proved the important role of proper communication development in engineering and construction companies. The showcase of Pilot-ICE-Enterprise data management system drew the genuine interest of those who still print drawings for approval on paper. Alexey Rozov of Sakhalin-Engineering Company told how Pilot-ICE implementation has changed the approach to team work in their company. According to his words, program minimizes documentation approval process and reduces printing costs significantly. Thus, the drawing approval process has been completely automated. "Pilot-ICE-Enterprise key advantage – common design environment, that stores all document database. It saves both time and money for project management staff, as the drawings can be reviewed and approved simultaneously from various locations," Sergei Pozdeev, director general for NefteGasProekt Engineering and Technical Center.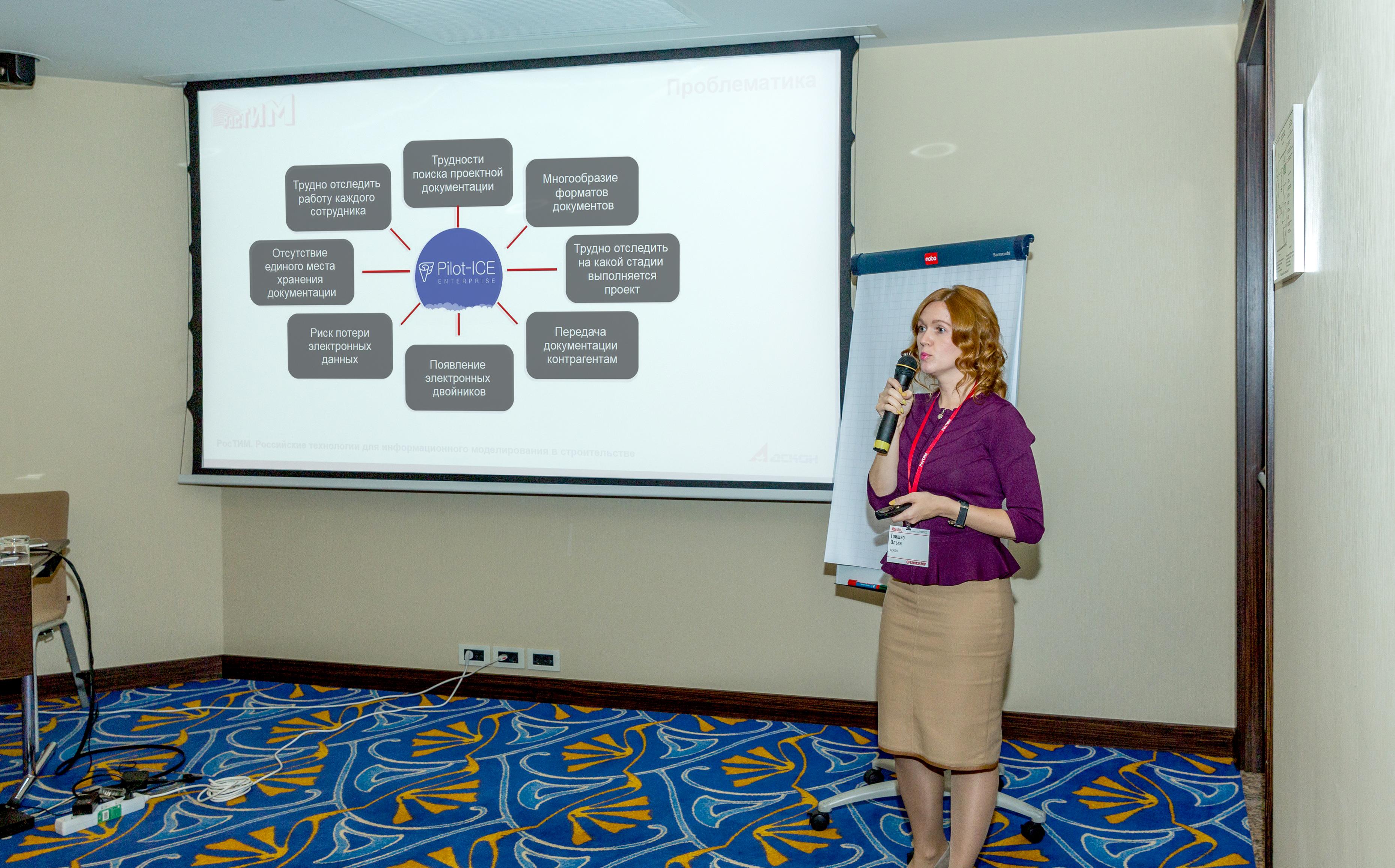 Anton Rodin, ITLand specialist in project management automation, addressed the participants on property and product management software solutions based on 1C platform and their link with 3D model. 1C: Project Management and 1C: Development and Property Management allow to obtain activity schedules, calculate cash flow from investing activities and even set KPI to evaluate the success of your activity.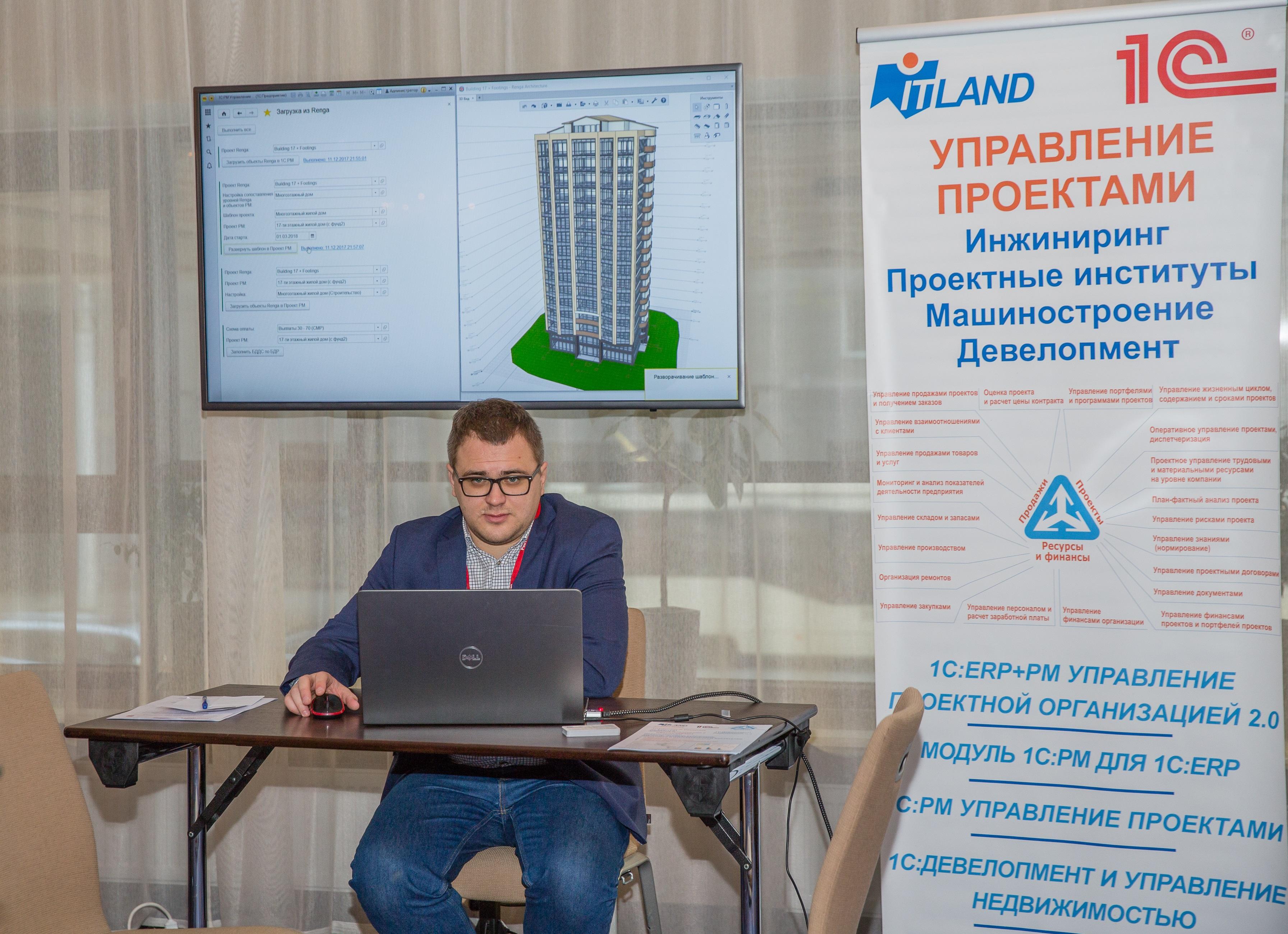 Attendees have mentioned how very well organized the forum was. During the breaks they visited an industrial fair and learn more about products featured at the sessions. Alena Gatsenbiller, teacher at Novosibirsk Architecture School: "I must say that Renga BIM system features are very efficient, and we definitely should start teaching it to our students. A short throw projector at the Renga Software stand is just amazing! It displays information model image created in Renga on a wall or table, which makes a project presentation to the client more impressive. How great it would be, if we had such thing at our college, so our students could use it in their graduation project presentation."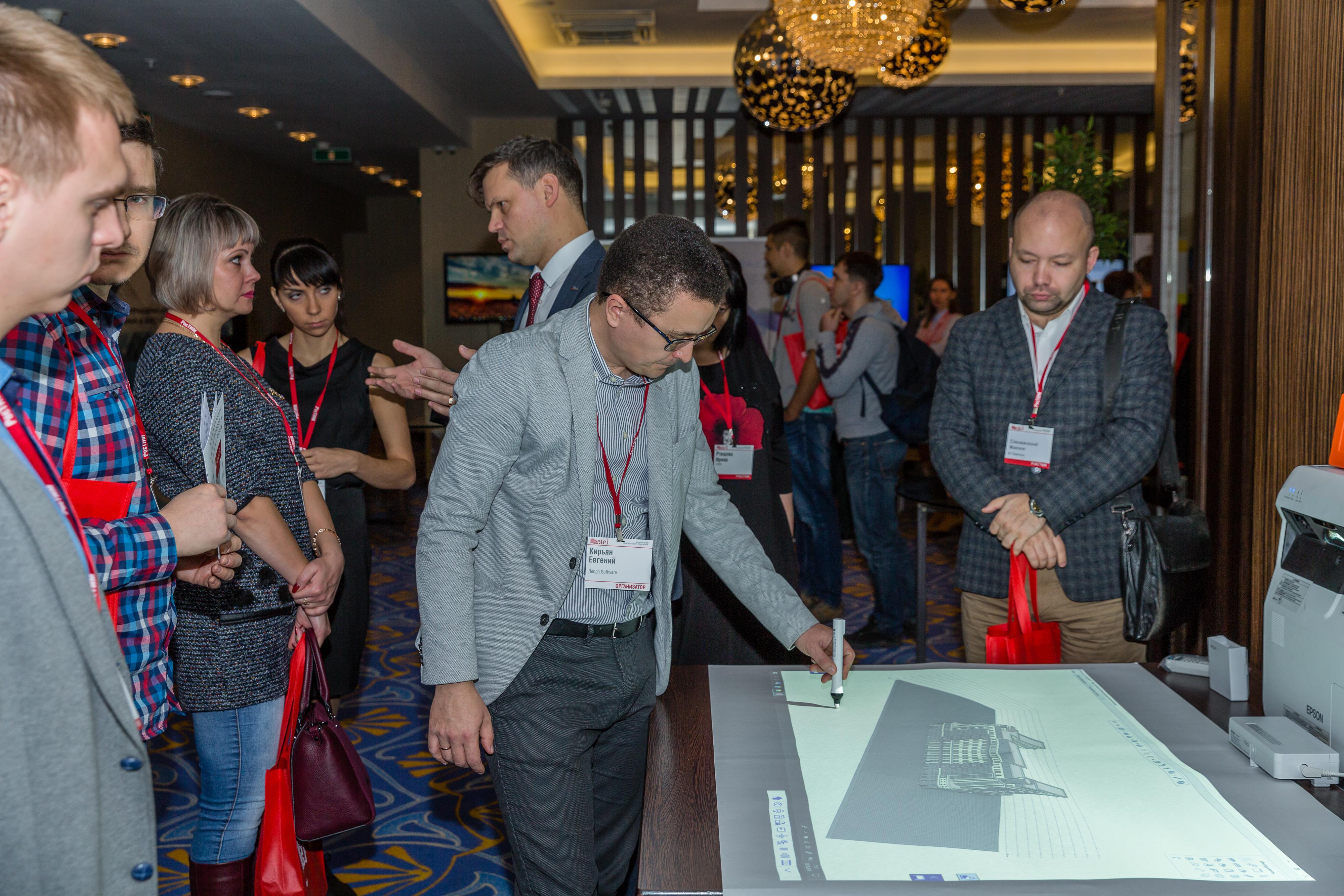 "20-30 years ago BIM in Russia was barely known among architects and designers. Now this technology is being supported by the Government. BIM developers are on the right path. Once the Russian economy finds its traction and growth returns to construction industry, BIM developers' efforts will pay off. And a large number of participants at RosTIM Forum demonstrates it perfectly," thinks Kirill Lapinsky, BFK-Expert lead design engineer.
Looks like RosTIM Forum has persuaded building community of BIM technology high potential: information modeling is allowing more intelligent use of resources and optimization of workflows, leading to productivity and profitability. Now Siberian construction pros know that projects utilizing BIM have a greater chance of success and maximize effectiveness for every stage of the project lifecycle and beyond.