22-06-2020
Renga BIM System – Single Multidisciplinary Software for Everyone
The latest Renga release brings you enhancements and optimizations – including user requests — and a serious piece of new functionality. Read on to see what's new in Renga 4.0.
Renga Software product team is very excited to announce the release of Renga 4.0 to all our current and future users. In the latest version of Renga we integrated our three products Renga Architecture, Renga Structure and Renga MEP into one single Renga. This is a great step forward for our company and the product.
All three products were created one after the other. It would seem logical that they were developed and promoted separately. Renga Architecture, Renga Structure and Renga MEP were each provided with its own installer and license. This way of product evolution though caused collisions in functionality. Developers, users and product team all shared some doubts over the propriety of Renga promotional strategy. As Renga development progressed, users started to take an interest in tools and functionalities of other Renga applications. For example, architects expressed to us their wish to use not only standard plumbing fixtures, but also washing machines, towel radiators, lamps, etc. But these tools were available only for MEP engineers in Renga MEP.
The reason to assemble all three products into one BIM system was also internal one. We develop our products using a single code base, and only after finishing the release, we assembled the products in three different configurations - for architects, for structural engineers and for MEP engineers. This used to be a daunting process and we'd rather spend all this time developing new features. Taking all the facts into consideration, Renga Software management decided to assemble architectural, structural and MEP functionality in on single product. Such a decision will eliminate many doubts and questions for customers and considerably improve user experience. One product, one workplace, one license. We are certain that all the functionalities and new enhancements in one license will help you to create the more accurate, detailed models that more closely represent design solutions. Now every Renga user is equipped with wide assortment of features!
One of the Renga's strongest points is the minimalistic and intuitive interface. To keep it functional and visually simple in the new release, our development team significantly enhanced Manage Styles menu. All the variety of highly specialized styles is now provided in accessible and comprehensible format (fig.1).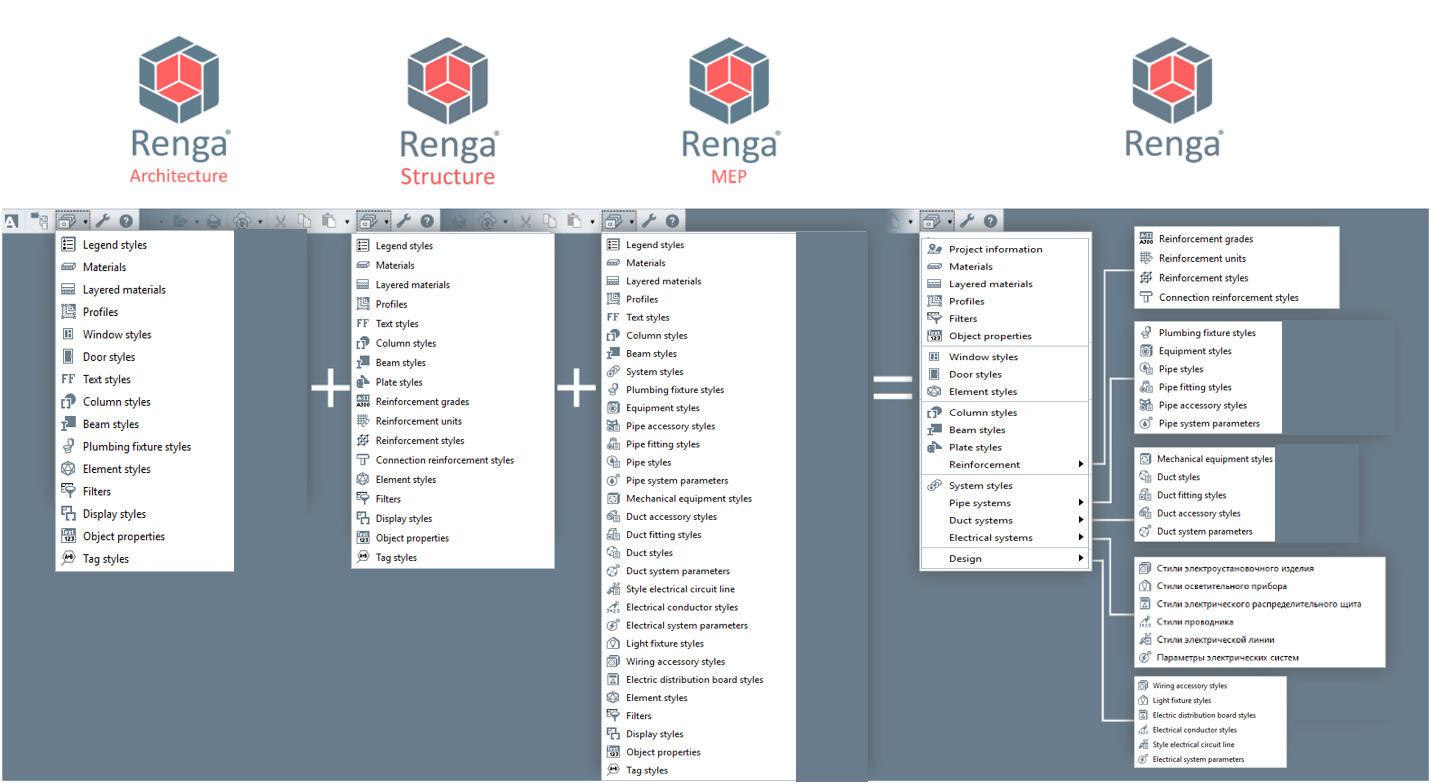 Figure 1. Improved and structured Manage Styles menu
New Renga release significantly modifies data exchange via an open file format IFC. We have implemented IFC4 export for 3D models and developed a tool allowing users to set properties, quantities and attributes so they correspond to IFC model data (in order to create data element mapping between Renga categories and the IFC classes). It enables users to export models to IFC4 format compliant to customers' requirements. Renga also provides fully certified IFC export based on buildingSMART IFC data exchange standards. You can use IFC4 Reference View 1.2 (IFC4 RV-1.2) model representation to export your model. If you want more information about IFC4 export in Renga watch our webinar "Preparing IFC model for state expertise with Renga".
This new feature allows not only to design the model compliant to defined settings, but also override property values of Renga objects. For example, users can specify that columns will have Pile type when exported to IFC4 (IfcPile) (fig. 2).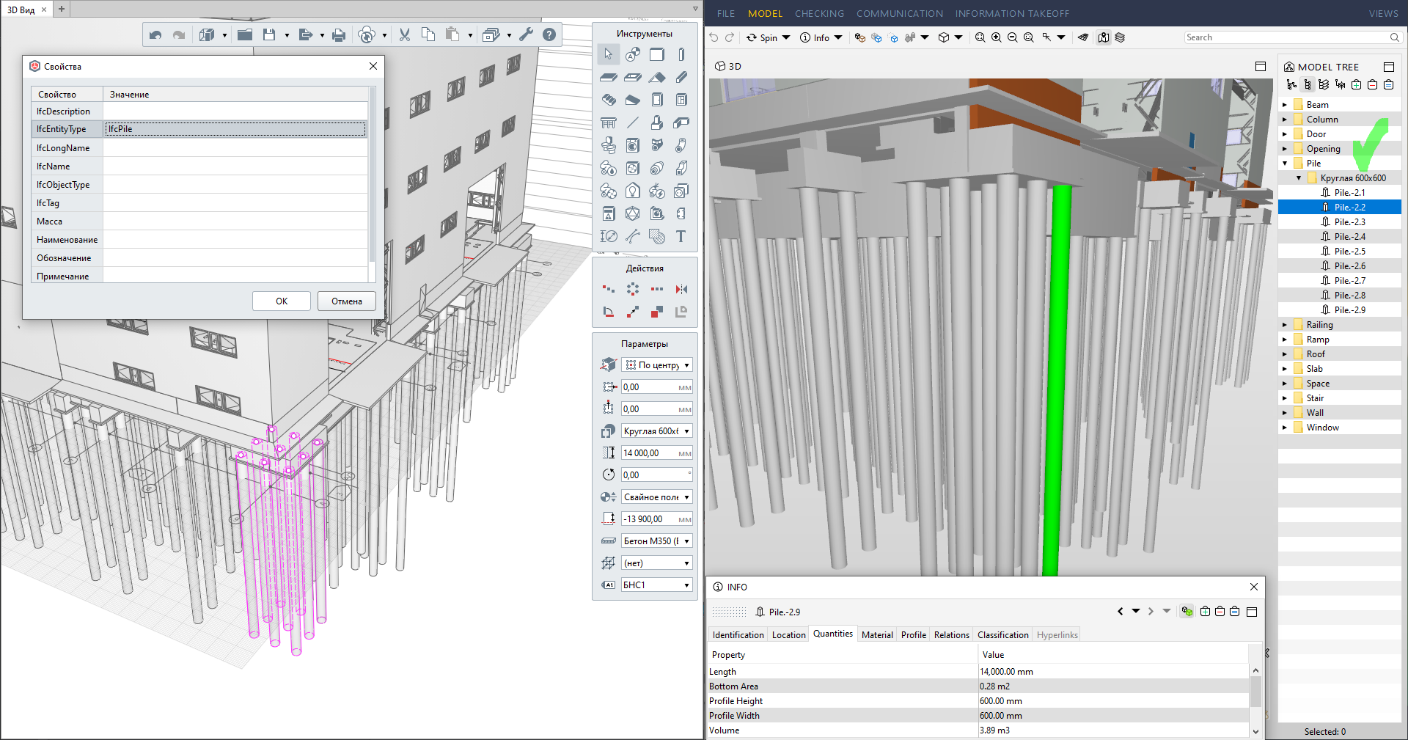 Figure 2. Columns with overriden property IfcEntityType were exported to IFC4 with the new Pile type (IfcPile)
Besides export to IFC4, our development team added the ability to export the model into the solid file formats such as C3D, JT, ACIS, STEP, Parasolid. With such a variety of formats users may feel at a loss which one to use. It all depends on the situation. For example, choose C3D format if your colleagues use Kompas-3D software to create process design (fig. 3).

Figure 3. Model of the ventilation plant facility exported to .c3d format
But there is more to it. New Renga release comes with enhanced search for 3D snaps and improved drawings production (this applies to both drawings production in Renga and drawings export to PDF). Read our release announcement to learn more about Renga 4.0 new features and functionalities.
One Renga license can now provide architects, structural engineers and MEP engineers with efficient export to IFC4 and various solid file formats. Renga BIM system brings a consistent experience to all our users and makes it possible for the whole team to participate for better project delivery. Download our full trial version of Renga right now and experience all features and functionality enabling you to work more productively and focus on the design.