Improved assemblies

The new release comes with the ability to create nested and composite assemblies – one of the most expected features.

Structural engineers will greatly benefit from this new functionality: they can now perform complex reinforcement of reinforced concrete elements, increasing the level of detail of the designed objects. For example, users can now select several reinforcement units and place them in the foundation. Or use this feature when creating different types of objects for which the same elements are used. Such as, for example, foundation bolts and anchor bolts, where several bolts are tied with plates into an assembly.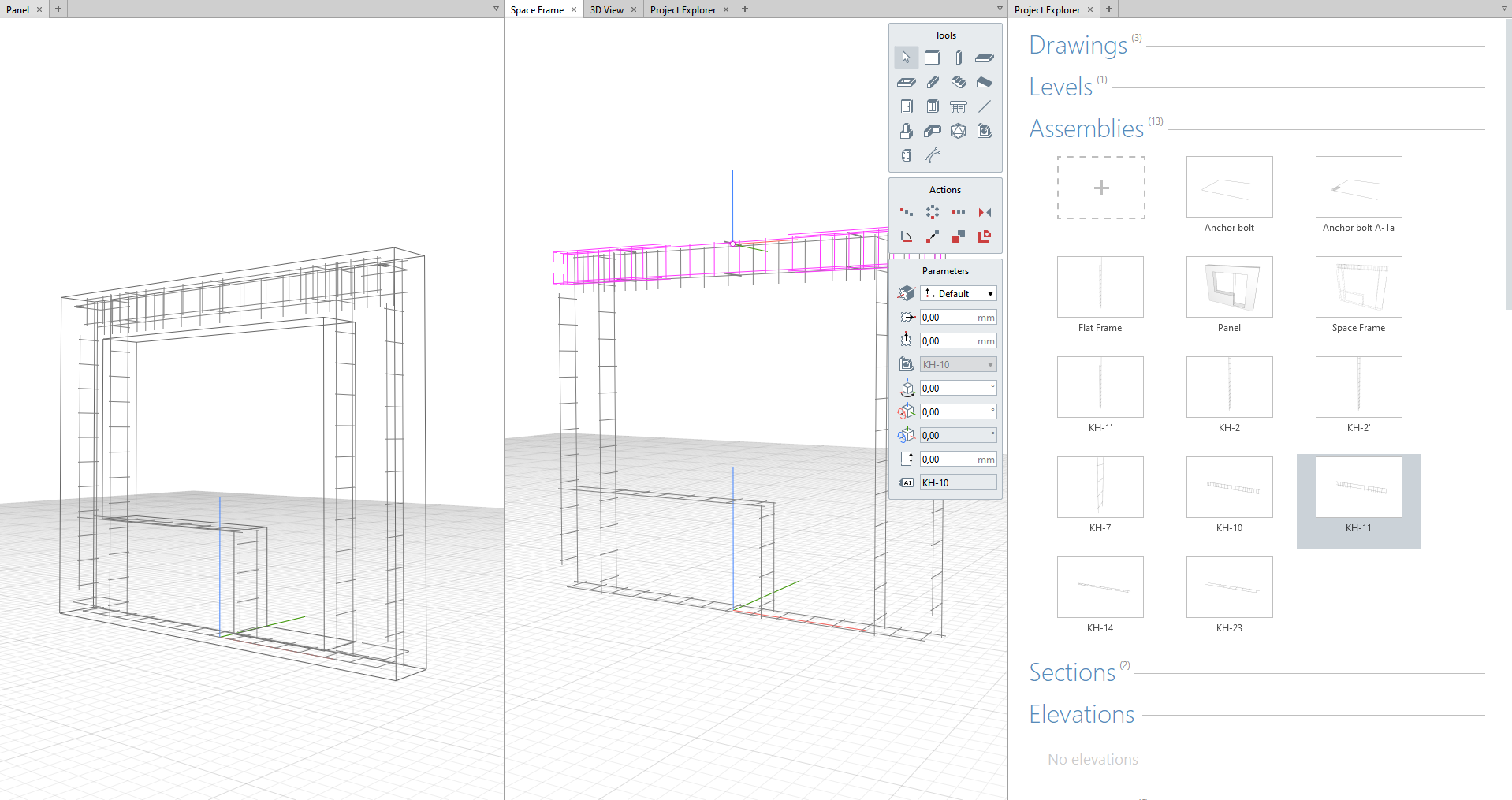 Modeling process for architects is too becoming much more convenient – new functionality provides the ability to design complex elements of railings, curtain wall panels, hinged facades, and fittings. Changing one assembly changes all instances in the overall design.

Managing large projects in the Project Explorer

The larger the project, the more data is displayed in the Project Explorer. In order to make engineers' modeling experience in Renga even more efficient, we've started optimizing the explorer.

We've implemented the multiselect feature, so our users can now manage multiple drawings using shortcut keys. Thus, you can open several drawings at once, copy them, delete or assign certain properties, for example, to specify the names of stakeholders and project managers.

The ability to set topics for drawings

Following up on the Project Explorer optimization, we added the ability to set topics for drawings in Renga.

Since drawing production is completely under the control of the user, using this new functionality, designers can prepare drawings for issuing assignments to cross discipline specialists. Ability to set topics can also come in handy when creating project documentation, such as drawings of structural steel, reinforced concrete, architectural and structural drawings and many others. Users can also add different section numbers if the building consists of sections of the same type.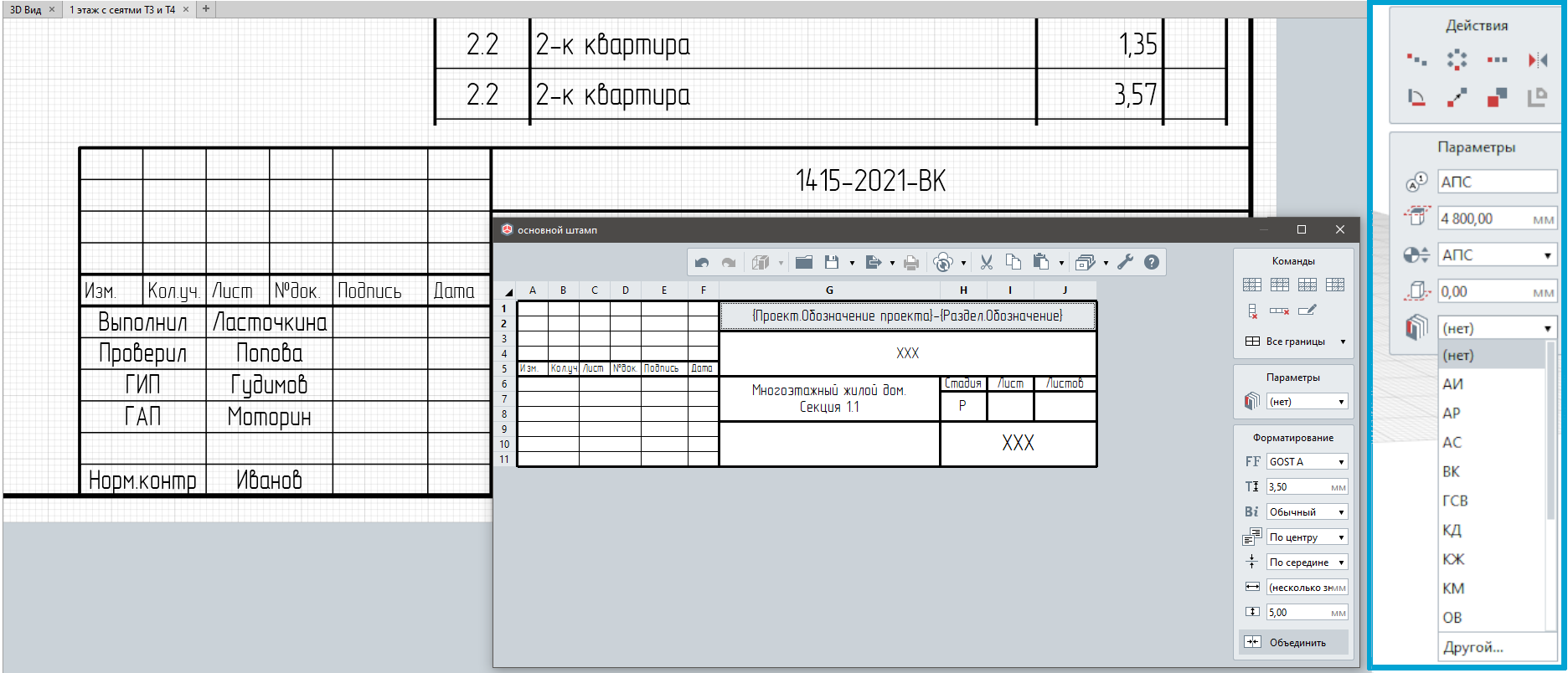 Besides, you can now automatically count the drawings belonging to different sections and display the data in the title blocks.

Managing the display of marked objects in drawings

We take special care in enhancing and updating Renga tools. Using the Object tool in Drawings, designers can now choose Color and Textured visual styles; apply filters for assemblies in drawings.

Using this new functionality, architects can make wall sweeps with textures and add textures. And designers will be able to show object drawings, removing unnecessary elements (and making them more informative).

Let's say you want to show several sections of a column. To display steel structures in the required angles, you only need to multiply the view and apply the necessary filter to the each view.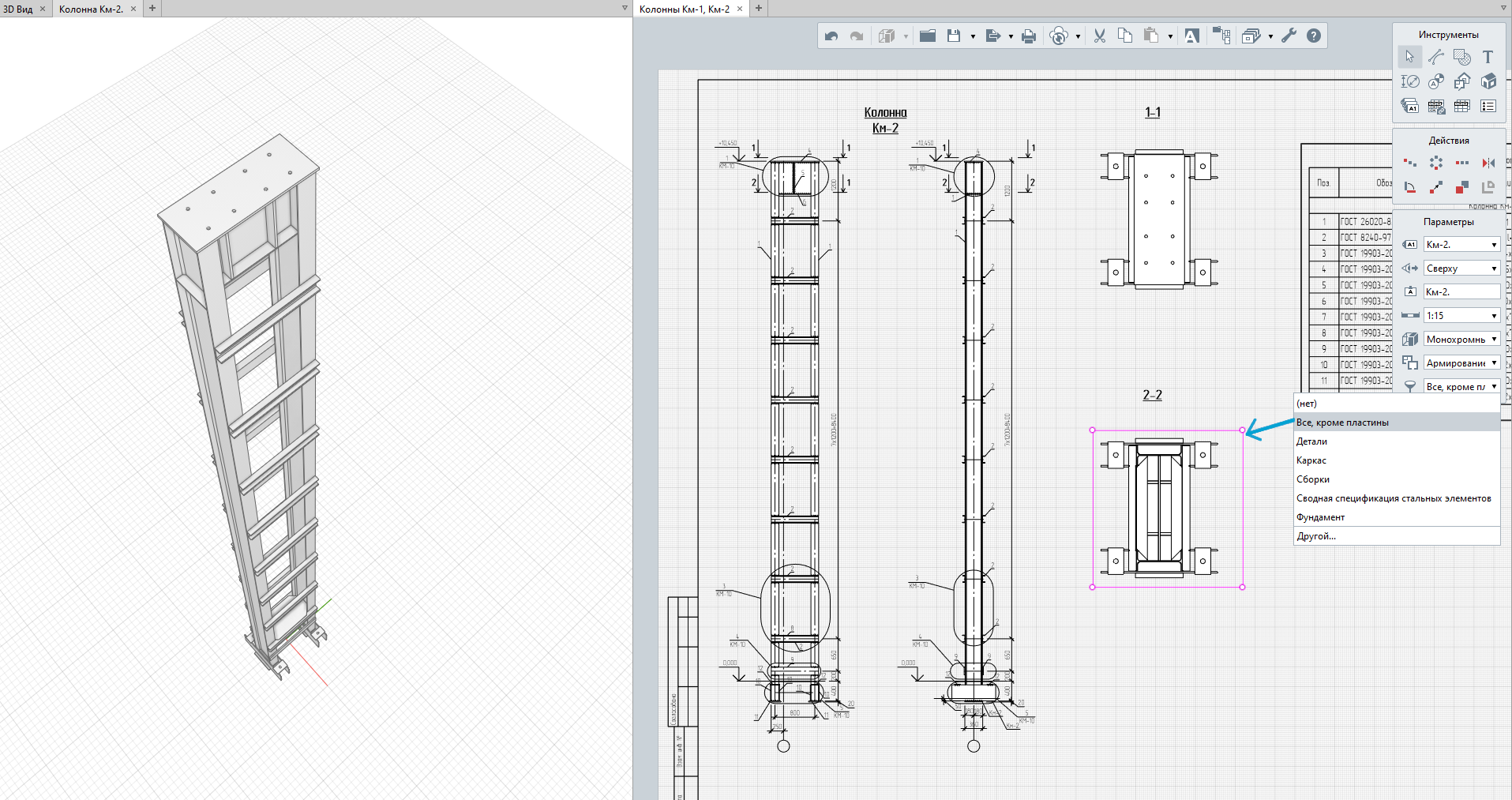 Better performance when working with drawings

Designing large objects and working with complex drawings increase the load on the equipment. For such cases, we implemented "Display views as raster" option in Settings.
The enabled option slightly changes the visual picture, but you will definitely like the faster response speed of the drawings.

The latest Renga release provides the ability for several users to collaborate with the material parameters and properties at the same time. We never stop improving our collaboration functionality. That's why this release brings you new interesting capabilities that will improve your collaboration experience and enhance your modeling productivity.

Are you interested?

You can read about these and other new features in our article.

Download our full trial version of Renga right now and experience all tools and functionality that will lead you to improved project outcomes.