Renga Software product team is very excited to announce the release of Renga BIM system — the latest version of Renga — to all our current and future users. Multiple new features in Renga equip you to create the more accurate, detailed 3D design. New Axonometric View tool and efficient features contribute to your ability to more productively work in 3D environment, adding new competitive strengths to Renga Software products.
Summer has always been a busy season for building experts. Architects, designers and engineers need to finish their projects so that constructors can perform onsite installation and building work in summer and interior work in winter. New Renga release is a major assistance for designers during this time.
We are pretty sure you will be immensely impressed with the ability to obtain 44 axonometric projections in Renga and insert them into drawing. Designers can now use all axonometric projections described in All-Union State Standard GOST 2.317-2011 "Unified system of design documentation. Axonometric projections". No other architectural and civil engineering software provides such a rich feature set for designing.
Design engineers are the ones who anticipated axonometry implementation the most. Axonometric plans of MEP systems are a crucial part of design documentation they need to create. With new Renga version engineers can easily draw axonometric plans as required by the All-Union State Standard GOST. It makes Renga MEP a preferable choice for specialists of mechanical, electrical, and plumbing disciplines (fig. 1).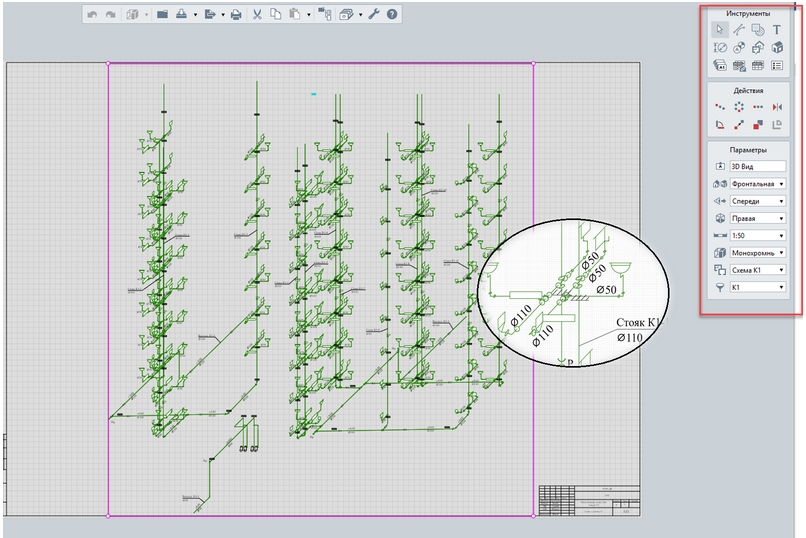 Figure 1. Example of axonometric plans of a household sewerage system
An axonometric projection is yet another option for construction pros to display their design solutions in graphic documentation. Unlike standard floor plans, elevations, sections, these views allow to more accurately display, for example, complex connection node of elements or part of the building. And also demonstrate assembly views of structural elements (fig. 3).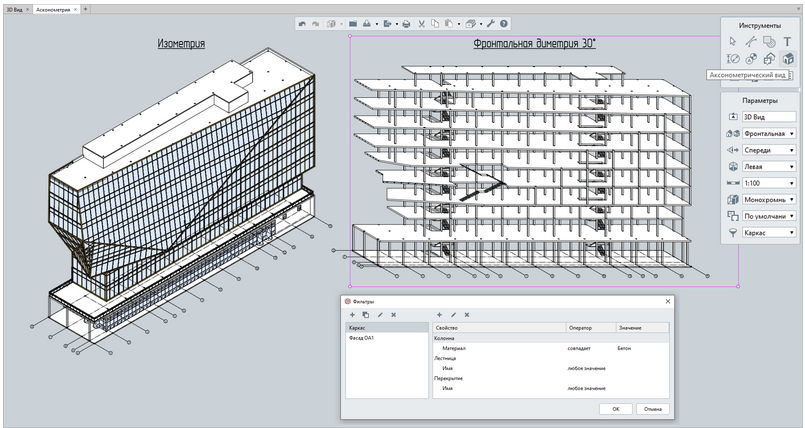 Figure 2. Axonometric views obtained from a model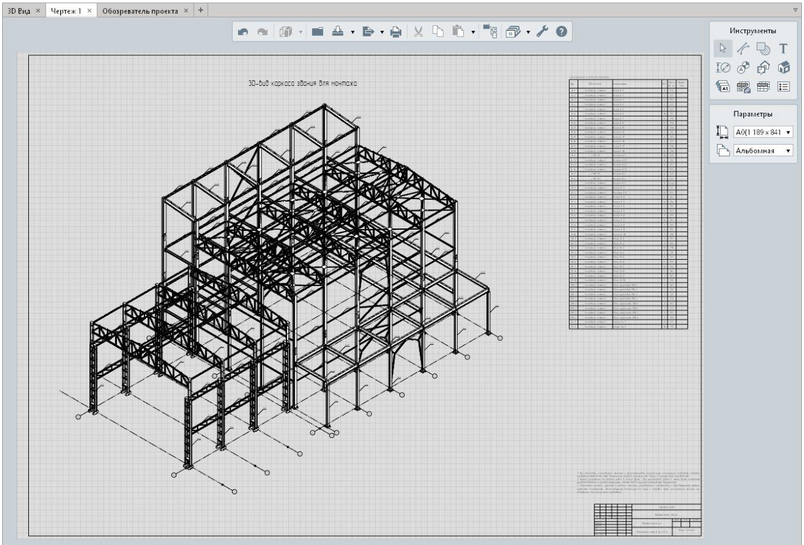 Figure 3. Building wireframe 3D view for further installation
Renga development team has considerably extended the functionality for 3D modeling. You can now design objects at any given point of 3D space, copy objects on any plane and not only within the work plane (fig. 4, 5). For example, users can copy the wall with window openings up the elevation in one click!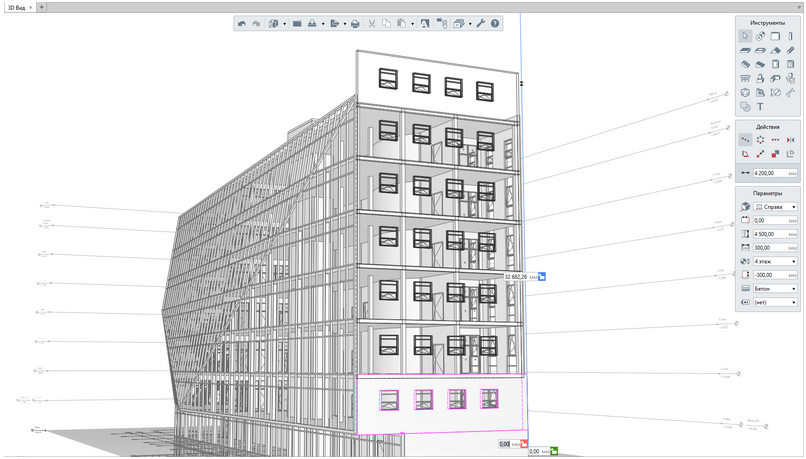 Figure 4. The wall with window openings copied up the elevation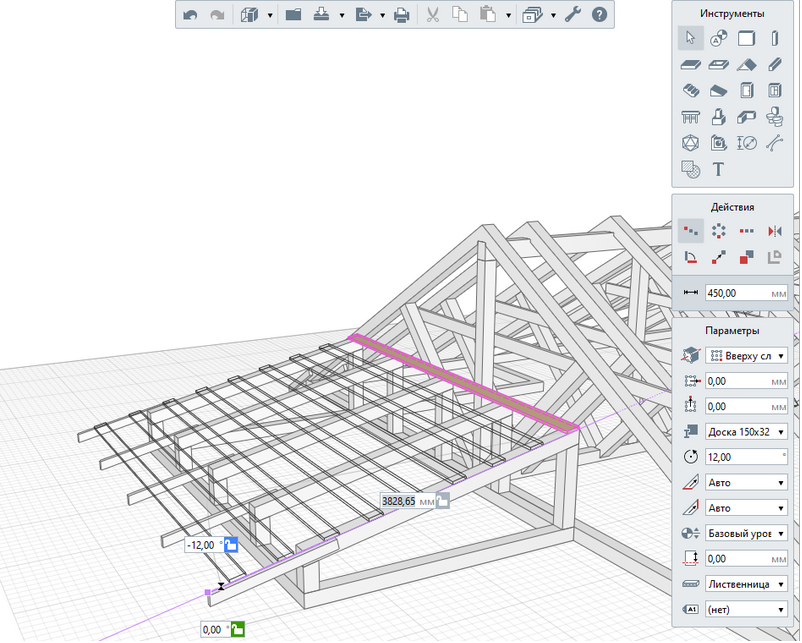 Figure 5. Roof sheathing boards copied towards the roof slab
With continual development happening behind the scenes, Renga is growing and evolving in multiple areas. New functionality helps multidisciplinary teams deliver projects more productively. We hope our users would appreciate it.
The building information model is still rarely used at the construction stage. Design documentation between designers and clients is mostly exchanged in PDF. Renga update provides users with the ability to insert PDF drawings in 3D view and use them as the foundation for building information model, saving time and improving accuracy (fig. 6).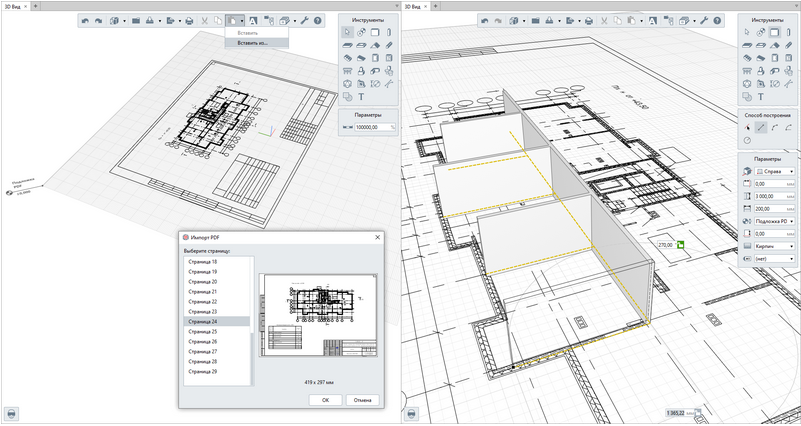 Figure 6. PDF drawing imported into Renga Structure
On top of this, Renga developers implemented batch-exporting for drawings into PDF/DWG/DXF formats. This is valuable for those cases, when project team members need to generate document package for expert evaluation – batch-exporting feature provides them with design documentation in a matter of minutes (fig. 7).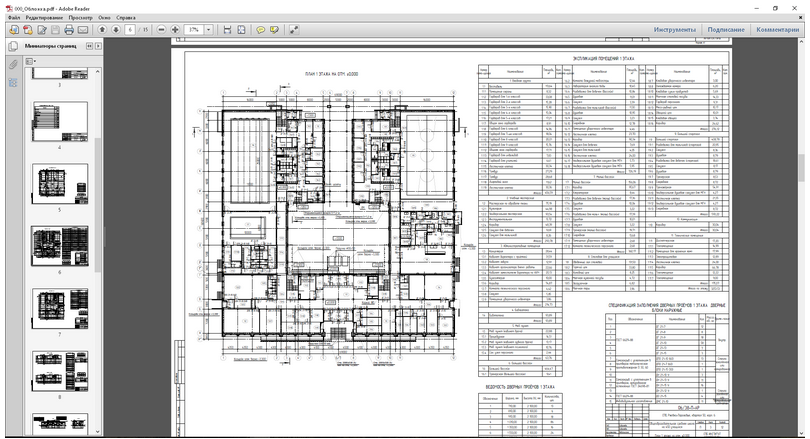 Figure 7. Design documentation in PDF
Architects would love the updated Door tool. Creating new door styles in Renga Architecture, users now can refine construction of doors, manage door frame parameters, add sills and door trims. Renga now shows a door opening area for an architect to make sure, that panels of nearby doors do not block each other when opening and also provide enough space for emergency exit route. User can also set the level of detail for doors. Now it's up to user to decide whether to display all of the construction with sills, door trims and door frame in details or display only the simplified panel. But there is more to it. For drawing production Renga delivers new level of detail Symbolic "A" that allows to display doors opened at 30° degrees and Symbolic "B" that allows to display doors at 90° degrees as required by the All-Union State Standard GOST, and level of detail Simplified as required by the ISO (fig. 8).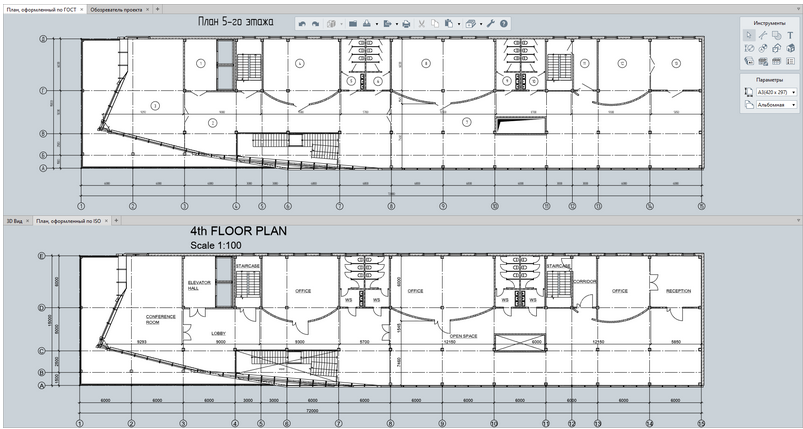 Figure 8. Floor plan generated as per GOST Standard (above) and as per ISO (below)
Previous Renga version did not snap floors and floor openings to each other. It caused some difficulties when user tried to modify building 3D model. When repositioning a floor slab, user had to modify position of openings separately. In new Renga version all openings and its bars reinforcement belong to floors. If user modifies the model and repositions the floor, opening automatically transfers alongside with the floor (fig. 9). Great news for designers working in Renga Structure.

Figure 9. Opening and its reinforcement belong to the floor
New functionality significantly speeds up drafting of cast reinforced concrete slabs. Reinforcement of cast concrete slabs now displays in floor drawings along with reinforcement of openings.
Rich feature set for designing building systems has been implemented in Renga MEP. New plumbing fixture styles like Bidet and Urinal, large selection of shutoff and control valves would benefit engineers whose job is to design water supply and sewerage systems, and provide a way to get element schedules as per All-Union State Standard GOST (fig. 10).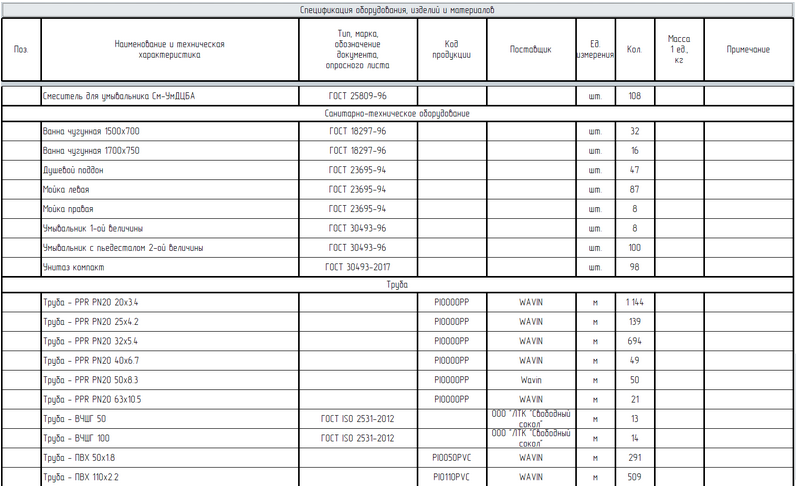 Figure 10. Water supply and sewerage system schedule as per GOST Standard 21.110-95
New equipment Radiator, Tank, Boiler, Heat exchanger and heat meters allow to draft heating system and district heating substation. More details are provided in the article on new Renga MEP release.
Users who've already downloaded and installed Renga BIM system can appreciate new functionality by installing system update on our website. For those who still hesitate we offer to download our full trial version right now. If you want more information on new tools, watch our ''Axonometry in Renga'' webinar.
More articles on Renga new functionality and BIM implementation in building and construction are on the way.