Enterprise: Republican unitary enterprise "Belzhilproekt"
Field of work: Elaboration of project documentation
Website: https://belzilprojekt.com/
Case:
RUE "Belzhilproekt" is engaged in project development in such areas as: major structural repairs, housing, public and recreation facilities renovation and historic development. Applying a comprehensive approach to reconstruction, Belzhilproekt deals with many challenges in city-planning design, solves architectural, engineering and technical problems, along with ecological, social and economic issues.
Company management is well aware of the necessity to improve customer relationship management in order to maintain leading positions. In the past company designers were accustomed to create 2d drawings in AutoCAD. Design approval used to take several weeks, months even. Interpretation of drawings caused a lot of difficulties among the customers and rectifications for proposed comments took a lot of time.
At the same time, 3d modeling allows to present a project to the client as detailed as possible and make changes quickly, that's why it was decided to switch to Building Information Modeling. There were some concerns that adopting BIM would be a long, complicated process, which will definitely affect the ongoing projects. That's why good user adoption and easy-to-use tools were the basic criteria for choosing 3d modeling software. The software should also have been able to obtain the required drawings, render the final outcome, and have a simple licensing scheme for affordable price. Not to mention, to be on the software list approved by the Belarus' Ministry of Architecture and Construction.
Project:
Russian BIM-system Renga (Renga Software is 1C and Ascon's joint venture) fully meets the criteria of the Belzhilproekt engineering designers. To make sure this software would complete all the tasks designers face, company management decided to implement a pilot project. The selected pilot building is Minsk General Clinical Hospital №432. Belzhilproekt designers' task was to engineer Hospital administration building 3d model using BIM program by Renga Software. Based on this 3d model, a full-scale renovation will take place in the nearest future.
The working group included architects, designers, MEP engineers and electricians who got free license keys for Renga and Kompas-3d. These software programs have allowed to implement the project from start to finish. Kompas-3d and its construction apps have successfully completed all the engineering tasks. Similar apps are planned for an autumn 2018 release as part of BIM-system Renga MEP. After 2 days training, the group has started working on the project.
With Renga Architecture the following tasks have been completed:
- Building 3d model has been created (pic.1);
- Windows and doors have been thoroughly framed;
- Reflected ceilings plan has been created;
- Entrance spaces and landings have been designed;
- Furniture and facility have been placed;
- Balconies and railings have been designed.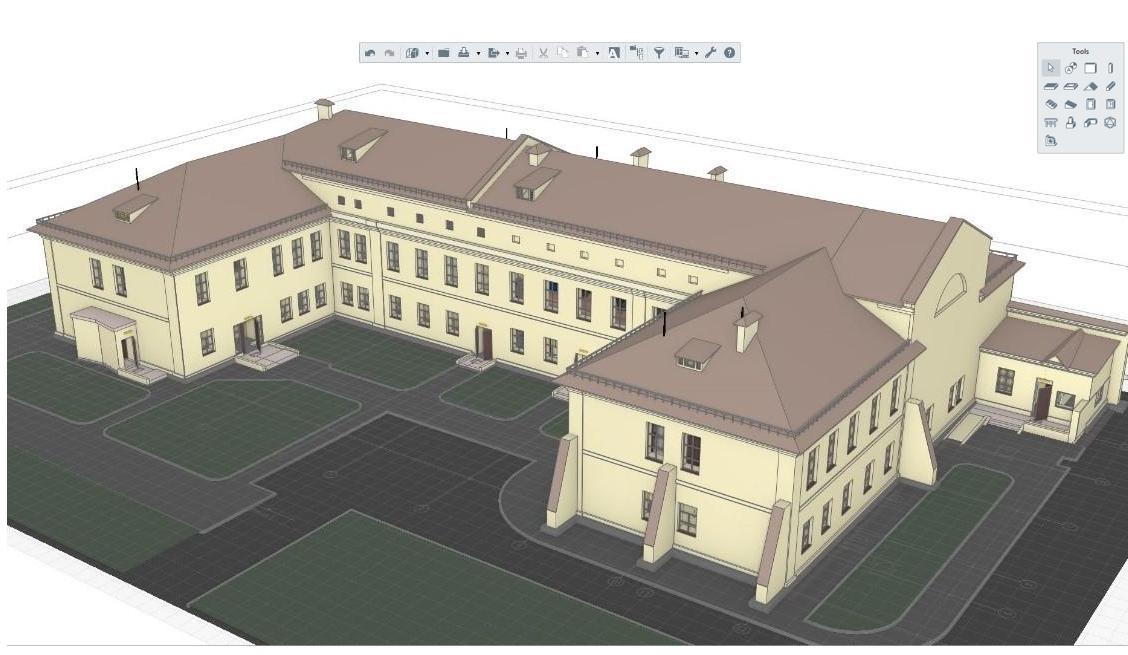 Pic.1 Military Hospital administration building 3d model
With Renga Structure the following tasks have been completed:
- Rafter system has been created (pic.2);
- Structural floors have been framed.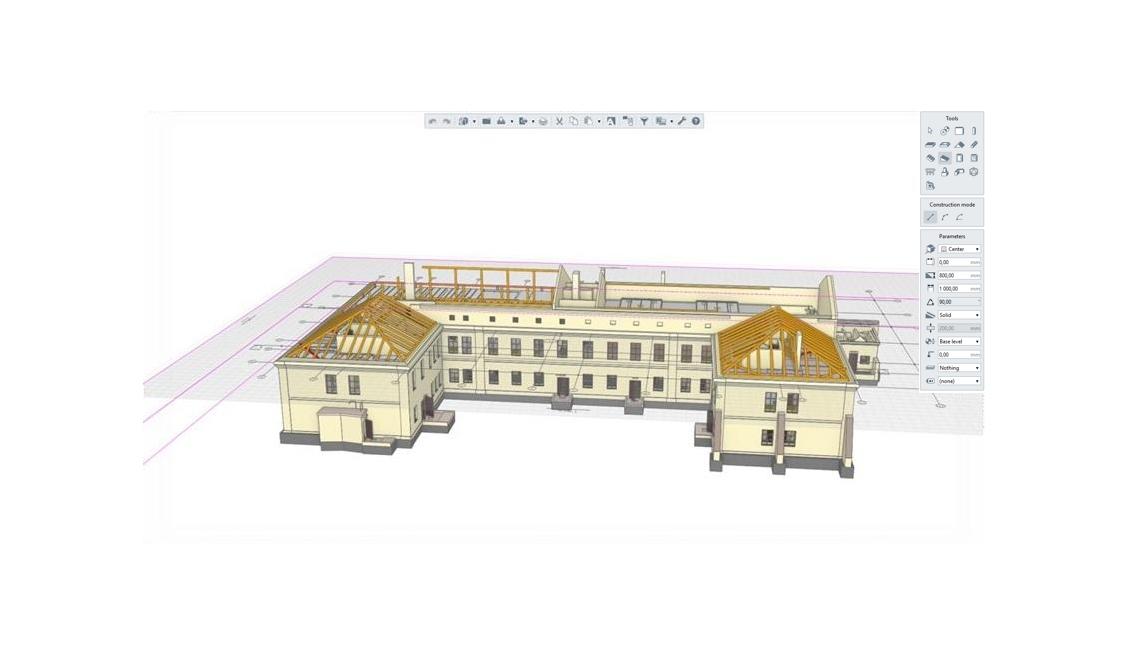 Pic.2 Rafter System 3d model
In Kompas-3d construction apps engineers have designed heating and ventilation system, and electrical power systems. (pic.3)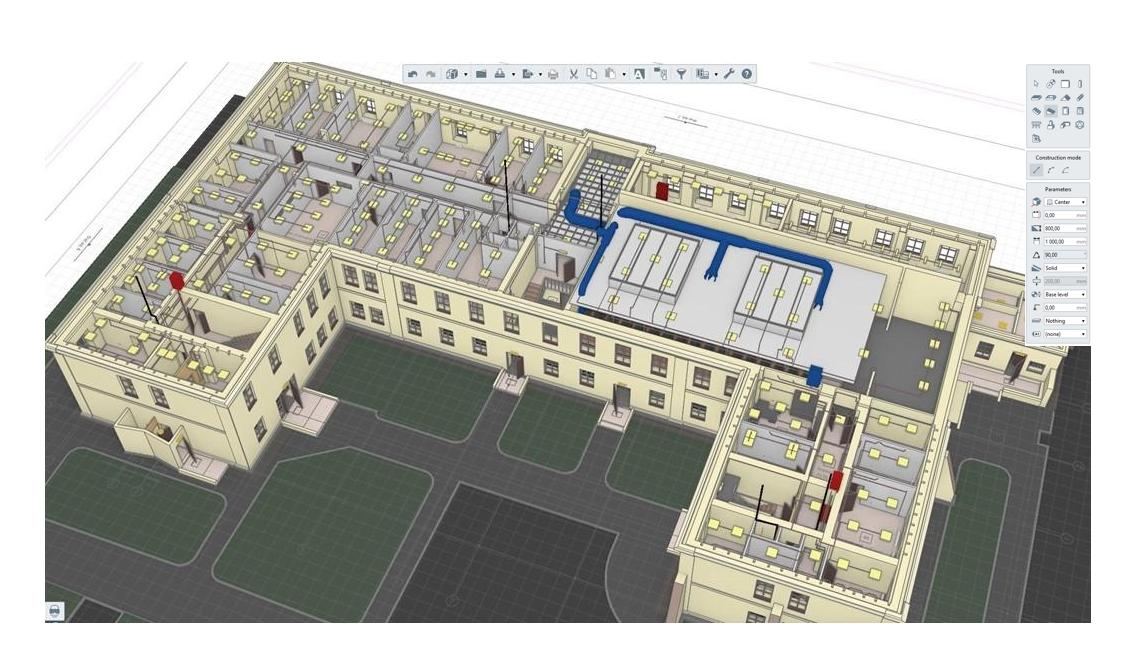 Pic.3 MEP 3d model
Outcome:
- Military Hospital 3d model has been created, as well as the project documentation in accordance with the System of design documents for construction has been received.
- While using Renga BIM-system some errors in AutoCAD source drawings have been found.
- Renga Software solutions have helped to complete all company's Architecture and Design departments tasks. Other departments tasks have been completed with Kompas-3d and its construction apps.
- The hospital administration building 3d model will be handed over to the construction company. Reconstruction is to be started in the summer 2018.
Vera Hudovets-Karpinchik, chief architect RUE "Belzhilproekt:":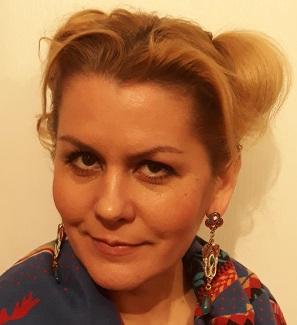 "Even though we have been taking interest in BIM for quite a long time, there were certain concerns that purchasing BIM-system would lead to the long retraining for specialists who were accustomed to work with 2d. It wasn't an issue with Renga. An easy-to-use, intuitive software with Russian interface allows to learn and master BIM technology quick and effortless.
We did have to update some of our technical facilities (to install video adapters and increase random access memory for several engineers).
The most important thing – Renga helped us successfully implement pilot project and show it to the client in a very short time.
3d modeling had also helped to reveal some minor faults of the project before the reconstruction has started. And now the company management is considering to purchase 3d modeling software licenses".