For several years now Renga Software has been designing first home-grown BIM system Renga Architecture for architectural and construction design. In this article we'll try to figure out how Russian-made software benefits architects in delivering projects.
Let's start with interface. When it comes to 3D modeling software, user usually thinks of regular CAD programs with multiple panels and commands on both sides of the screen, numerous floating windows and drop-down lists. As a result, learning some of BIM systems turns into slow and time-consuming process.
Renga Architecture, on the contrary, delivers entirely new, minimalistic and easy-to-learn interface, completely changing the game for BIM modeling. User-friendly graphical interface with fewer panels provides architects with intuitive commands, tools and snaps, allowing to learn and master Renga Architecture in just one day.
This is an incredible time-saver that simplifies and streamlines architectural design workflow. Powerful software functionalities enable architects to develop architectural intent in a matter of days, easily assign properties and tags, create various materials and element styles, populate building model with information in as short time as possible.
Speaking of styles we'd like to shed some light on workflow for architectural elements. Good news for everyone familiar with instance references and data libraries problems – Renga product team decided to avoid implementation of instance references. Empty references is no longer a problem – software provides designers with tools needed for creating new ones. Renga developers designed an efficient, all-in-one Styles tool that enables users generate the required number of building elements.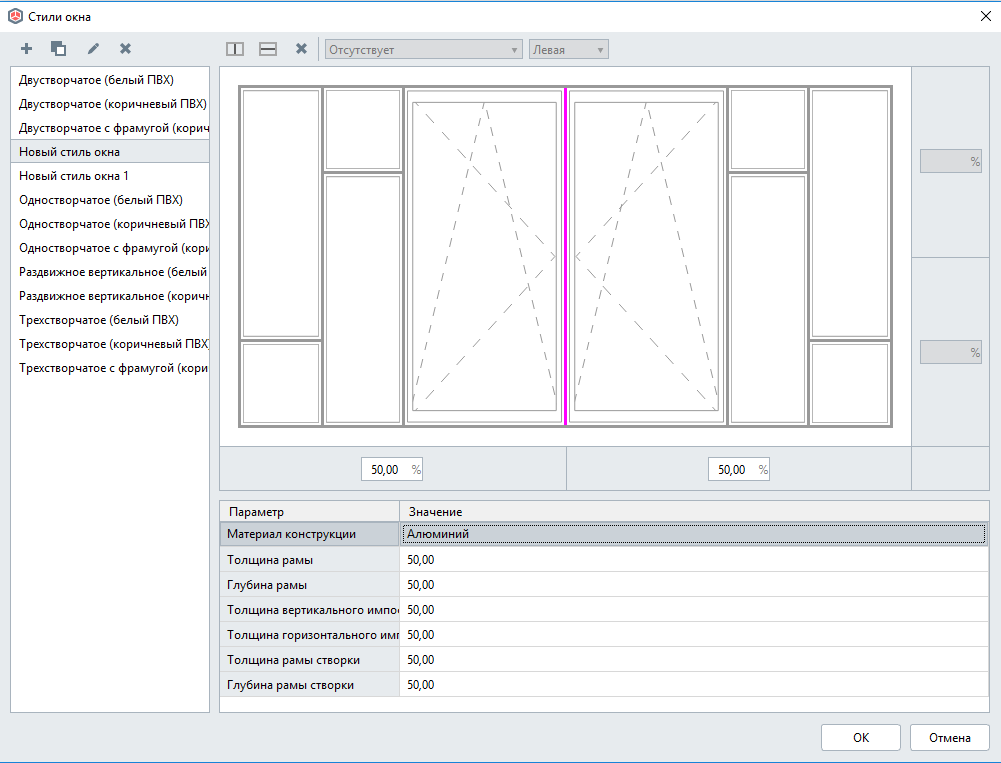 Window styles in Renga
Within minutes architect creates building elements as required by project challenge. No need to upgrade families and waste precious time setting up data libraries. Create brand new element style (window, door, column section or beam section) literally within minutes. All styles created for a specific project can be saved and reused in future. No more editing, no need to keep data libraries always up to date. At the same time Renga Architecture provides options for those elements (trees, cars, complex structures and people) impossible to create in Renga system: user can easily import these elements into 3D model.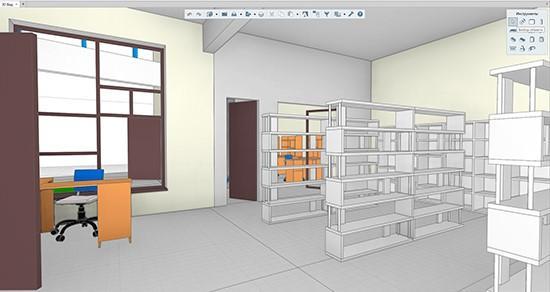 Importing 3D objects
Integration to other software is essential, that's why our product team implemented export to IFC, OBJ, DAE, STL, DWG, DXF formats and import from IFC, C3D, OBJ, DAE, 3DS, LWO, STL formats. STL file format is widely used for 3D printing of models and saves lots of time and effort when creating building or facility massing models.
To create a drawing, designer only needs to place already designated and properly scaled views and sections in the drawing template. Renga Architecture provides all required drafting tools, lines, arcs, hatchings, fills, callouts, elevations and many others. App automatically moves the axes and section designations from model. All the drawing production tools in Renga are designed as per Russian Standards of the system of design documents for construction (SPDS). It provides designer with lots of benefits: greater optimization and improved quality of modeling by reducing the number of manual operations needed for creating sections and other required elements.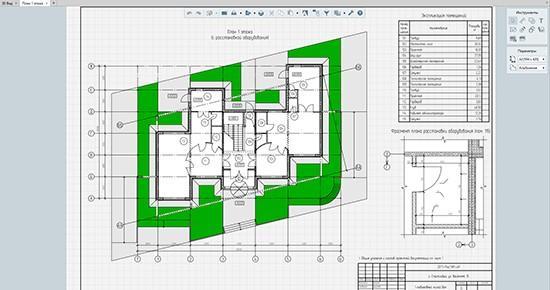 Preparing the drawing
From now on users can forget about manual scheduling. Renga BIM system significantly increases productivity by generating schedules within seconds. All 3D model data gets automatically included in schedule, user only has to specify the location for the schedule in drawing. User can obtain project data as a report with customized templates (macros) to generate required schedules.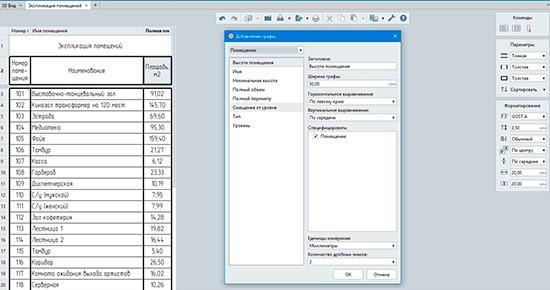 Create schedules
Renga Architecture developers implemented integration to cost estimating software. Many times during the design process architect may face the need to recalculate cost estimate of the project. Adjustments in structural analysis software no longer require rebuilding of object in Renga BIM system, making life easy for architects.
But most importantly, Renga Architecture dramatically improves architectural design experience. Our software provides capabilities for the whole team to participate for better project delivery, improving communication and reducing the number of errors.
Summarizing the above, Renga Architecture is a first Russian-made BIM software for 3D modeling with robust functionality, user-friendly tool set, easy-to-learn and intuitive interface, all at a reasonable price. Renga produces building information models that can be used at all stages of building life cycle. Renga successfully teams up with other software solutions. We sure will continue to see Renga Architecture getting traction, gaining momentum, moving towards high-quality designing with each new release.
Download our full trial version of Renga Architecture right now and experience all features and functionalities that enhance your modeling productivity for architectural objects.