When working on a project, one of the most important things is design data. Data loss is troublesome and often resultes in missed construction deadlines and higher chances for errors. Which means the collaboration major goal is to save user data, regardless of the collaboration style used on the project. Our development team has implemented collaboration that allows all project stakeholders to make changes to design, and work with relevant information without risking to loose important data. That's why in this release we continue on improving collaboration functionality. We've also significantly improved Project Explorer to make your drawing workflows more efficient. For illustrative purposes we provide our users with an updated demo project designed in Renga that we included to Renga distribution package.
Collaboration
And the first great improvement – ability to collaborate on designing and editing rebars. Users can now simultaneously work with reinforcement grades – create new grades, edit grade names and properties for rupture resistance.
Our second update allows users to collaborate on tag style. What makes this new functionality so great is the ability for designers to quickly generate drawings, add new data to tag parameters and assign the required shape to tags at the same time.
Our third update allows several users to collaborate on the order and composition of the schedule and legend style columns at the same time. Specialists of all construction disciplines will find this functionality very handy.
This new feature allows users to edit schedule and legend columns, and to add all the necessary information to the complex and extensive tables. Usually it takes several designers to complete these tables and when they don't have the relevant and up-to-date data, that's when difficulties begin. New functionality solves this problem.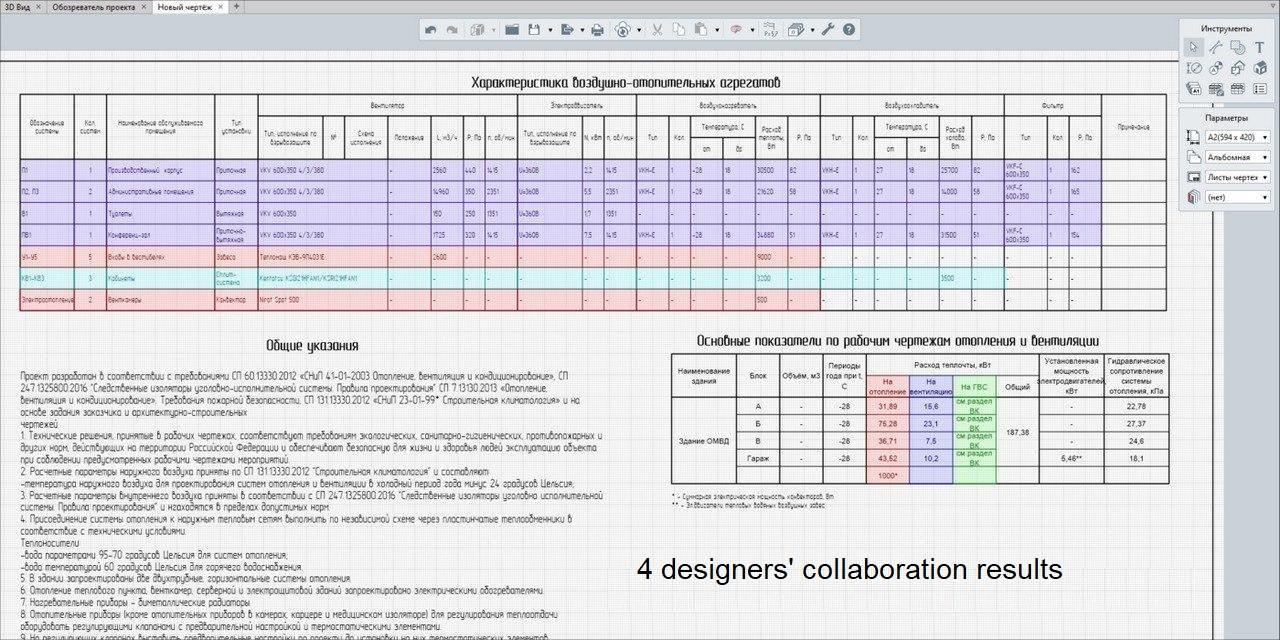 Collaborating on schedule and legend columns
Maintaining the component locations in the Project Explorer
We constantly capture user feedback and requests, and the ability to maintain the component locations during and between application sessions was one of the most requested features after our development team had implemented sections and grouping to the Project Explorer.
Now Renga users have the ability to maintain the component locations in the Project Explorer during and between application sessions. This is a very important functionality. It allows stakeholders to immediately see which drawings or other components belong to a particular section when opening a file, which undoubtedly eliminates confusion and saves time.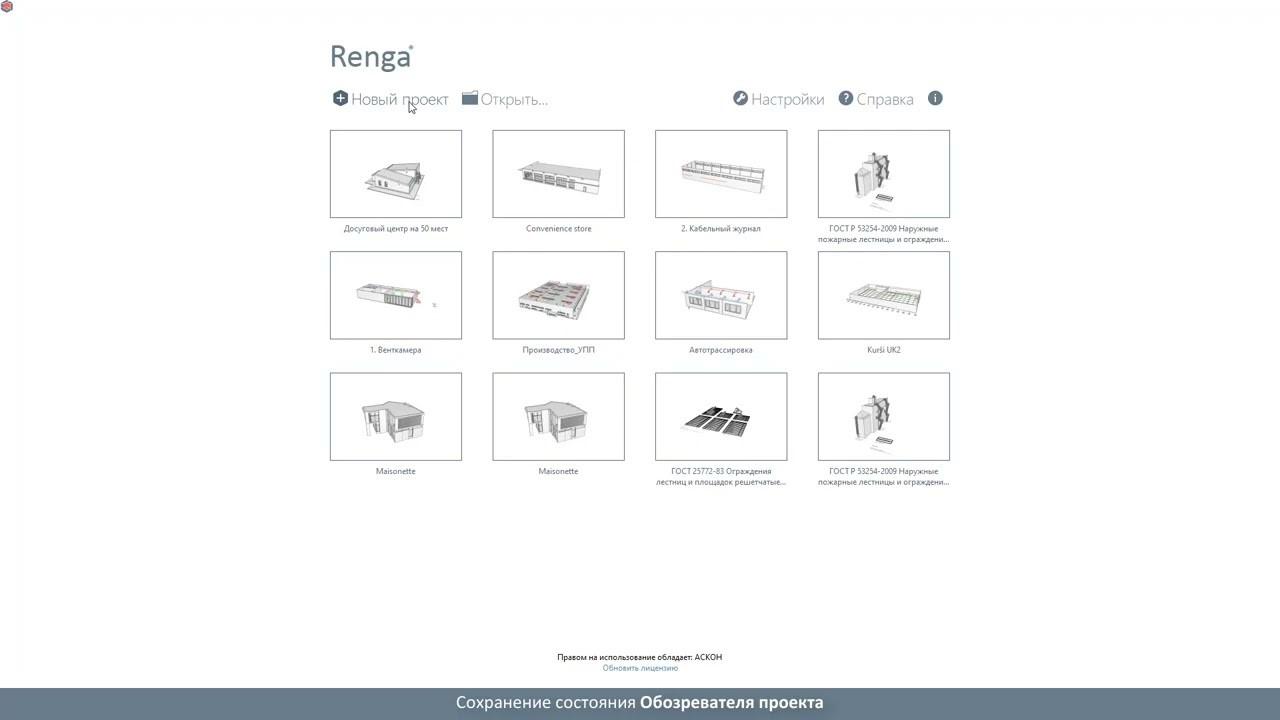 Updated demo project designed in Renga
We also updated Workshop demo project. It comes with the Renga distribution package and you can find it in the Samples folder on your hard drive after installing Renga.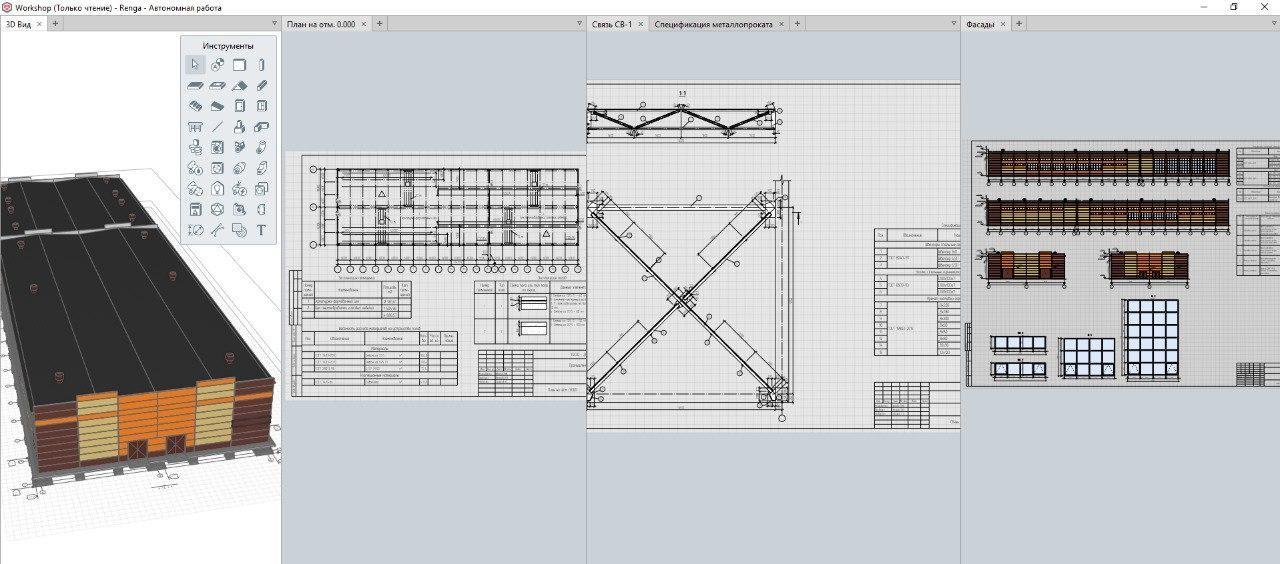 Updated demo project designed in Renga
Now everyone can use this demo project to learn how to model industrial building walls using panels, design steel structures, and generate facade finish schedules, steel spread lists, bill of materials, room schedules and many others.

You are welcome to download our full trial version of Renga right now and experience all tools and functionality that will lead you to improved project outcomes.

Or you can download only the update, which is more lightweight than distribution package.
Irina Bryleva, Renga Software product manager