Renga is multidisciplinary BIM software featuring advanced tools for integrated design, intuitive interface and reasonable price. Helps to optimize project results by creating all the required design documentation, including drawings, schedules and cost estimates.Created information models are perfect for use at all phases of a building life cycle.
RENGA


FOR ARCHITECTS

Intuitive interface and powerful functionality provide accurate and convenient building information modeling

BIM model created in Renga accurately captures the architectural vision of a facility and makes it equally understandable for structural engineers, designers and clients

Renga BIM model is an incredible time saver: use it when creating drawings, generating cost estimates and rendering the design for clients

Let Renga handle routine and manual tasks like calculating schedules, creating floor plans, elevations and sections with automation so you can focus on higher-value work Download
RENGA


FOR STRUCTURAL ENGINEERS

Architects and structural engineers can collaborate on Renga project speeding up the design process; model visualization allows to refine complex structures

Automatic and manual reinforcement coupled with structural analysis software greatly reduce the labour intensity for structural engineers

Working with drawing marks for metal trusses, columns and precast concrete items help users to create the project with the greater level of detail Download

Dynamically updated schedules automatically reflect changes in drawings, saving lots of time and effort for structural engineers
RENGA


FOR ENGINEERS

Automatic routing for MEP building systems considerably reduces the number of manual operations and the potential for human error

The joint work of engineers on a consolidated MEP model allows to link technical solutions and eliminate collisions

Built-in parametric equipment allows to design all MEP systems of a building: water supply and sewerage, heating, ventilation, as well as power supply and low-current networks.

Axonometric projections and MEP systems layouts are a great option for engineers to display their design solutions in graphic documentation Download
Why choose Renga?
We make BIM feasible by developing integrated tools for the
Architecture/Engineering/Construction community. Here are the arguments in favour of Renga:
1
Benefits for Users
Renga is intuitive and easy-to-use
Rich toolset helps you develop design solutions quickly and efficiently
Create quick and easy 3D models and fill them with all the required data
You can download the required elements from the product catalogues on our website
Design with various levels of detail (LOD/LOI)
Create automatic schedules and drawings in accordance with ISO
Integration with structural analysis software and other dedicated BIM software products via IFC4
2
Technological Advantages
We release updates every month and a half
Lightweight and up-to-date RNP format
We implement state-of-the art technologies (multithreading and multi-core approach, the use of graphics cards and augmented reality glasses)
Renga Software is a joint venture of 1C and ASCON: we have access to implementation resources of two big tech companies
Open and free API
3
Economic Benefits
We offer the lifetime and the trial licenses
Renga license costs are significantly lower than the competition
We provide personnel training
Affordable upgrade of technical facilities
Create and administrate templates of projects and references without much effort
Advanced multidisciplinary BIM software will raise your competitive profile
4
Social Benefits
Attracting young professionals by offering them new technology
Easy-to-use software fully translated into English allows to learn and master BIM technology without much effort
Product enhancements are largely based on our users' feedback
Our technical support specialists are always ready to help
User community on Facebook, Instagram and WhatsApp
1
Elaborate system of window, door and material styles makes you independent of libraries, catalogues and families being complete or not
2
Automated reinforcement considerably speeds up routine tasks for structural engineers
3
Automatic route of MEP systems. Axonometric projections automate routine tasks for engineers
4
Clean and functional interface allows for fast and efficient learning
Executive Managers' Feedback on Renga
«The most important thing of us adopting the BIM was the fact that our design engineers, who had worked in 2D all their lives, finally received an efficient 3D tool. This allowed them to actually see the results of their work, and not to visualize it. Much more bottlenecks became visible, the quality of design significantly improved. Automatically generated schedules give us more confidence that all the necessary construction materials are taken into account, and not only those materials that the specialists did not forget to specify when filling schedules manually. Knowing that there are people behind any product, I would like to express my gratitude to the software developers, product managers and testers of the Renga BIM system for a high-quality product. It helps us create efficient design projects»
«We encountered no difficulties learning the software thanks to the minimalistic and intuitive interface. Renga qualified specialists are always ready to help us with mastering the software functionality and provide corporate training. Having delivered the pilot project in Renga, we experienced many benefits of BIM modeling compared to 2D drawing. In subsequent projects, we are going to use Renga BIM system, gradually replacing the 2D design with the information modeling»
«Renga pleasantly surprised us with its affordable cost and user-friendly functionality. We bought it and easily created BIM model for one of our clients. Renga Software specialists always keep track of suggestions and complaints, provide immediate answers to all our questions, and take them into account when they release new features. Developers release new updates every 6-7 weeks and regularly provide product enhancements. I hope that soon we will complete the entire project from scratch using Renga BIM-system»
Install and Design!
Get full access to all capabilities and features of the trial version free for 60 days!
Our clients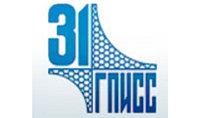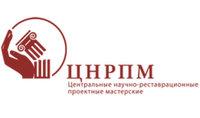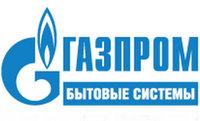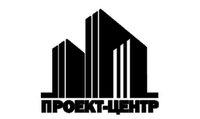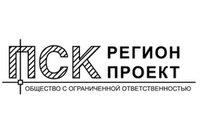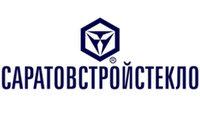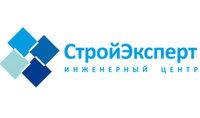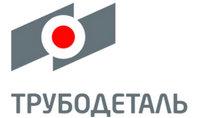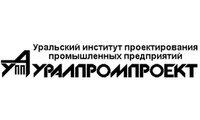 Install and Design!
Get full access to all capabilities and features of the trial version free for 60 days!
We make BIM feasible!

<!– Facebook Pixel Code –> <!– End Facebook Pixel Code –>