Client:
Enterprise: Uralpromproekt Company
Field of work: integrated industrial design, public facilities design
Location: Zlatoust
Case:
Established in 1955, Uralpromproekt Company initially provided aerospace facility design services. Many projects were successfully implemented in the Urals, in the Volga region, in Siberia, and in the Central region of Russia. Uralpromproekt Company is now a large-scale, rapidly growing, high-technology enterprise focusing on the integrated industrial and public facilities design.
Uralpromproekt experts create complex, high-quality, multidiscipline building and infrastructure designs. Modeling in 2D doesn't always allow for quick and easy modifications to the project. That's why unexpected adjustments could have consumed a lot of time and effort. Drawings usually provided little information about the structural details, containing many errors that require amendments.
Increasing customer base has doubled project workloads and forced company to find new construction design software.
Solution:
The company's experts started taking interest in gaining traction BIM technologies, particularly in Autodesk and Renga Software building information modelling software. Uralpromproekt designers were pleasantly surprised by these tools. The benefits of BIM software for project team are quantifiable. The users are provided with the wide range of tools meaning to aid project delivery and asset performance. Renga BIM system not only allows users to master BIM technology in a short time, but also enables them to compile information on every aspect of a building. To test all the Renga features, it was decided to implement a pilot project. The project team included four experts, each is responsible for their own part.
Project-1:
To make sure Renga software would complete all the tasks designers face, company management decided to implement a pilot project of the Uralpromproekt headquarters building renovation. It was built in 1980s and needed renovation.
Uralpromproekt Company headquarters is a building complex consisting of a five-story engineering building and laboratory building.
Project team successfully created complete and consistent information 3D model using Renga BIM system. The software allowed to thoroughly elaborate architectural and structural design, plumbing engineering system and heating system (fig. 1).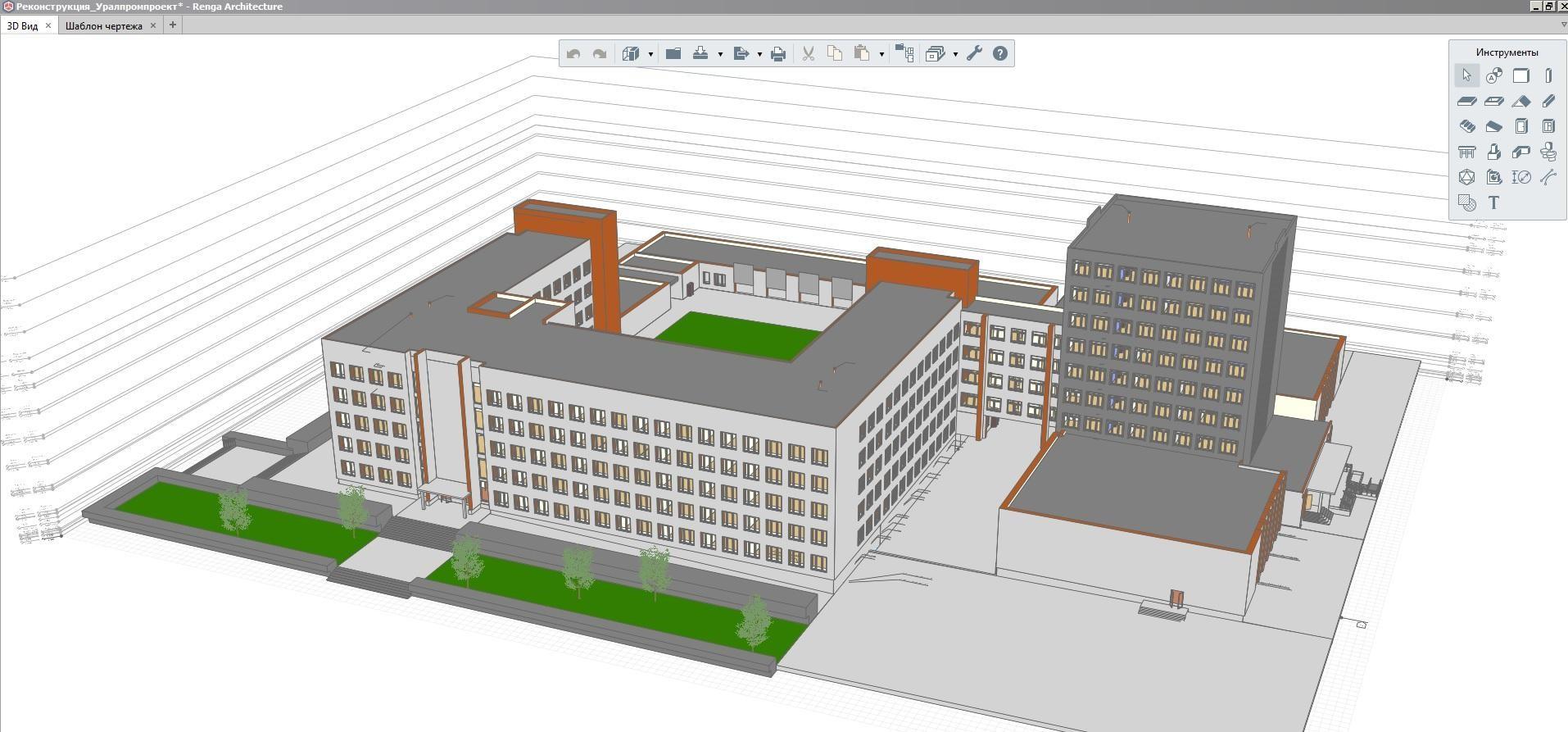 Figure 1. Information 3D model created in Renga
Structural framing is made of precast concrete. External walls are made of bricks. Vertical abutments of the reinforced concrete columns are firmly connected with the foundation and ensure strength and stability for the whole framing. Elements of reinforced concrete framing, including columns, girders, floor slabs were created in Renga with the Assembly tool (fig. 2).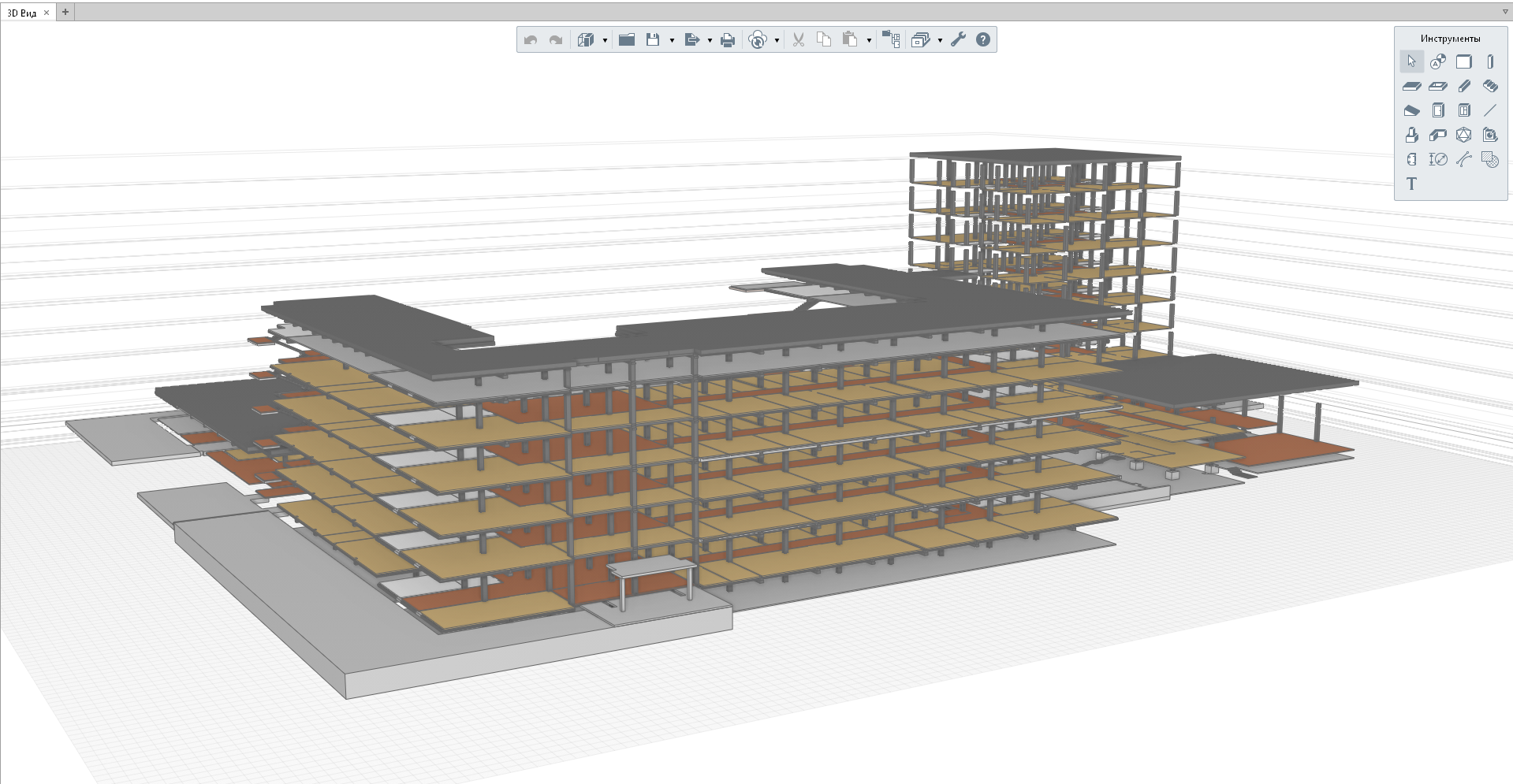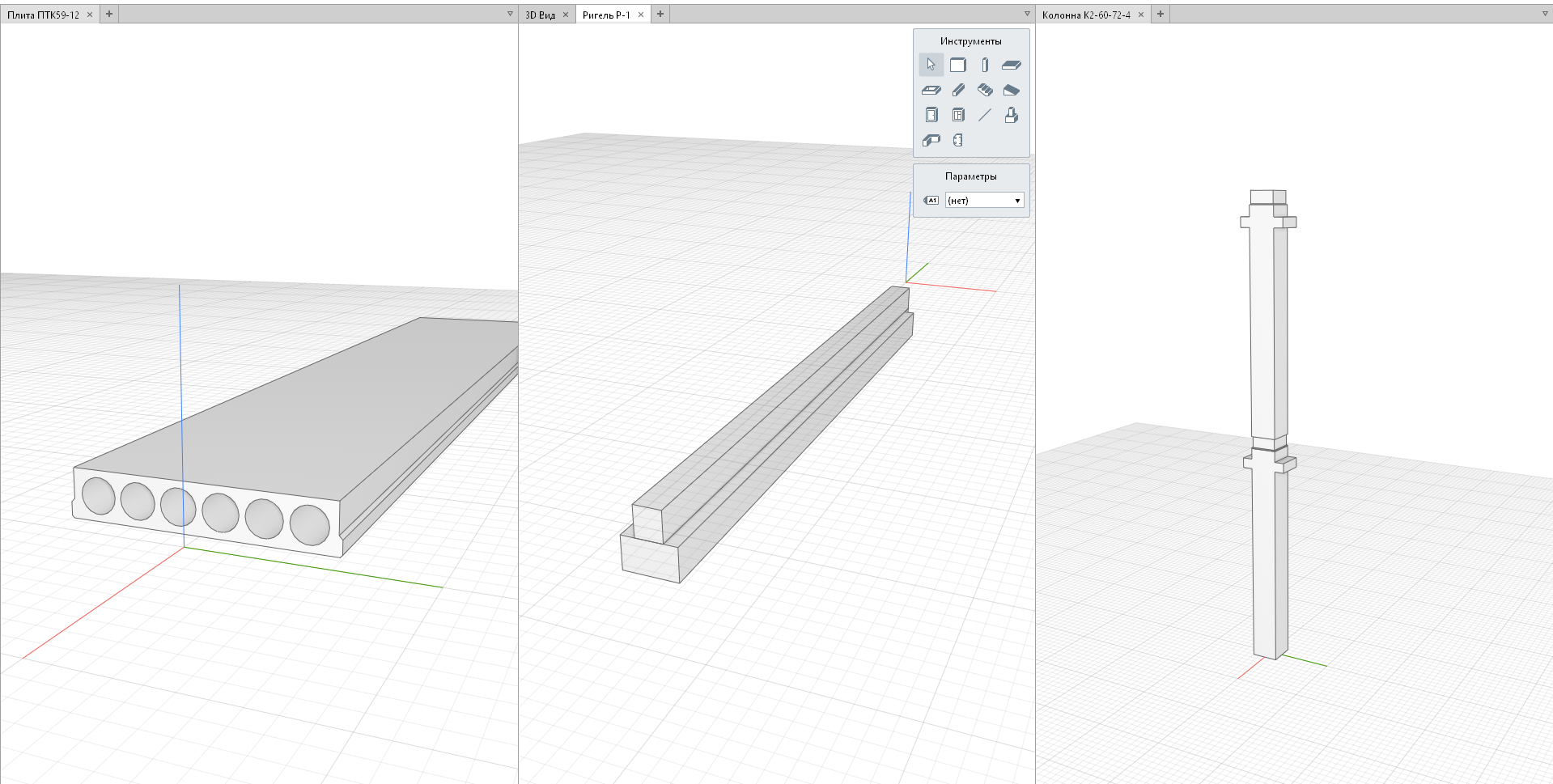 Figure 2. Building framing and precast concrete elements
External structural walls, partitions, roofing, windows, and doors were all created with Renga standard tools.
Engineers used handy and helpful Automatic Routing tool to design plumbing engineering system and heating system (fig. 3). Some routes though required manual editing. Engineer manually adjusted the configuration of the route, and the fittings and pipes changed automatically.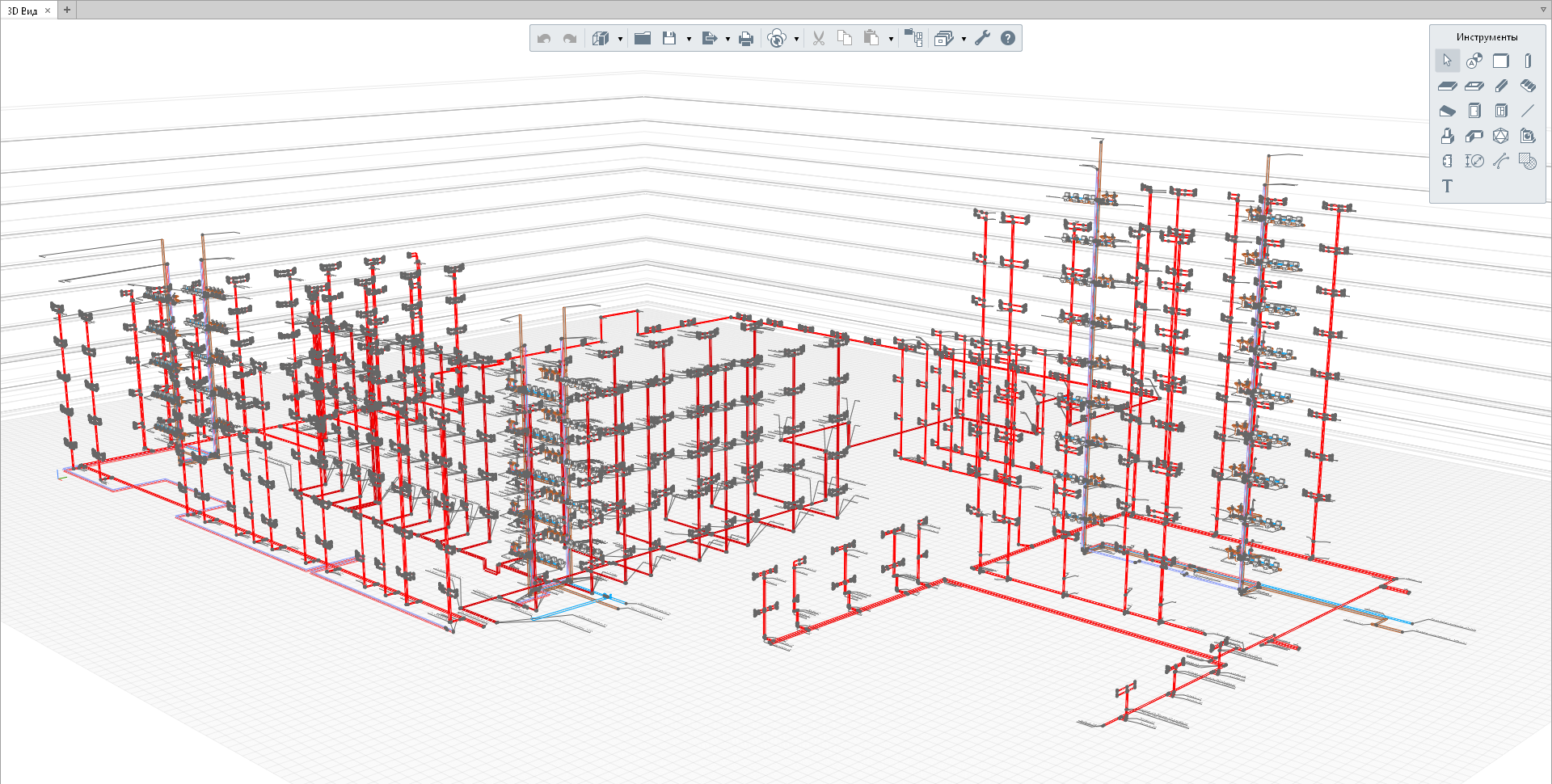 Figure 3. Plumbing engineering system and heating system
Various types of equipment for MEP building systems were created using the Style Editor tool. For plumbing engineering system engineers designed plumbing fixtures, mixer taps, pipes, fittings, and shutoff and control valves. For heating system engineers designed pipes, radiators and heating manifolds. The each new instance of an object took only a minute to create.
Right after the MEP building systems had been completed, engineers generated all the required design documentation (fig. 4, 5).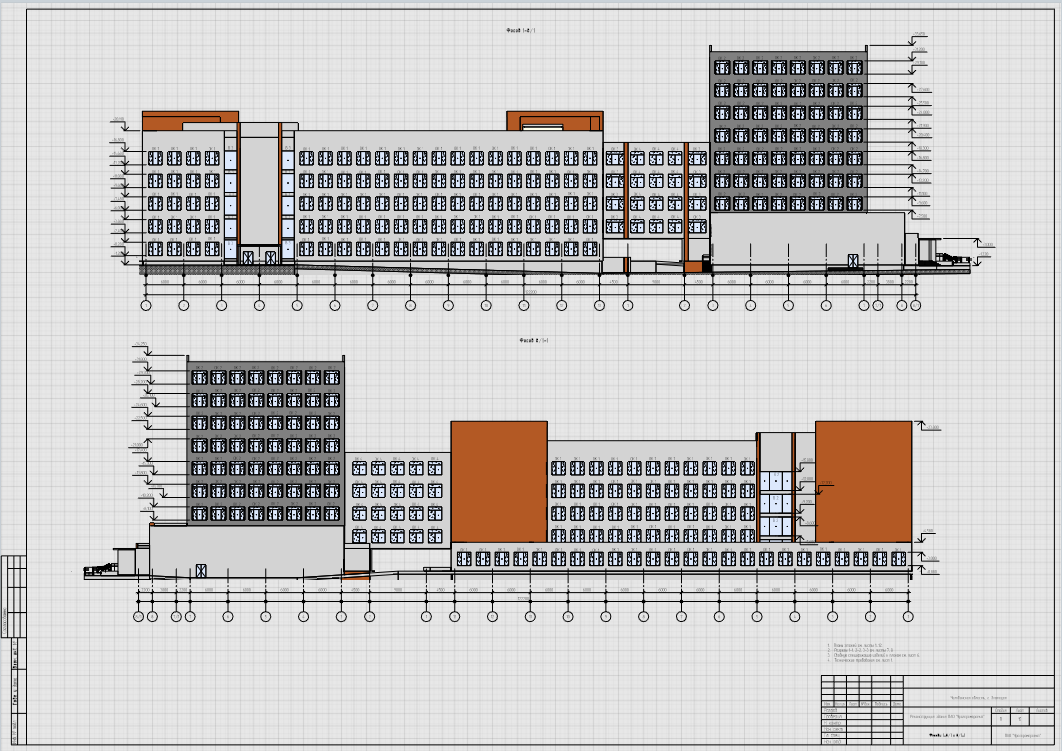 Figure 4. An example of the design documentation (Architectural drawing)
Figure 5. An example of the design documentation (Plumbing engineering system drawing)
It took two months for the team to create the information 3D model. Notably, project team members didn't give up other tasks.
Outcome:
Using Renga BIM system, company experts created the Uralpromproekt headquarters information 3D model, thoroughly elaborated replanning of the building, eliminated clashes between MEP systems and building structures.
The project team will continue to refine architectural and structural design and MEP building systems.
Having delivered the pilot project in Renga, stakeholders realized that the Russian-made BIM system is not only easy to learn, but also powerful and highly-functional.