Reconstruction-2000K Company created in Renga BIM system information models of café, multistory apartment house and office building.
Client:
Enterprise: Reconstruction-2000K
Field of work: civil and structural engineering
Case:
Reconstruction-2000K was established in 2008 as a small business enterprise specializing in civil and structural design. The company started taking interest in BIM technologies in 2016 and tried to implement the Allplan software solution. But poor market presence of this software in Russia and its high cost prompted the company to consider other options.
Solution:
Learning more about Russian-made BIM software from Renga (developed by Renga Software Company), the design specialists of Reconstruction-2000K were impressed with the minimalistic and intuitive interface of the product. To evaluate Renga's usability and capability, experts started with designing 3D models of a children's cafeteria (fig. 1) and the office building (fig.2). To test all the Renga features, it was decided to plan a pilot project of a cast reinforced concrete multi-story apartment building (fig.3). This building is part of the housing complex that is now being constructed in Tyumen, Russia.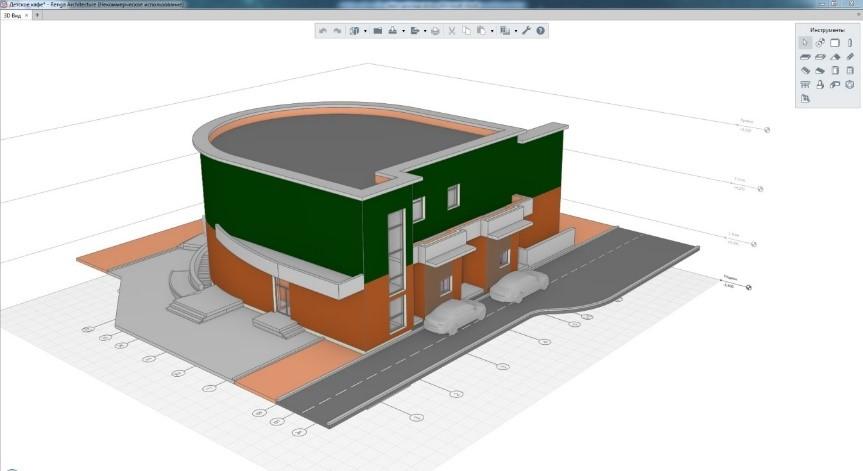 Fig. 1. Children's cafeteria 3D model

Fig. 2. Office building 3D model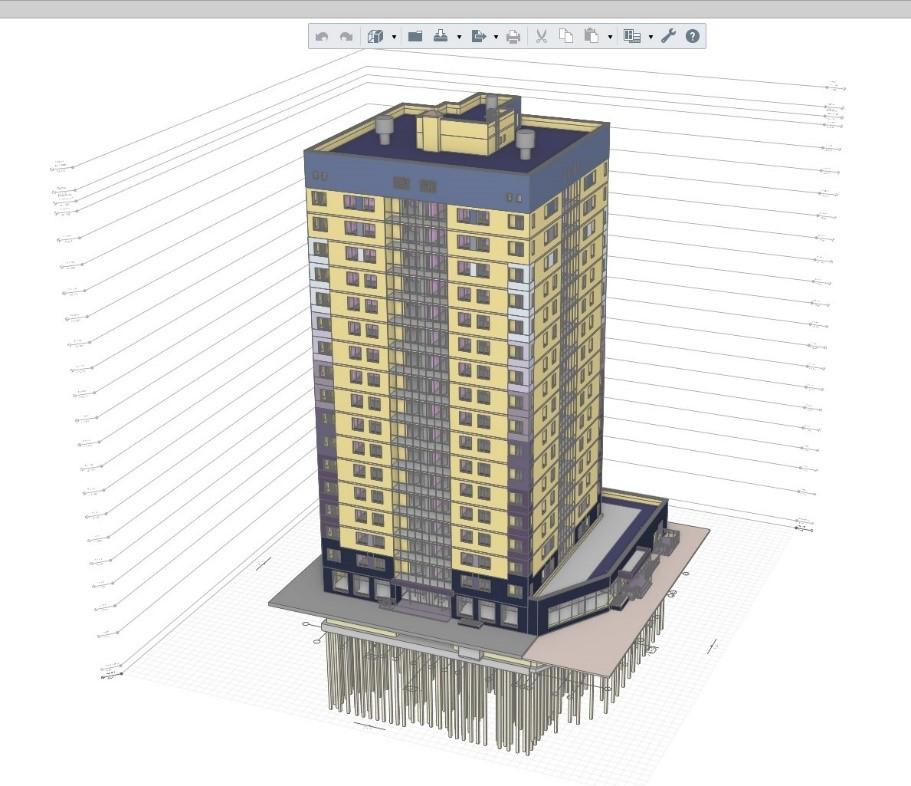 Fig. 3. Multi-storey apartment building (3D model and floor plan)
In Renga Architecture
Company specialists had thoroughly detailed not only architectural and construction concepts, but also inner layout of rooms.
Project drawings were prepared to fully match the standards of Russian System of Design Documentation for Construction (SPDS) (fig.4). It took only two weeks for one of the specialists to create the BIM model.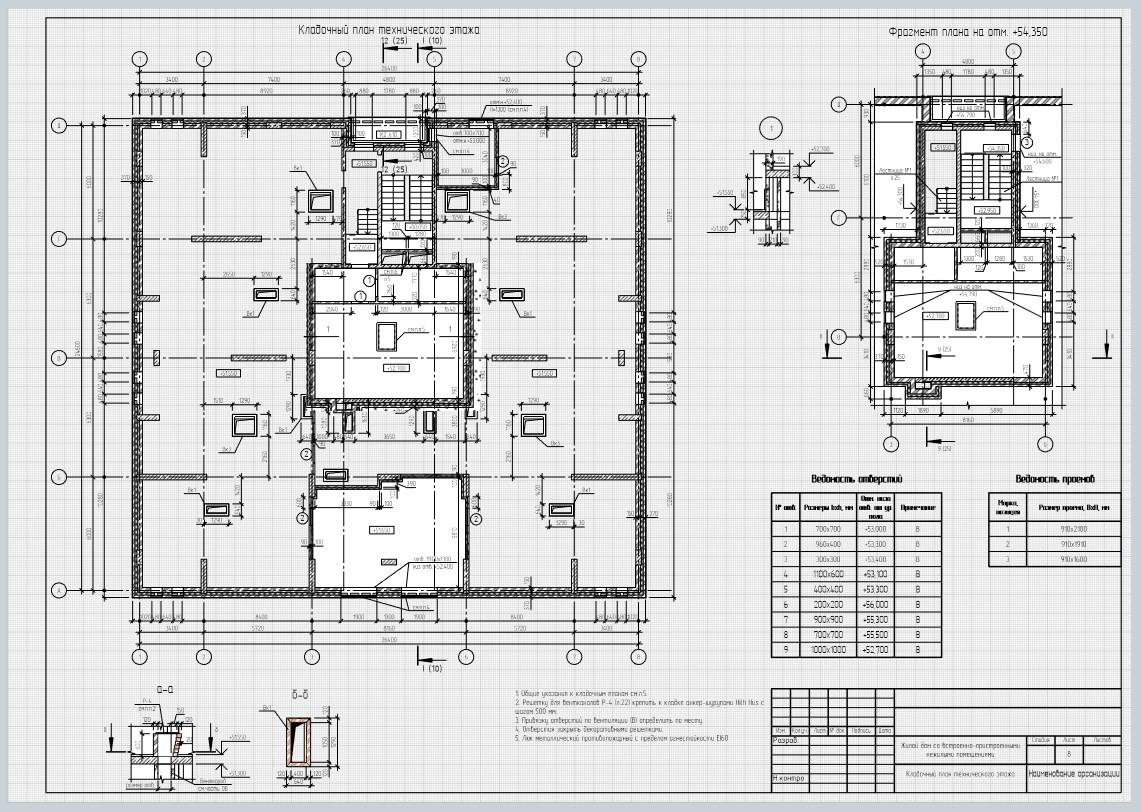 Fig. 4. Mechanical floor brickwork plan
When working with a model of a multi-story building apartment, special attention was paid to reinforcement which was successfully implemented in Renga Structure.
The building model was reinforced in two ways: automatically as well as manually using individual bars. A model of a waterfront café project that was in the works at that time, had also been created in Renga (fig. 5).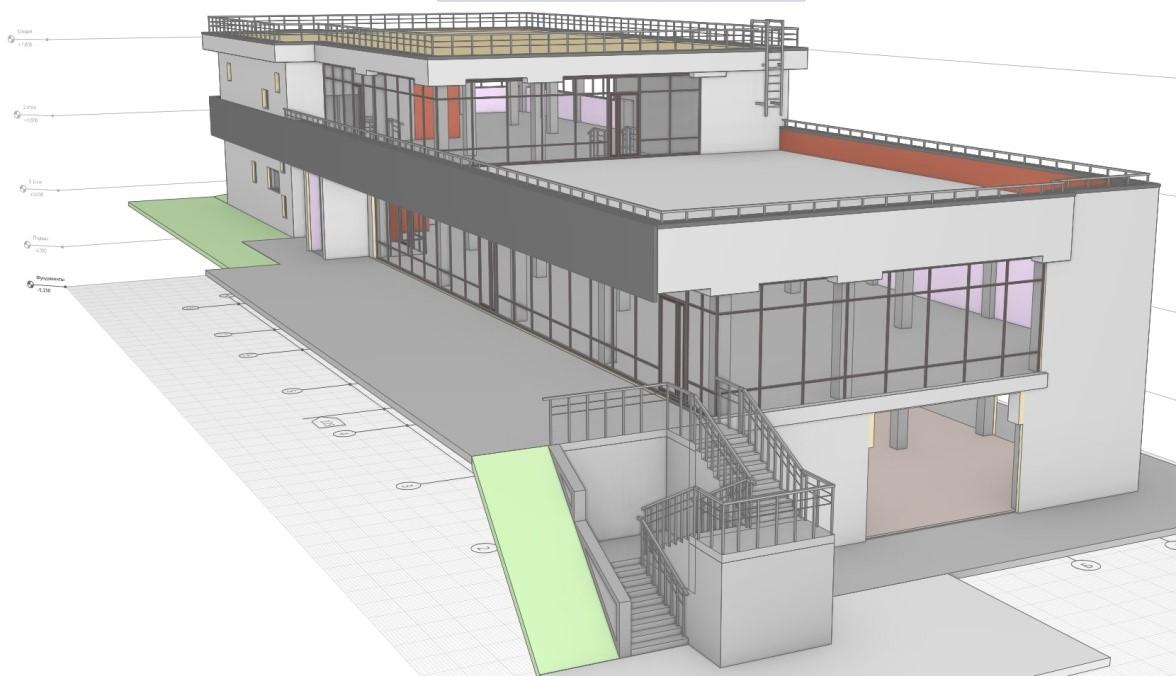 Fig. 5. Waterfront café 3D model
This project had previously been created in a 2D CAD system, but the 3D model designed in Renga provided fast and comprehensive detection for clashes that often occur during the design process. Implementation of Renga Architecture and Structure has also helped to develop some complex architectural and construction concepts.
Outcome:
Reconstruction-2000K specialists have successfully designed in Renga BIM system 3D models of residential and commercial buildings. This software solution has helped designers to perform modeling tasks for both types of buildings.
The information model of the housing complex exposed all the benefits and features of this software solution. It was decided to use this model in presentation for partners and target customers. The waterfront café project design in Renga helped to unveil and amend errors introduced during the 2D design process.
Vyacheslav Andreev, construction engineer of Reconstruction-2000K: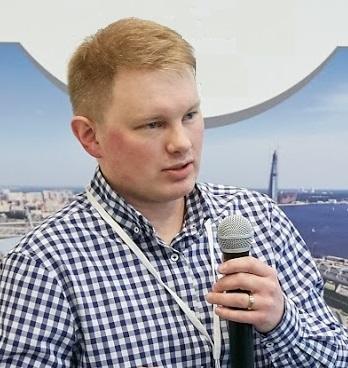 «We've instantly appreciated Renga's user-friendly interface. You can start productive work in this software right after installing, no need to take special courses, or even learn program Help. Having delivered several projects, we realized that the Russian-made BIM system is not only easy to learn, but also powerful and highly-functional. Renga Software specialists always keep track of suggestions and complaints, provide immediate answers to all our questions, and take them into account when they release new features.
I would like to thank Renga developers and send our best wishes for their work. They design a truly cutting-edge and powerful software solution!»