Using Renga BIM system, company experts created information 3D model of the three-story residential building.
Client:
Enterprise: ISAEV ARCHITECTS
Field o work: commercial and residential design, commercial and residential site improvements
Location: Yekaterinburg
SAEV ARCHITECTS is a small architectural firm specializing in commercial and residential design. Company experts heard many words of praise for the Building Information Modeling, but believed it to be rather an expensive technology, considering a high price of the Revit BIM system. ISAEV ARCHITECTS used SketchUp to create 3D architectural designs and AutoCAD software to generate project documentation. Not long ago company management discovered domestically developed, efficient and robust BIM system Renga and decided to give it a try.
Company experts found Renga to be easy-to-use, intuitive software, and it took only two days for designers and architects to learn to use it. They were provided with online help, video tutorials, and starter manuals for fast and efficient learning. To test all the Renga features, it was decided to implement a pilot project of the three-story residential building 278 sq. m in area (fig.1).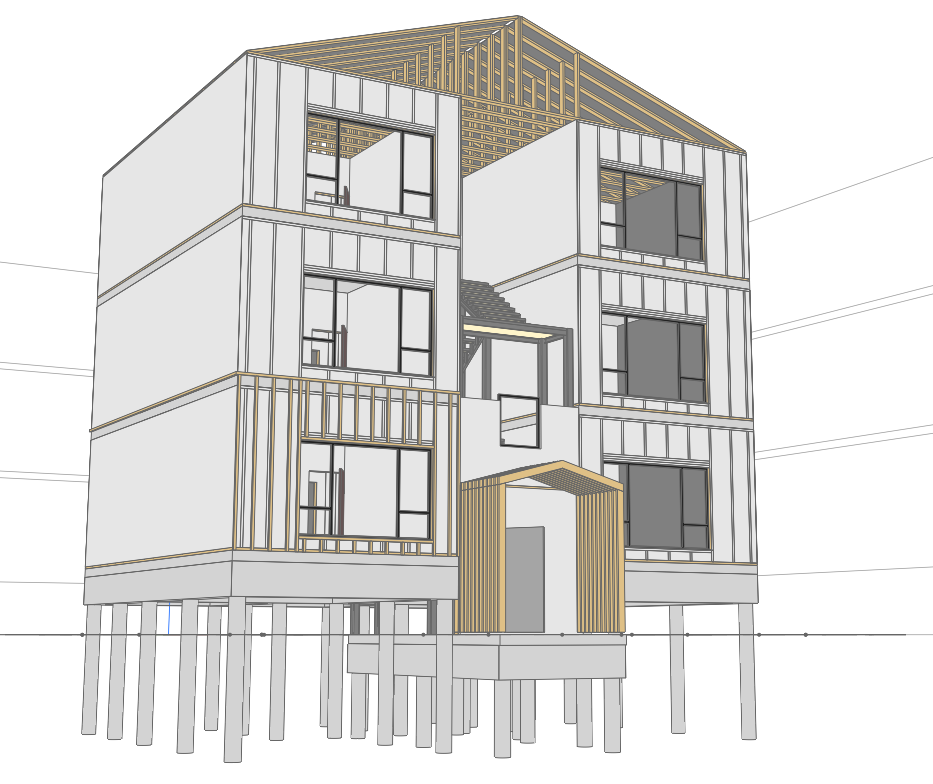 Figure 1. Residential building 3D information model
The main feature of the building is its timber framing (fig. 2). This framing was created using efficient Renga Architecture tools.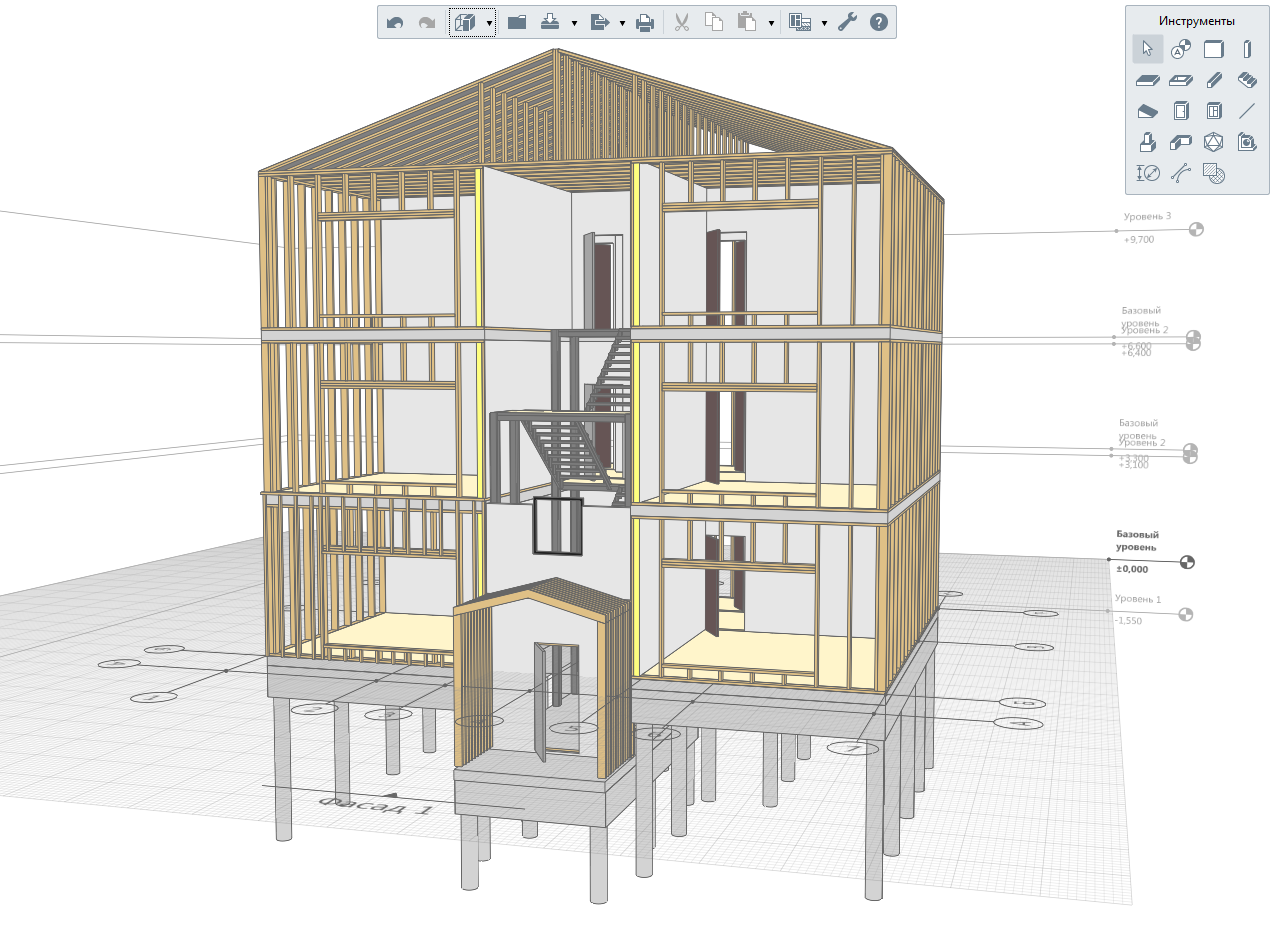 Figure 2. Timber framing of the object
Designers used timber for elevations that were also created in the Renga BIM system. The residential building also features a metal roof, and the foundation is made of reinforced concrete.
Had the designers used 2D tools and calculated all the materials manually, scheduling of the complex wireframe would have taken up a lot of time. But thanks to the automatic scheduling in Renga, designers generated the required documents within an hour.
Project drawings were prepared to fully match the standards of Russian System of Design Documentation for Construction (SPDS) (fig.3).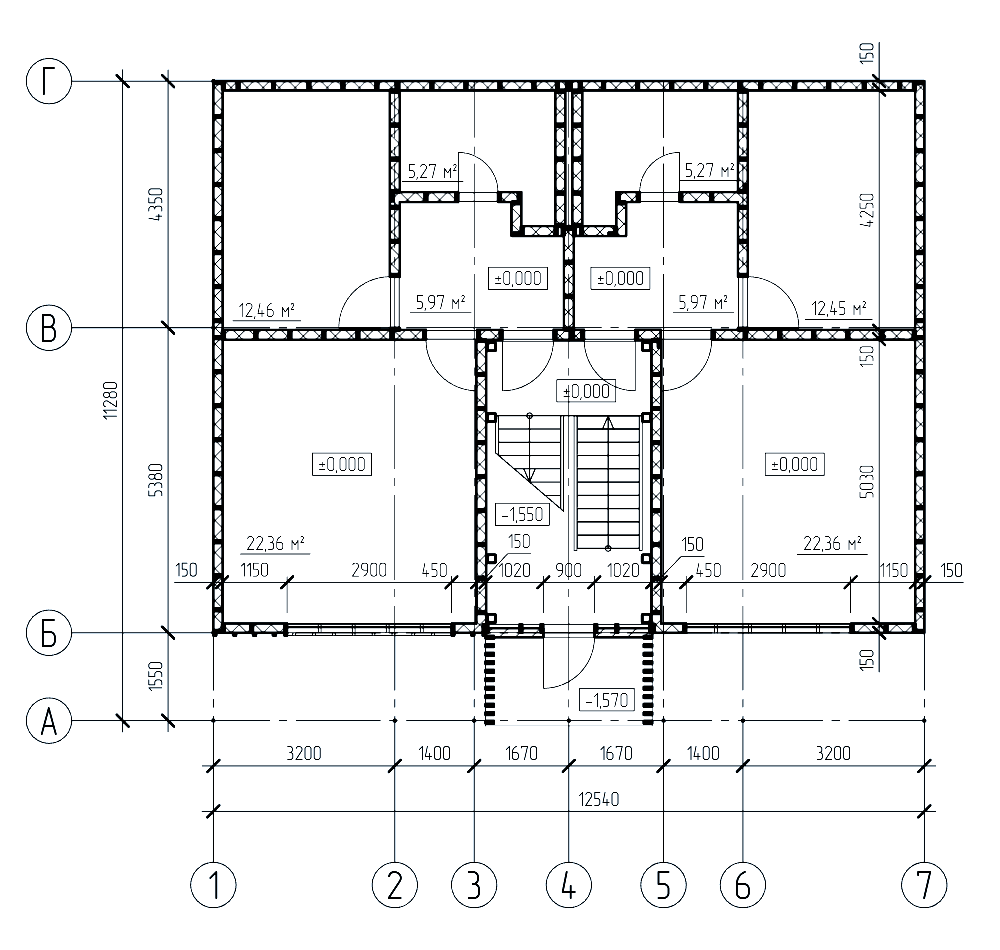 Figure 3. Floor plan
It took a month and one designer to create the BIM model.
Using Renga BIM system, ISAEV ARCHITECTS designer created information 3D model of the three-story residential building. Rich Renga toolset allowed designer to elaborate both interior and exterior, develop some complex architectural and construction concepts, create schedules and generate all the required documents without much effort. And on top of that, the Renga software has significantly increased labor efficiency, saved time spent on rote tasks like creating schedules and drawings, and helped to finish work on time.
Having delivered the pilot project in Renga, stakeholders realized that the Russian-made BIM system is not only easy to learn, but also powerful and highly-functional.
Philip Isaev, engineer at
ISAEV ARCHITECTS: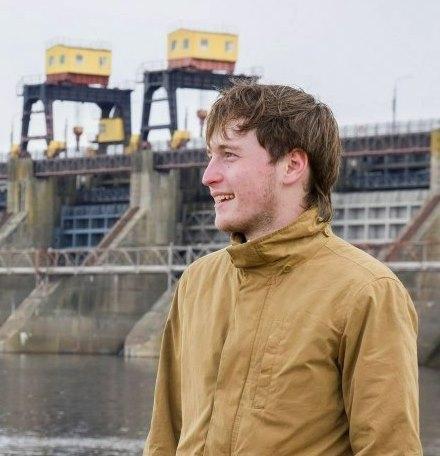 "We have really enjoyed the designing process in Renga. Easy-to-use, intuitive software with Russian interface allows to learn and master BIM technology without effort. Automatic drawings and schedules generation saves a great amount of time. This is the primary benefit for me. With Renga BIM system we are not missing any crucial details or building elements when modeling the object. The software does not require a professional graphics card or higher system performance, which means Renga can be run on nearly any PC. We are very grateful to Renga Software for developing such a user-friendly product.".