Client:
Enterprise: JSC Saratovstroysteklo
Field of work: Glass production
Case:
Saratovstroysteklo Company is one of the top leaders in the Russian glass industry. In 2018 the company celebrated its 60th anniversary. For more than half a century, the company has supplied both Russian and international markets with its products.
Success in the glass industry requires not only a team of skilled professionals and high production capacity: remaining prosperous also means upgrading equipment on a regular basis and adopting cutting-edge technologies.
To perform routine maintenance or minor improvement of equipment, production of new parts and devices can be enough. But when it comes to a change in the manufacturing process and implementation of new equipment, a company faces real challenges. Enterprise needs to upgrade production lines, and perform the re-planning and reinforcement of structures.
Maintenance and implementation of new production lines requires all sorts of construction and design documentation. For many years the Saratovstroysteklo team has been creating documentation in KOMPAS-3D software and its app Equipment: Structural Steel to perform workshop re-equipment. Being a progressive company, Saratovstroysteklo generates project documentation using 3D information models. Operating workshops using a 3D model not only minimize the cost of changes made while reequipping, but also provide a good overview of each part of equipment and of the whole workshop in real time mode. But to implement 3D models for production lines this large, the company requires advanced computer work stations that provide higher performance than desktop computers.
Solution:
The BIM system of Renga fully meets the criteria of the company. Renga allows to create large 3D models of workshops quickly, upload equipment from KOMPAS-3D and place it in the information model with consideration to the actual planning.
Specialists could now obtain 3D model and model information, which is particularly valuable for production. Plus the software operates on the company's PCs, so there is no need to acquire new hardware. Renga is an easy-to-use, intuitive software, and it took only two days for designers to learn to use it.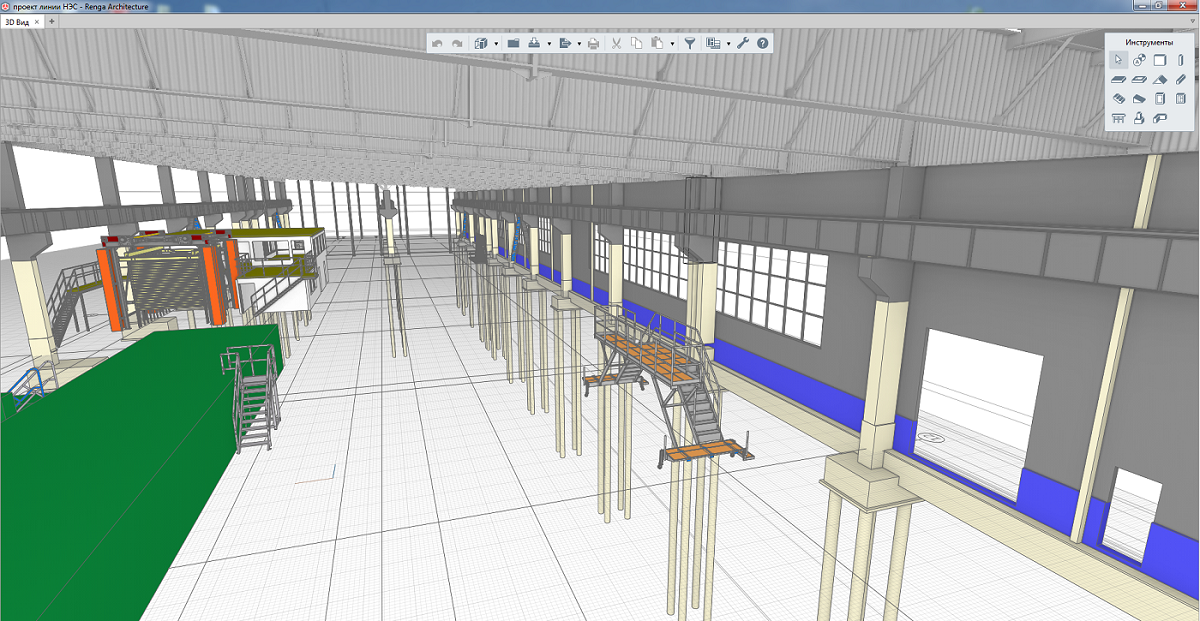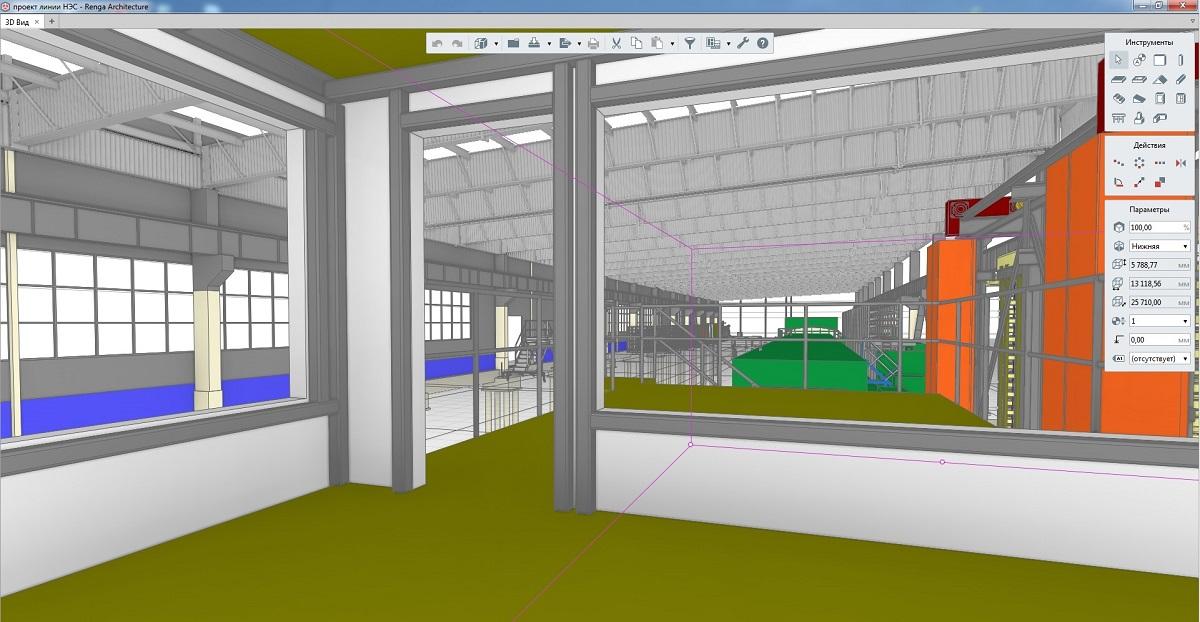 Workshop view from +10,000 height point and view of the workshop from the operator's seat
Outcome:
As the result, Saratovstroysteklo now creates models of production facilities using BIM technology.
With Russian-made BIM system Renga, company experts have already converted up to 15% of all the production facilities into the information models.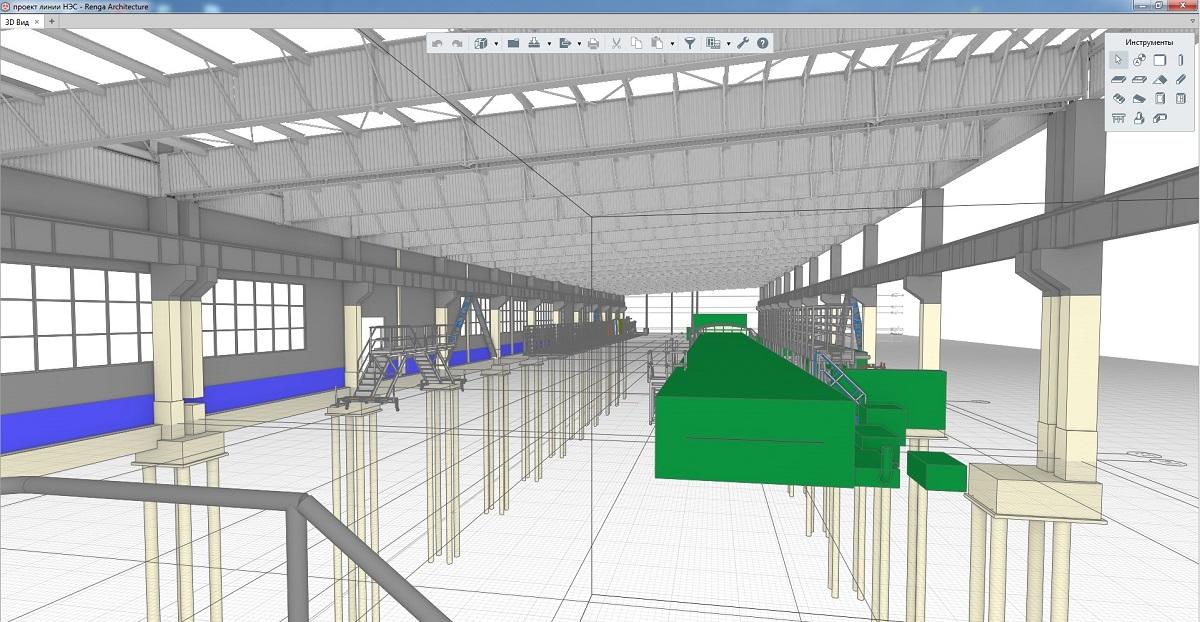 Workshop view from +10,000 height point
The major challenges ahead relate not only to the modeling of operating production lines, but also to constructing new ones, because in Renga users can obtain any project documentation and drawings they need, such as drawings of structural steel, reinforced concrete, architectural and structural drawings and many others. Features like automatic reinforcement would considerably speed up the process of obtaining required drawings, and reduce the potential for human error.
The Renga BIM solution provides complete product visualization prior to physical construction. For that reason, the Saratovstroysteklo Company decided to use the workshop information models for training new employees.
Andrei Molochkov, head of the design department at Saratovstroysteklo: