Client:
Enterprise: ProjectSystem Company
Field of work: steel structures design, light gauge steel framing design, dwelling design
Location: Tyumen
ProjectSystem Company is a rapidly growing, high-technology enterprise, providing consummate client service and involvement in all projects. One of the main focuses of the company is creating highly detailed drawings that ensure strong connections for structural elements. Large, complex projects require not only a team of skilled professionals and high production capacity. Remaining prosperous also means adopting cutting-edge technologies. Increasing customer base has doubled project workloads and forced company to find new construction design software. One that delivers the efficiency, performance, and stability, and will speed up your content creation process.
Solution:
The company's experts started taking interest in gaining traction BIM technologies, particularly in ArchiCAD, Revit and Renga building information modelling software. Having them tested, ProjectSystem experts came to the following conclusions:
- Revit software requires a higher system performance. Besides, designers experienced some difficulties when creating steel structure plates in the software;
- And ArchiCAD is more suited to architectural designers.
ProjectSystem experts were pleasantly surprised by Renga BIM system. The benefits of this software for project team are quantifiable. The users are provided with the wide range of tools meaning to aid project delivery and asset performance. Renga not only allows users to master BIM technology in a short time, but also enables them to compile information on every aspect of a building.
Project:
To test all the Renga features, it was decided to implement several dwelling designs. Switching from 2D to 3D design wasn't easy at the beginning; designers had sometimes to use online help or even contact Renga technical support specialists. To evaluate Renga's usability and capability, experts started with the designing 3D models of single-family homes (fig. 1).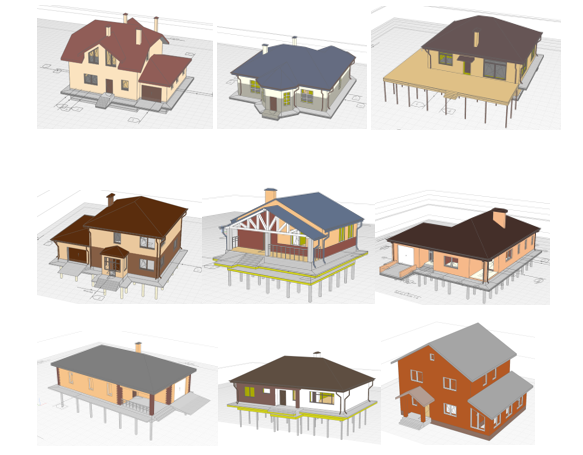 Figure 1. Single-family home model created in Renga
The built-in Drawing Editor allows to create project documentation. Editor is designed to take drawings generation automation to the maximum.
Users can easily create various architectural drawings including floor plans, sections, room schedules, Interior Finish schedules, facade finish schedules, etc. (fig. 2).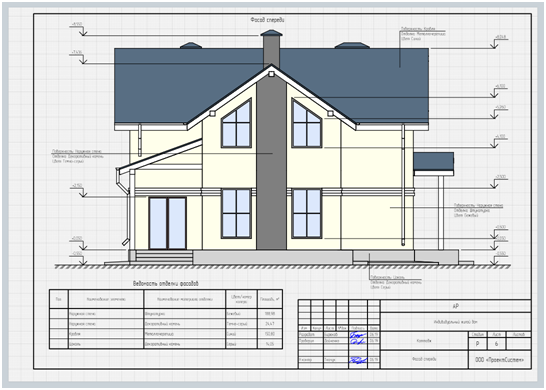 Figure 2. An example of architectural drawing
3D modeling automatically provides stakeholders with all the required drawings and schedules, no extra work needed.
Users can easily create various structural drawings including foundation views, brickwork plans, cast-in-situ strip layouts, floor slab layouts, rafter system plans, and detail drawings (fig. 3).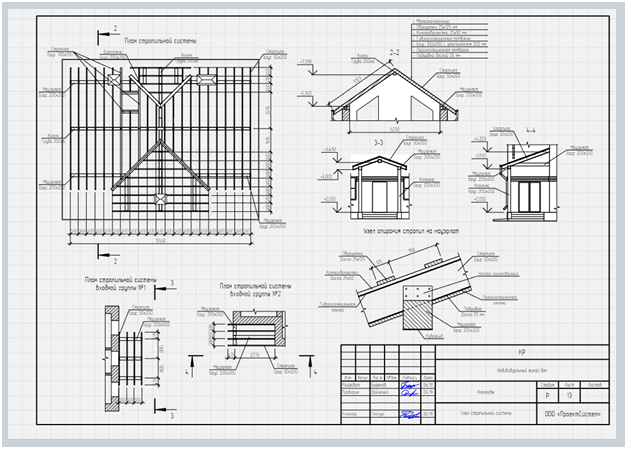 Figure 3. An example of structural drawing
Creating rafter system drawings used to be time-consuming, labor-intensive process for all the designers. The 2D software gave no guarantee that construction workers would be able to read complex rafter distribution layouts correctly. Using Renga software, designers created 3D nodes to make complex drawings of joints more readable (fig. 4).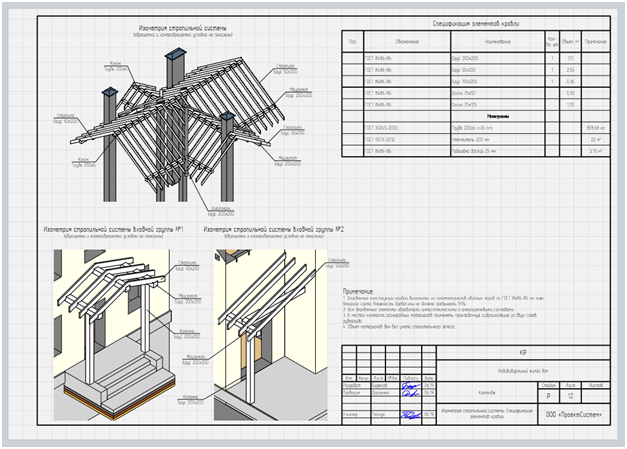 Figure 4. Rafter system drawing
Renga tools also allowed to set the display of views. When using 2D software, designers had to create architectural plans, after which they had to copy the plans and start creating brickwork plan. Manual modifications doubled the designers' work and consumed too much time. Renga users can hide the opening fill elements in the view display settings and therefore get the same view but with the different displaying. This is why the elements are visible in all views and schedules when applying changes to the project. Renga is a time saver in case users need to redo the design. Users also can batch export drawings to PDF documents, saving a great deal of time and effort.
Having implemented several projects, designers created a template helping to deliver projects more productively. The template already contains all the required object styles, partially generated drawings, schedules, 2D nodes, and common project data. The template saves lots of time and effort for the team when documenting the project.
After implementing several dwelling designs, ProjectSystem experts decided to adopt and take full advantage of the robust Renga BIM solution.
Here are some key advantages of BIM versus 2D drafting, based on the experience of ProjectSystem Company:
- greater model visualization and improved optimization;
- automatic scheduling speeds up document preparation and reduces the probability of human error during the design process;
- improved quality of modeling by reducing the number of manual operations needed for creating a 3D model. Now instead of drawing all the plans, sections and elevations separately, designers perform only one easy task, like creating floor plans. The software automatically generates the remaining views.
This is an incredible time-saver that simplifies and streamlines design workflow. What used to take weeks of designing, engineering, and architectural drawing now takes days. It takes now only 3-5 days to implement cottage design in Renga software. Greater optimization and improved quality of modeling have helped the company to bring in more customers, enhancing the economic performance of the company.
Pavel Biryukov, director general at ProjectSystem Company:
«I installed Renga trial version for the first time back in 2016. I have instantly appreciated Renga's user-friendly interface and efficient BIM automation capabilities. But back then Renga drawing functionality was limited and I failed to create a project of the metal frame garage. Two years later I downloaded Renga again and was impressed with the improved Renga functionality. Having delivered several cottage projects, we realized that the Russian-made BIM system is not only easy to learn, but also powerful and highly-functional. Renga Software specialists always keep track of suggestions and complaints, provide immediate answers to all our questions, and take them into account when they release new features. We are looking forward to Renga development team implementing holes, metal ware and booleans for metal structures design.»